The multitalented Alfonso Ribeiro has been on the Hollywood scene for over four decades and counting. He's dazzled audiences with his acting, dancing, and directing for a while now. Perhaps the most memorable performance of his career was that of Carlton Banks in the hit comedy The Fresh Prince of Bel-Air.
However, he has achieved a lot more than that across the span of his multi-faceted career. Needless to say, he's come a long way since playing the uptight Carlton Banks. This list of ten little-known facts about Alfonso Ribeiro will provide better insight into the man behind the role.
1. He Was In A Michael Jackson Commercial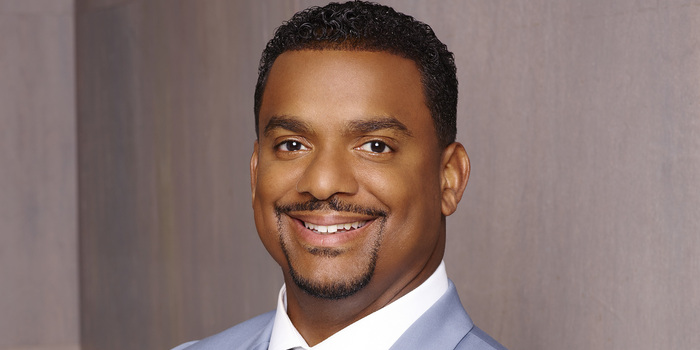 In the 1980s, Ribeiro appeared in a Pepsi advertisement alongside none other than the King of Pop. Naturally, the advert featured Michael Jackson's music. In the ad, the performer portrayed a younger version of Michael Jackson, who danced beside the original King of Pop. Ribeiro and Jackson collaborated on a dance number for the commercial that later became famous as the "Pepsi Generation dance." Overall, it was very successful, and to this day, it is regarded as one of the most memorable advertisements of the decade of the 1980s.
2. Alfonso Ribeiro Started His Career When He Was 8 Years Old
Seeing as he's been on the scene for over four decades, it's easy to wonder when his career actually kicked off. Ribeiro launched his professional career when he was only eight years old. In 1983, the star made his debut on Broadway as the lead character in the musical The Tap Dance Kid. In fact, it was this production that earned him widespread notice. Because of his excellent performance, he was nominated for an Outer Critics Circle Award and garnered several great reviews.
3. He Doesn't Want His Kids To Work In The Entertainment Industry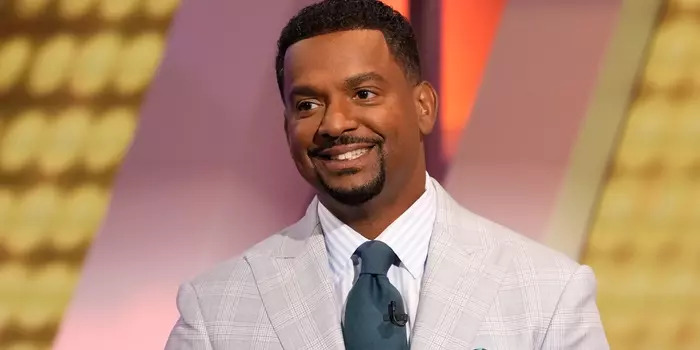 Ribeiro claims that he is not particularly enthusiastic about the prospect of his children pursuing jobs in the entertainment industry. What is his logic? Sure, he's garnered success in his day, but there's also a significant amount of failure. Even though the celebrity claims that he doesn't take criticism personally, he is well aware of how difficult it is to maintain thick skin. For that reason, he would prefer not to have his children work in the entertainment industry.
4. He Has Put Out Several Singles Of Music
After being contracted to Prism Records in his early years, Ribeiro lingered in the music industry and recorded singles under the label. Sure, they didn't end up being commercial hits. But, these singles went a long way to demonstrate that the actor had far more to contribute than just tapping away at Broadway productions. His catalog included titles such as "Dance Baby," "Not Too Young (To Fall in Love)," "Time Bomb," and "Ooh Child."
5. Alfonso Ribeiro Won The 19th Season Of "Dancing With The Stars"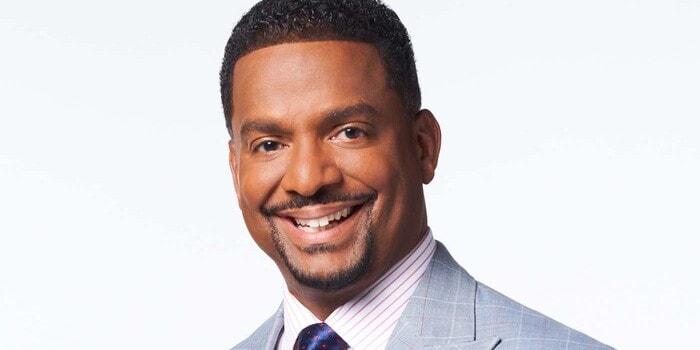 In the 19th season of Dancing With The Stars, Ribeiro competed alongside the professional dancer Witney Carson. The pair had unspeakable chemistry and remained partners throughout the competition, except during the "Partner Switch-Up" week. That particular week he danced with Cheryl Burke. Their dedication showed, and they ended up as the champions that season. Ribeiro was the fourth celebrity in the show's history to receive a score of 9 from each judge in a single week.
6. He Has Hosted A Few Popular TV Shows
Ribeiro was super smart enough to capitalize on the fame he achieved as Carlton Banks instantly. He dove into the world of daytime TV and became a host on a number of TV shows. His first hosting gig on television was for Soul Train in 1994. He dipped his toe in as a guest role on the show.
After that, he presented on shows such as Dancing With the Stars, GSN Live, Catch 21, Spell-Mageddon, Unwrapped 2.0, and Your Big Break in the year 2000. He continues to serve as the host of both America's Funniest Home Videos and America's Funniest Home Videos: Animal Edition.
7. The Star Got Married Twice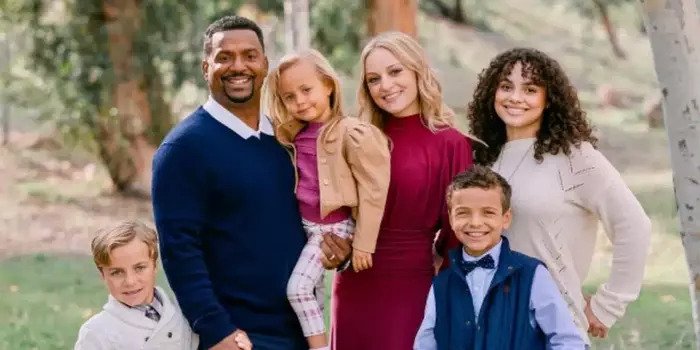 Not everyone gets love right the first time, and unfortunately, Ribeiro falls into that category. The star himself has been married twice and has kids with each of his wives. In 2002, he wed his first wife, Robin Stapler, but their union went down the drain five years later. Together, they have a daughter named Sienna Ribeiro. He then went on to tie the knot with Angela Unkrich in 2012. Since then, the couple has been blessed, and the couple has since been blessed with three children — Ava Sue, Anders Reyn, and Alfonso "AJ" Lincoln Ribeiro.
8. Alfonso Ribeiro Drives Racing Cars
Since the middle of the 1990s, Alfonso Ribeiro has been in several driving competitions. He's pretty good, too, and has won a handful of major competitions in his time. For instance, he's been in the Toyota Pro/Celebrity Race that was held at the Long Beach Grand Prix in the late 90s. His first race car was a vivid red Chevrolet Camaro RS that he bought with the money he made from being on Silver Spoons. During an interview, he stated that it was his "first splurge."
9. He Actually Invented The Carlton Dance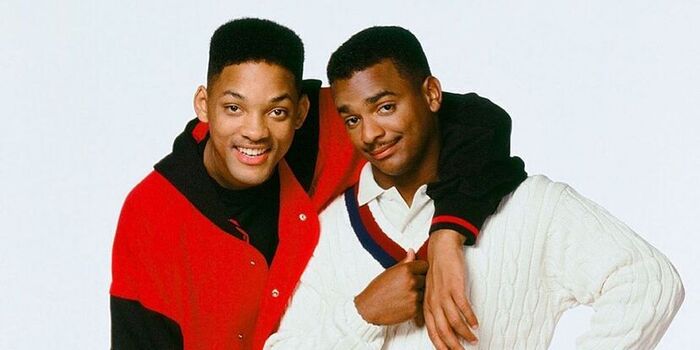 The Carlton dance wasn't made for Ribeiro's character on The Fresh Prince of Bel Air, he actually invented it. When he first read the script, it simply stated, "Carlton dances," and so he danced. In an interview, he later stated that the dance was inspired by Eddie Murphy's white boy dance and Courteney Cox's dancing in Bruce Springsteen's "Dancing in the Dark."
10. He Was A Voice Actor In Extreme Ghostbusters
Alfonso Ribeiro joined the cast of the animated series Ghostbusters, which was based on the critically acclaimed film. He played the role of Roland Jackson, one of four college students who were recruited by Dr. Egon Spengler (Maurice LaMarche) to establish a new Ghostbusters crew. In addition to that, he has lent his voice to several productions, including Spider-Man: The Animated Series and Happily Ever After: Fairy Tales For Every Child.