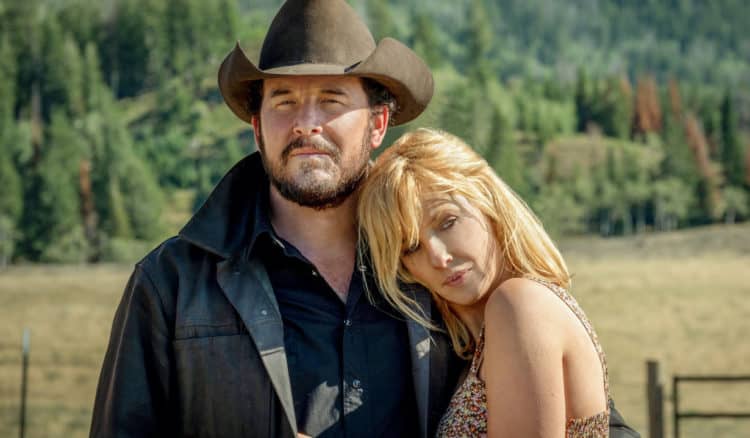 Since its debut in 2018, the TV series Yellowstone has become a huge hit. As a result, it's brought a lot of attention to the state of Montana where the show is set. If you've never been to Montana, you may have naturally assumed that the show's portrayal of the state was as accurate as possible. However, that isn't entirely true. There are quite a few things in Yellowstone that aren't truly accurate about Montana. Although the inaccuracies don't really impact the quality of the show, they're still interesting to note. While some of these things would be difficult to spot for someone who isn't familiar with the area, others may be a little more obvious. Let's talk about some of the things that Yellowstone gets wrong about Montana.
1. The Weather
If you're a fan of Yellowstone, you may have noticed that it's difficult to determine what time of year the show takes place. For the most part, the weather is depicted as being fairly sunny. In reality, however, the weather in Montana is cold (and snowy) for a good chunk of the year. For some reason, though, the series has chosen to almost entirely avoid depicting snow.
There is even a Reddit thread started by a user named DonTheMan78 who asked, "I've always thought that Yellowstone should have a season stretch through winter. Not only would the fans be happier because the season is longer, but we'd also get to see the beautiful Montana valley all snow capped. The scenery would be breathtaking and we'd get to see even more iconic coats from John Dutton. anybody else think they should extend the season through the winter?" The reason likely has to do with the difficulty of filming such a major production in snowy weather. Plus, constantly bringing in fake snow would be time-consuming and costly. However, if you ever plan to visit Montana it's important to have a realistic idea of what to expect from the weather.
2. The Show Isn't Filmed Near Yellowstone
Due to the show's name and where it is set, many viewers probably think that the show is filmed near Yellowstone National Park. In reality, though, that isn't the case. For starters, the first three seasons of the show were filmed in Utah. While there are lots of similarities between the scenery in Utah and in Montana, the fact is that the things you saw during the first few seasons of Yellowstone weren't Montana at all. Although filming was moved to Montana for the fourth season, the scenes filmed at the Yellowstone Dutton Ranch are shot at Chief Joseph Ranch which is over 250 miles from Yellowstone National Park.
3. Bozeman and Paradise Valley Are in Different Counties
In Yellowstone, the Duttons regularly travel between their ranch in Paradise Valley to Bozeman. If you've seen the show, you probably thought these places were pretty close to each other. That, however, isn't true – at least by most people's standards. In real life, Paradise Valley and Bozeman are about an hour and a half apart and this is never made clear in the show. For people who live in very rural areas, this may not seem like much of a distance. However, to lots of people, a 90-minute drive isn't something usually done on a whim.
4. The Location of Broken Rock Reservation
Like almost every other show, there are quite a few details in Yellowstone that haven't been fully fleshed out. However, as a viewer, it's easy to overlook those things until you stop and think about them. One of those details is the location of the Broken Rock Reservation. However, in season four viewers are given a hint at where the ranch might be located when Kacy and Monica look for homes in Pryor because they want to be close to the reservation. The reality, however, is that there aren't actually any reservations in Bozeman or Paradise Valley.
5. The Size of the Yellowstone Ranch Staff
The Yellowstone Dutton Ranch is described as being larger than the entire state of Rhode Island. You don't have to be a geography expert to know that that isn't a small ranch by any means. Surprisingly, though, the ranch is depicted as having a small number of ranch hands and cowboys. While a real ranch of this size would probably need upwards of 100 workers, it's easy to see why the show doesn't depict that. Finding that many extras on a regular basis would probably be a time-consuming hassle and it wouldn't really add anything to the show.