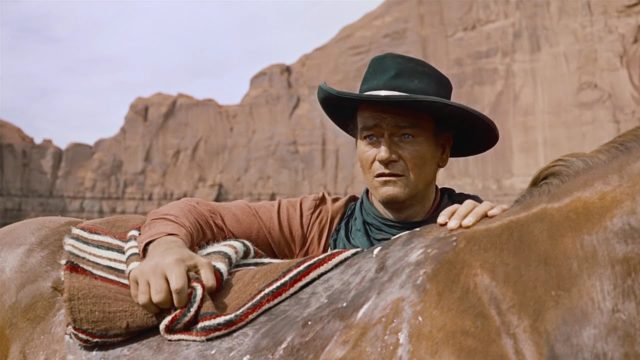 Westerns are some of the most popular films of all time and they are a genre that has stood the test of time. There are also many sub-genres within this category that will appeal to different groups of people. A variety of elements combines to make a fantastic Western, such as the dramatic elements, action scenes, great characters and an interesting storyline. There is one more crucial element that every western must have and that is at least one cowboy.
In most Westerns, it is a cowboy that takes on one of the leading roles and the storyline often revolves around this character. In the movies, cowboys are portrayed in both a good light and from a negative viewpoint. Both the good guys and the bad guys are equally popular with audiences and both adults and children alike love cowboys. While there are many actors who have taken on the role of a cowboy, there are some actors who have become particularly well-known for playing these roles and here are the top 20 all-time cowboys from the movies.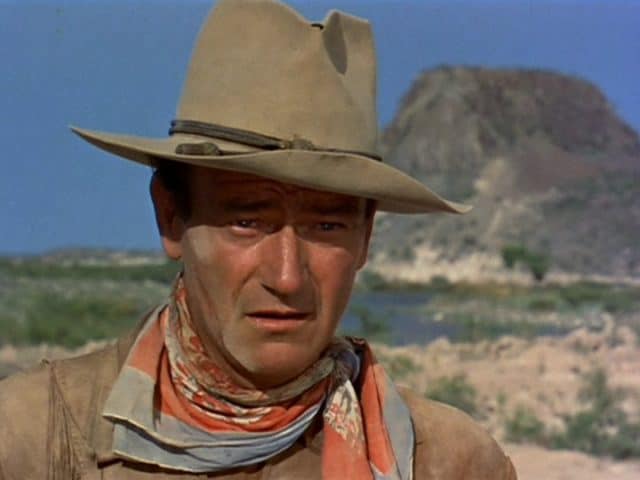 1. John Wayne
Known as 'The Duke', John Wayne is often the first name that comes to mind when people are thinking about cowboys from the movies. He is often used as a marker by which other Westerns performers are compared. He played almost every type of cowboy going, including the good guy, the anti-hero and then the revisionist. He starred in many Westerns with some of the best including 'Apache', 'She Wore a Yellow Ribbon', 'Stagecoach', El Dorado', 'The Shootist' and 'Big Jake'.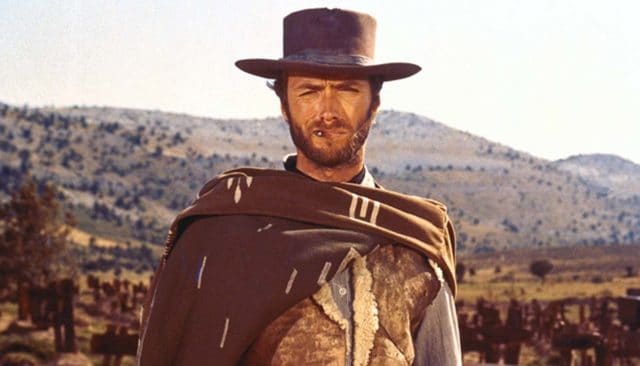 2. Clint Eastwood
Clint Eastwood is another big name in the Westerns genre. It was his role in the television series 'Rawhide' that ran for six years that got Eastwood into playing cowboys in the movies. The roles he played were typically anti-heroes with mysterious and violent personality traits. Many of his later films are revisionist Westerns. Some of Eastwood's top movies include 'Unfogiven', 'Pale Rider', The Outlaw Josey Wales', and 'Dollars Trilogy, High Plains Drifter'.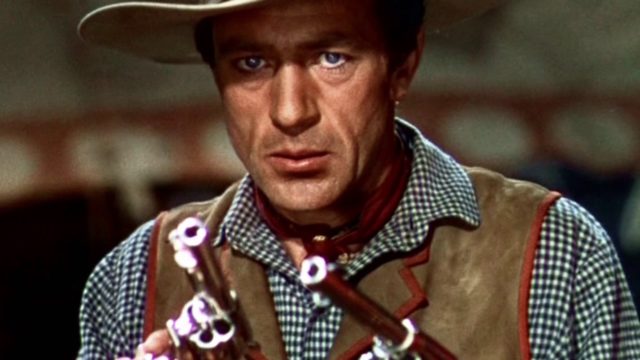 3. Gary Cooper
This talented actor has won the Academy Award for Best Actor on two occasions. His second award was for his role in 'High Noon'. This is a movie that is considered by many to be one of the greatest Westerns of all time. Cooper acted in many different genres of movies, but it is his cowboy roles for which he is best remembered. Some of his top Westerns included 'The Plainsman', Vera Cruz', Man of the West', The Virginian', and 'The Westerner'.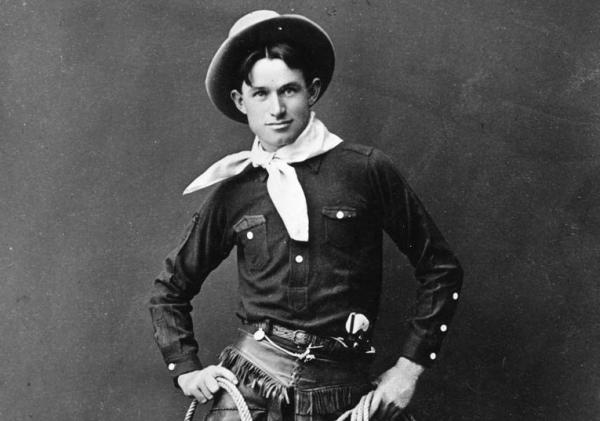 4. Will Rogers
In the early twentieth century, Rogers became one of the best loved movie personalities and was known for his enigmatic personality. He originally developed his cowboy personality when he was working on Broadway. Although he starred in many types of films, it is his Westerns for which he is best-known. Three of the best films to watch if you are interested in early Westerns are 'Old Kentucky', 'State Fair', and 'Judge Priest'.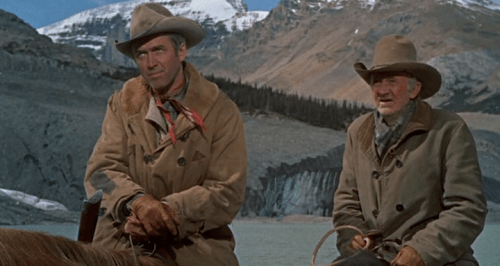 5. James Stewart
James 'Jimmy' Stewart had a huge career in Westerns and played an integral role in the development of this genre. He is particularly well-known for his collaborations with Anthony Mann. It was in these movies that he developed the anti-hero style of cowboy and it was these characters that would dominate the Westerns genre for many years. Some of Stewart's top movies include 'The Man Who Shot Liberty Valance', Bend of the River', Destry Rides Again', 'How the West Was Won', and 'Winchester '73′.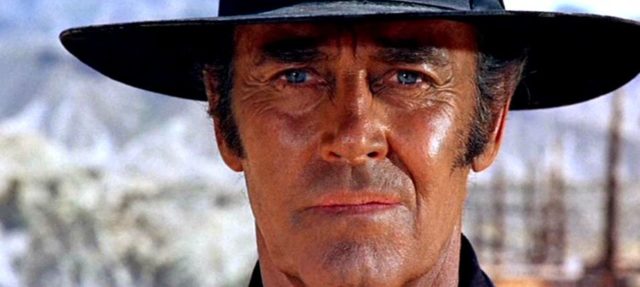 6. Henry Fonda
The American Film Institute voted Henry Fonda the Sixth Greatest Star of All Time and this is probably due to his legacy of amazing Westerns he made throughout his career. He predominantly played good cowboys and this was a reflection of his true persona. If you are a fan of Fonda, then some of his best movies to watch include 'My Darling Clementine', Fort Apache', The Ox-Bow Incident', 'Once Upon a Time in the West', and 'How the West Was Won'. Henry Fonda died in 1982.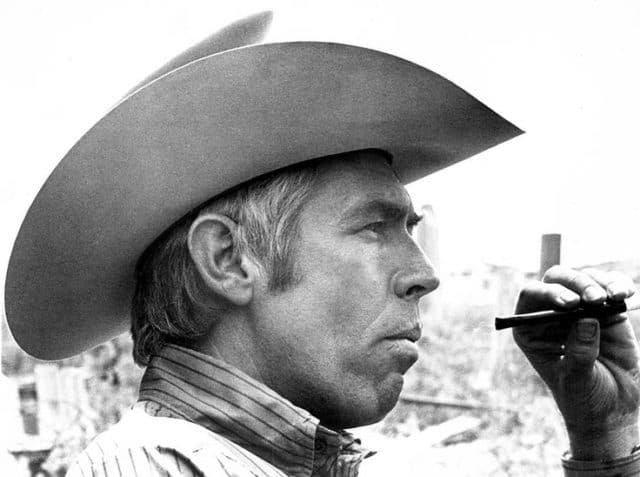 7. James Coburn
Coburn started out starring in the television series 'Bonanza'. In the late 1950s, he made a smooth transition from television into movies. He was known for his versatility and the amazing cowboy roles he played. He starred alongside many other great Westerns performers and with some of the top Westerns directors of the time. His best films include 'Pat Garrett & Billy the Kid', 'Major Dundee', 'Ride Lonesome', 'A Fistful of Dynamite', and 'The Magnificent Seven'.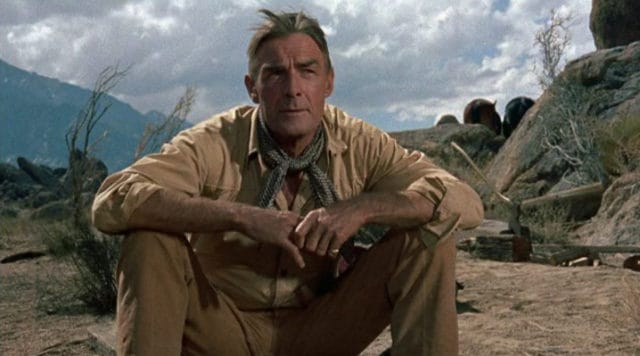 8. Randolph Scott
Randolph Scott established himself as one of the most iconic cowboys of all time in his long-standing career. He was well-suited to playing rough and tough characters as he was 6 feet 2 inches tall. During his acting career, Scott made over 60 Western, many of which were made by the greatest directors in this genre, such as Sam Peckinpah, King Vidor, and Michael Curtiz. Some of his top films are 'Ride the High Country', 'Ride Lonesome', 'The Tail', and 'Comanche Station'. He was at the height of his success in the 1950s and 1960s.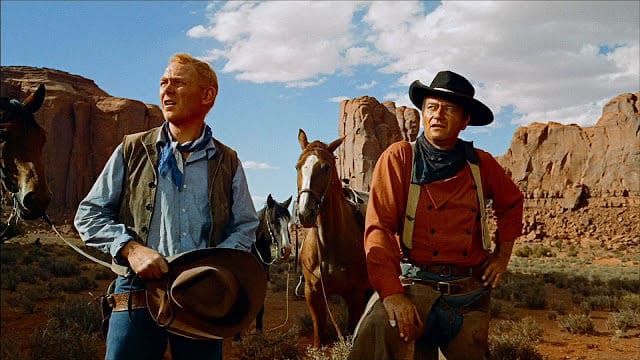 9. Harry Carey Jr.
Following in his father's footsteps, he is one of the most prolific Westerns actors of all time as he has appeared in over 90 movies. After serving his country in World War II, Carey returned to acting and gained recognition in the Westerns genre. He frequently worked with directors John Ford and Howard Hicks who were both pioneers in developing this genre. Carey and John Wayne appeared in 10 movies alongside each other. Some of his best work included 'Red River', 'The Searchers', 'Rio Bravo', '3 Godfathers', and 'She Wore a Yellow Ribbon'. In the later years of his acting career, Carey worked in television.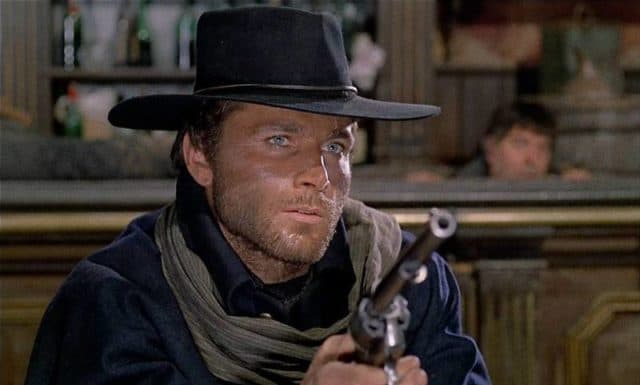 10. Franco Nero
Nero made a name for himself in the spaghetti Westerns sub genre. He had the right look and personality for the mysterious and harsh persona with which this genre is associated. His looks and acting skills made him a big hit with fans of Westerns. Some of his top movies are 'Texas, Adios', 'Companeros', 'Keoma', Massacre Time', 'Django', and 'The Mercenary'.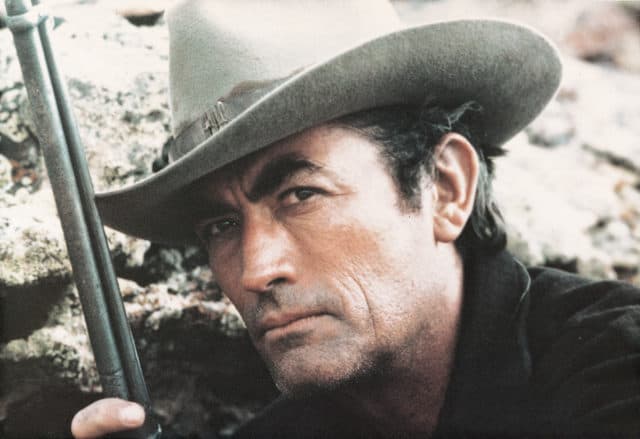 11. Gregory Peck
His sculptured features made him a hit with women moviegoers while his tough demeanor made him appeal to men. He made his debut in this genre of movie with 'Duel in the Sun', directed by Selznick and released in 1946. Other movies of Peck's worth watching are 'The Gunfighter' and 'The Big Country'. In the latter, there is a famous fight between Peck and Charlton Heston.
12. Paul Newman
Paul Newman played two of the most iconic cowboy characters of all time; Butch Cassidy and Buffalo Bill. In addition to his roles in Westerns, Newman played leading roles in a diverse range of movies from other genres and received many awards for his work. He retired from acting in 2007 and died in 2008.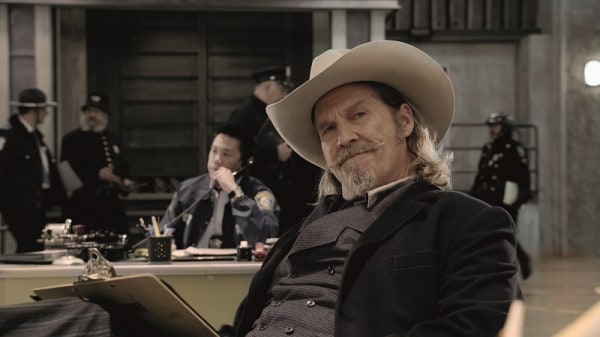 13. Jeff Bridges
Jeff Bridges is the son of Lloyd Bridges and he has starred in many Westerns and western-related movies. 'The Picture Show' was his debut in this genre and the movies that followed achieved varied levels of success. While 'Wild Bill' and 'Heaven's Gate both flopped at the box office, 'True Grit was a big success. He has also had roles in films including 'Rancho Deluxe' and 'Rancho Deluxe'.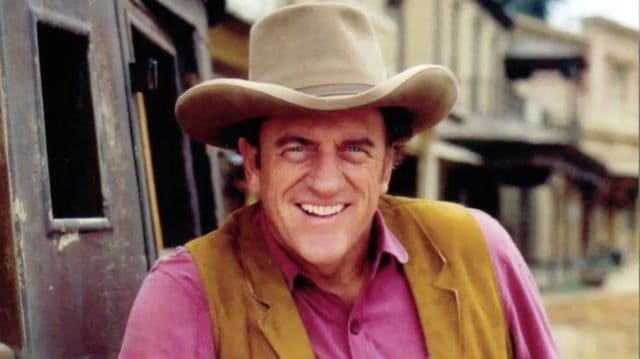 14. James Arness
James Arness was born on May 26, 1923, in Minneapolis, Minnesota. He is an actor that is famous for playing cowboys. On the television, he portrayed Marshal Matt Dillon in 'Gunsmoke'. He also played many roles in Western movies. Some of these include 'Man from Texas', 'Wagon Master', 'Cavalry Scout', Horizons West', 'Big Jim McLain', and Gun the Man Down'. In the 1990s, he also starred in four made-for-television 'Gunsmoke' films. James Arness died in 2011 at the age of 88.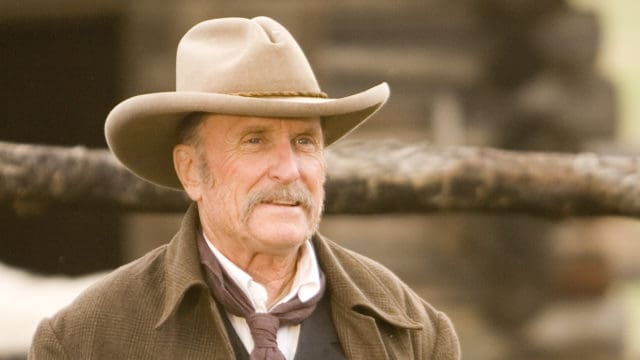 15. Robert Duvall
Robert Duvall is a very successful American actor who can boast seven Academy Award nominations and six Golden Globe nominations. He has also won a BAFTA, an Emmy Award and a Screen Actors Guild Award. Duvall began his acting career in 1952 and appeared in theaters as well as on the television and in the movies. He made many Western movies throughout his career in which he played the role of cowboys. Some of his best films you should watch include 'Open Range', 'True Grit', 'Lawman', 'Joe Kidd', 'Geronimo: An American Legend', and 'A Night in Old Mexico.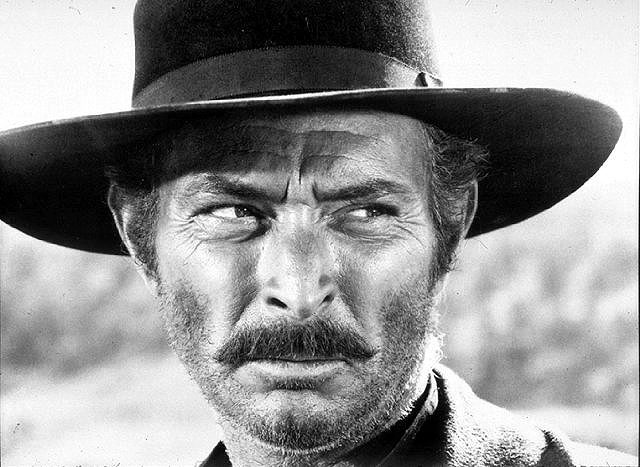 16. Lee Van Cleef
Born in 1925, Lee Van Cleef is a famous American actor who was well-known for his sinister features and this made him the ideal choice for roles in Wester movies. Some of his most famous movies include 'The Good, The Bad, and the Ugly', 'Death Rides a Dark Horse', 'For a Few Dollars More', and 'Day of Anger'.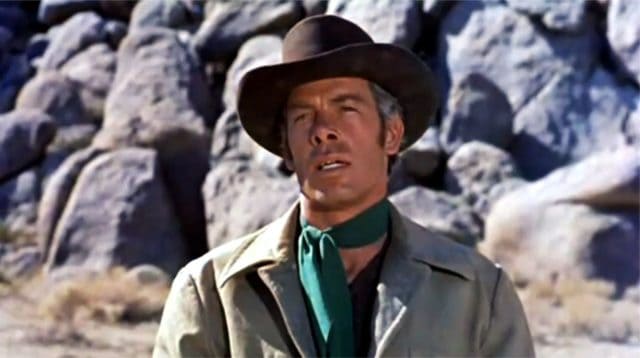 17. Lee Marvin
Lee Marvin was born in 1924. As an actor, he was best-known for his stature, his distinctive voice and his white hair. This award-winning actor was well-known for his many Western movie roles. Although his career started with him playing predominantly supporting roles, he got larger parts in movies as his career progressed. By the mid-1950s and into the 1960s. Marvin played major roles in many well-known Westerns. These included 'The Duel at Silver Creek', 'Hangman's Knot', 'Gun Fury', The Stranger Wore a Gun', and 'The Raid'. Lee Marvin died in 1987.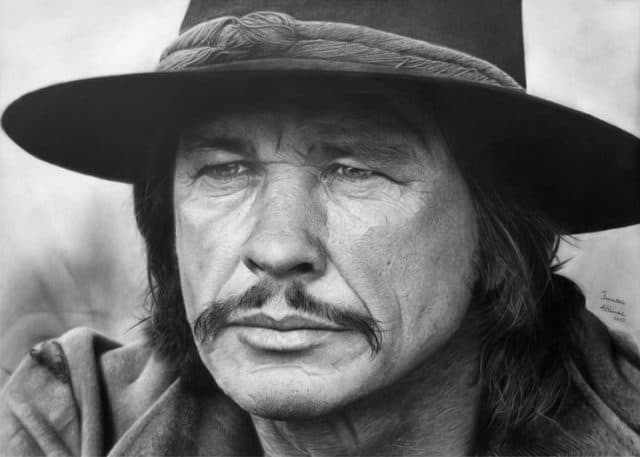 18. Charles Bronson
Charles Bronson was born in 1921 and died in 2003. Throughout the 1950s, 1960s and 1970s, Bronson was at the height of his career. It was during this period that he starred in many Westerns. Some of his most famous movies include 'Once Upon a Time in the West', 'red sun', The Magnificent Seven', 'Chato's Land', 'The White Buffalo', and 'Breakheart Pass'.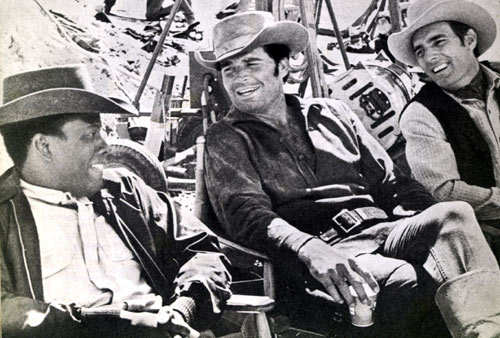 19. James Garner
James Garner has played cowboys both on television and in the movies. Notably, he played Bret Maverick in the comedy Western, 'Maverick'. His movie career peaked in the 1950s and this is when he played some of his most memorable Western roles. Some of his top films have included 'A Man Called Sledge', 'Alias Jesse James', 'Bret Maverick: The Lazy Ace', Duel at Diablo' and 'The Castaway Cowboy'.
20. Woody (Tom Hanks)
In modern day movies, cowboys in the movies have changed somewhat to reflect the times. A perfect example of this is Woody from the 'Toy Story' series of movies. This animated version of a cowboy is a reflection of modern cinematography and is a testimony to the way children love cowboys and reflect their roles in play. The voice for Sheriff Woody, a pull-string cowboy doll, is provided by Tom Hanks. The original 'Toy Story' movie was released in 1995, while 'Toy Story 2′ and Toy Story 3′ were released in 1999 and 2010 respectively. A fourth film is planned for release in 2019.
Save
Tell us what's wrong with this post? How could we improve it? :)
Let us improve this post!