Michael Morris' drama, To Leslie, was one of Hollywood's underrated movies of 2022. Although critically acclaimed, it bombed at the Box Office—further proof that Box Office earnings are not a perfect judge of quality movies. Written by Ryan Binaco, the acclaimed is a heartbreaking, emotional rollercoaster ride of a local lottery winner.
To Leslie was loosely adapted from the life and experiences of its writer, Ryan Binaco. Although it's uncertain the extent to which the story depicts his struggles with his mother's alcoholism, as Binaco's mother was an inspiration for the script. The movie is the tale of a lottery winner whose story is a poignant reminder that money can't always buy happiness. Here's a summary of the movie through the eyes of its main characters and cast.
Andrea Riseborough as Leslie "Lee" Rowland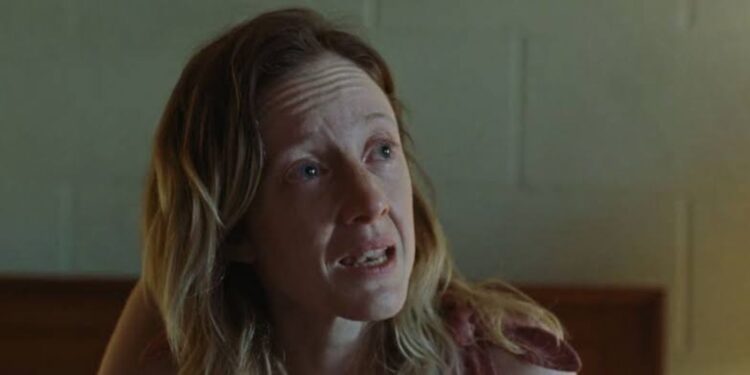 At the heart of the movie's story is Leslie Rowland, played by English actress Andrea Riseborough. The movie begins with Lee Rowland as a West Texan alcoholic, who, by happenstance, wins $190,000 in a local lottery. While for most people, a lottery win would have been a dream come true, for Leslie, it became gasoline to an already lit fire. Six years later, after squandering all the wins on drugs and alcohol, Leslie is homeless, living in motels and on the streets.
An alcoholic refusing to get help, Leslie destroys whatever relationships she has left until she meets Sweeney who takes an interest in her and offers her a job. Through a series of events, she finally decides to put her life in order. Andrea Riseborough particularly received praise from critics for her performance. Her dedicated portrayal of Leslie earned her an Oscar nomination for Best Actress at the 95th Academy Awards.
Marc Maron as Sweeney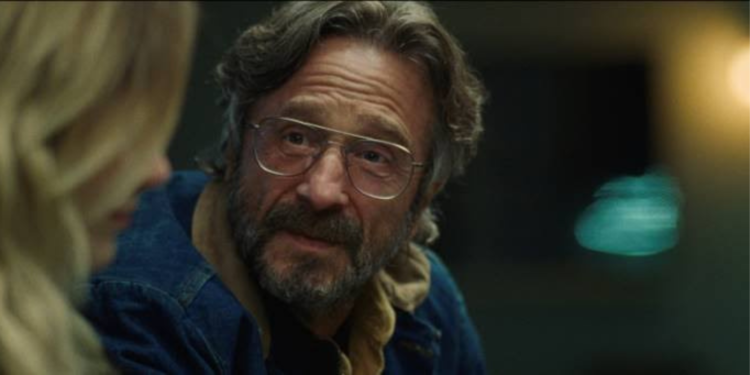 Unarguably the hero of the movie, Sweeney, is introduced as one of the proprietors of a motel. When he sees Leslie Rowland sleeping in front of the motel, Sweeney sends her off. Shocked, she runs away from Sweeney but accidentally forgets her suitcase. When she returned to reclaim it, a remorseful Sweeney feigned ignorance by not remembering her and offered her a job instead. Sweeney is instrumental in Leslie's desire to change her life. With Royal's help, Sweeney helps clean and renovate a diner for Leslie to work in. American actor, stand-up comedian, and musician Marc Maron played the character of Sweeney.
Owen Teague as James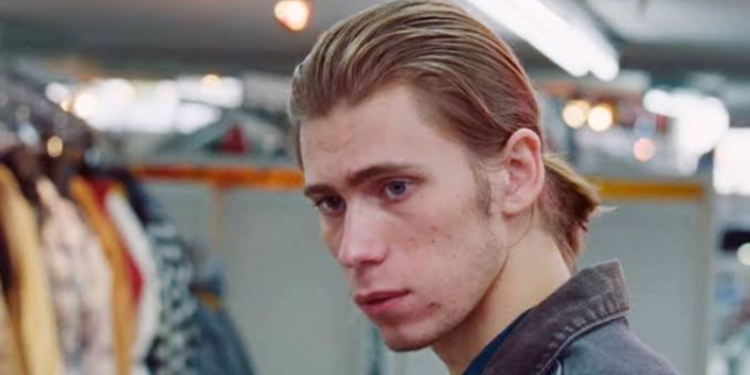 American actor Owen Teague played Leslie Rowland's son, James. The character has an estranged relationship with his mother at the start of the movie. James is weary of his mother's addiction but offers her accommodation, promising she will quit drinking. James calls his grandmother and Leslie's friend after kicking his mother out of his house. Not only did his mother steal money from James' roommate, but James also found a bottle of alcohol under the bed his mother sleeps in.
As the movie progresses, audiences are able to connect the dots that led to the collapse of James and Leslie's relationship. A younger James had been hopeful his mother would own a diner and set her life straight. Due to her addiction, she abandoned James when he was still young. However, James and Leslie reconnect when he accompanies Nancy to his mother's diner at the movie's end.
Allison Janney as Nancy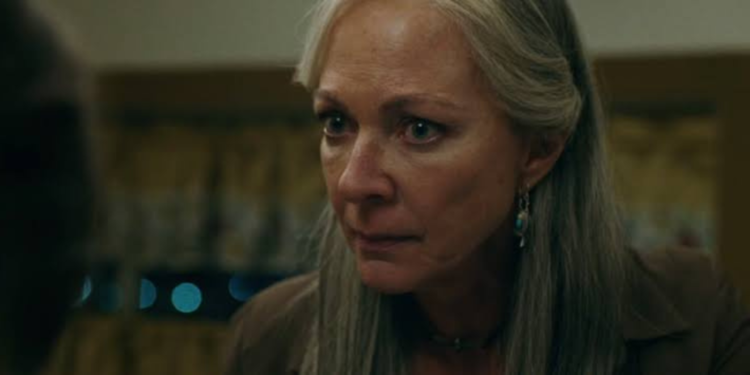 Allison Janney played Leslie Rowland's friend, Nancy, in the movie. After James kicks his mother out of his house and calls Nancy, she begrudgingly agrees to offer her friend accommodation. When Leslie visited the local bar at midnight, Nancy and her boyfriend, Dutch, chose to lock her out of their house. A confrontation with Leslie at the fair revealed Nancy isn't happy Leslie abandoned her only child because of her addiction. Leslie and Nancy appear to make up at the end of the movie when she brings James to his mother's new diner.
Andre Royo as Royal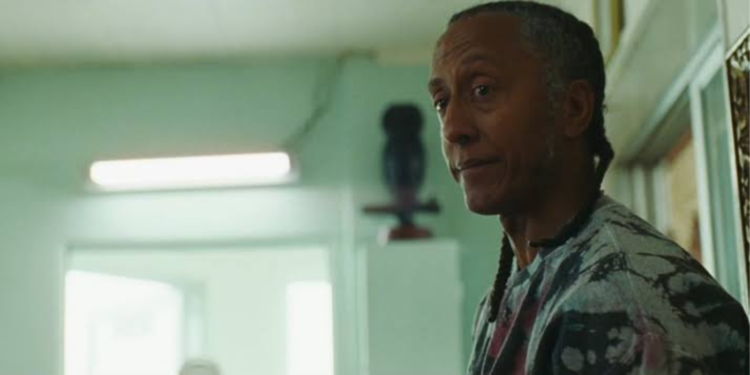 Royal isn't particularly happy to have Leslie Rowland work at his motel. He has known Leslie since childhood and knows she lacks commitment to anything except her addiction. He was naturally cold towards Leslie throughout her time working in the motel. Royal stayed resentful of Leslie, especially with her nonchalant attitude to work. However, when he noticed she was keen on making changes in her life, he offered to assist in renovating the old, abandoned ice cream shop into a diner. Andre Royo, who played the character of Royal in the movie is an actor, writer, and producer.