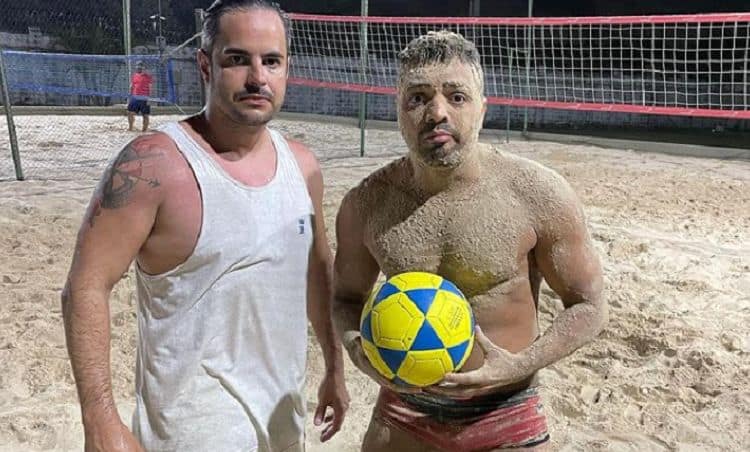 Being famous for being famous is a big deal to some people. In the past, you had to spend years working to make a name and a reputation for yourself. Today, you need only join a reality television show or have a viral photo or video on the internet to become famous. It might not seem like it's that difficult, but gaining followers is one thing – keeping them interested enough to keep coming back for more is a completely different situation. That's what Everson Silva is doing right now, and to say that Silva is doing it well is an understatement. If you've yet to hear of this star, here's all you need to know.
1. His Instagram Name is Different
He does not go by his real name on the 'gram. He uses the name tirullipa. You can find him there, follow along, and see what he is up to. His profile is a public profile, and you'll know it's his because it's also got a little blue checkmark for verification.
2. He is Huge on the 'Gram
He has a huge following on Instagram alone, and this doesn't even include the following he has on any of his other social media channels. He has more than 26.4 million followers. He only follows about 1200 in return, but he also has approximately 12k posts to share.
3. He's Brazilian
Born and raised, he's a Brazilian man all the way. He lives in a little Brazilian city called Fortaleza, and he has a happy life there alongside his family. They often share photos and posts together, and it's clear that they have a good time together.
4. He's Religious
We may not know what religion he follows most closely, but we know he believes in God. His Instagram profile states that "God doesn't choose the capable, he empowers the chosen," which tells us that he believes in God's creations and that He knows who is capable of what and how to help.
5. He Loves Life
He's a guy who loves life, and life loves him right back. You can tell by his photos, his personality, and the things that he shares online that he is a man who gives life the most and it gives it back. We have no doubt that his appreciation and the gratefulness that he has each day contributes to his happiness.
6. He is Private
Despite the fact that he shares the vast majority of his life online, he's a man who keeps the most important things to himself. He's managed to find a great balance on a fine line between sharing too much with the world and not sharing enough to keep his fans happy, and he's mastered it.
7. He's Funny
It's obvious that he is humorous from his videos, but he's a funny guy. He's funny in a way that certainly does not come across as at all contrived or obnoxious. He's naturally funny, and he seems to be the kind of guy who was born to make people laugh.
8. He is Close to His Family
He's a man who loves spending time with his family. It's clear to us that he is at his very best when he is with the people he loves the most. He's at his best when he's with his family, when he's with his friends that have become family, and when they are together doing things that are enjoyable to them. Whether it is hanging out at home or traveling, he's just happy to be with them.
9. He Has a Great Sense of Humor
We already mentioned he's funny, but we did not discuss his sense of humor. He has one, and it's good. one thing you can see from watching him for a while is that he is good about being good about his humor. He's not mean or mocking. He makes fun of himself, he pokes fun at things others find humorous but his humor does not hurt anyone else. It's important to him to make people laugh in a positive manner.
10. His Fans Adore Him
Some people have a lot of followers online for a reason that is not so pure. Some people are hate followed. If you don't think that's a real thing, google it. Hate following is what people do when they don't like someone, but they cannot stop looking, they cannot forgo knowing what is going on in someone's life, and they have to keep following. He's not like that. People don't hate follow this man. They love him, and they follow him only because they love him.
Tell us what's wrong with this post? How could we improve it? :)
Let us improve this post!