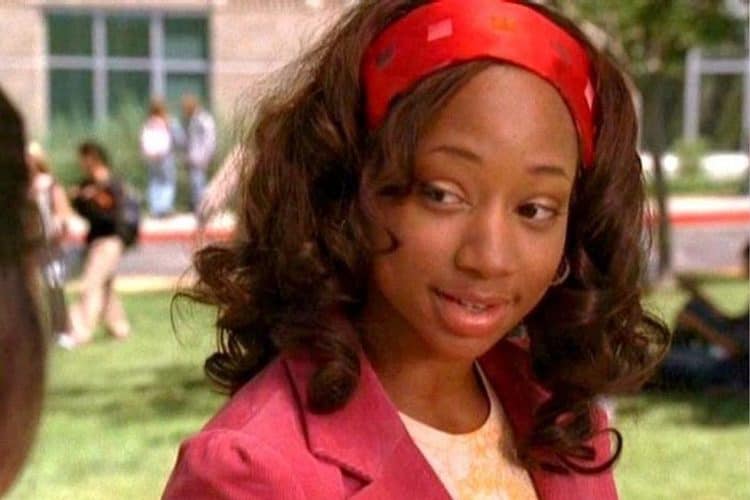 The name Monique Coleman is not a new one to anyone. It's a name that is familiar to anyone growing up at the height of the Disney Channel's biggest era. We call it the "High School Musical" era. She was part of the cast of one of the most famous Disney Channel movies of all time, and she's someone who fans recognize everywhere they go. She's a talented star, but do you really know much about her? She's been working, living her best life, and doing her thing for a long time without the press in her business every moment of every day, and it's time we get to know her.
1. She's 40
Yes, you read that correctly. How is this possible? We grew up with her when she was on the "Suite Life of Zack and Cody," and when she was in "High School Musical," and she's our own age. Oh, wait, that's right. We are also close to 40. Monique Coleman was born on November 13, 1980, if you can believe that.
2. She is a Southerner
She's always lovely, so of course, it makes sense she's a southern girl. She was born and raised in one of the most amazing states in the country – South Carolina. She's from a little town called Orangeburg.
3. She is Married
She's a woman who does not like to share her personal life with the world, and she should be proud of that. She married her husband on February 14, 2012 – almost a decade ago – without really making it public. His name is Walter Jordan, and they got married in Thailand.
4. She's A Christmas Movie Star
One thing fans love about her so much is that she is a Lifetime Christmas movie star – and everyone loves a Christmas movie. She's starring in a movie called, "A Christmas Dance Reunion," and you'll be even more excited to find out who is starring with her. None other than her Disney HSM co-star Corbin Bleu.
5. She Suffered a Miscarriage
She's been through a lot in the past few years. She and her husband were elated to find out they were expecting their first baby in 2019, and they were crushed when she suffered a miscarriage. Sadly, she and her husband also found out in 2020 that they were expecting another baby, and she also suffered a miscarriage with that pregnancy, too.
6. Her Friend Was There for Her
Her second miscarriage occurred while filming her Lifetime movie with Corbin Bleu. Thankfully, her longtime friend and his own wife were there for her when she went through this at work. They were there for her and her husband, and they offered her the support she needed during such a dark time in her life.
7. She Was in Quarantine When She Lost Her Baby
She and her costars were in the middle of quarantine separated in their hotel rooms when she went through her loss. They were locked in their rooms without the option to get out and be with other people due to COVID restrictions at the time, and her friends were just a few rooms away – and they made sure she could talk to them and they'd be there for her even if they couldn't be with her physically.
8. It Was A Dream to Work with Corbin Again
It's been a long time since HSM was released, but she and her costar remained friends throughout. When she found out they'd get to work together, dance together, and spend time together again, she was so excited. She called being able to work with someone she cares for so much and respects so much a 'dream' and we are so happy she had that time with her old friend.
9. She's Writing a Book
Tell us what's wrong with this post? How could we improve it? :)
Let us improve this post!