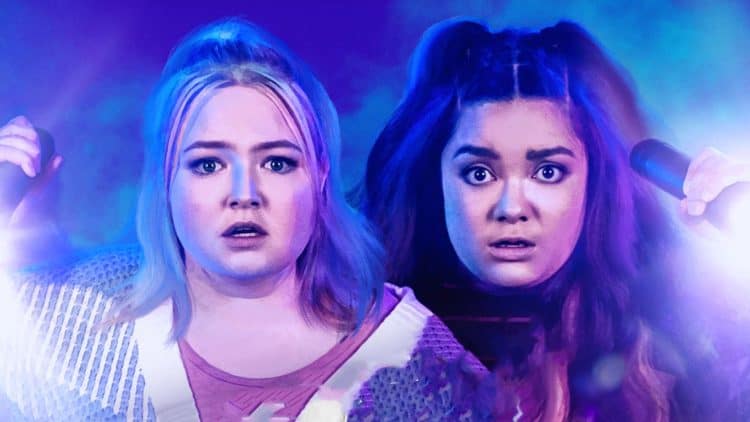 If you're not yet watching Astrid & Lilly Save the World, it's all right. It just started. It's a new show on SyFy that might spark your interest hearing about it, but it will certainly spark your interest when you realize who is in it and what it is about. It's going to be a hit, and one of the stars of the show is Samantha Aucoin. While she's not yet a household name, do not discount the fact that she's made big things happen already, and that she is about to change her own world. If you're wondering who she is, you are not alone. She is someone worth getting to know better, and we have everything you never knew you needed to know right here.
1. She is Canadian
Samantha Aucoin was born and raised in Canada. She's from Beeton, which is located in Canada, but she later moved to Toronto. Her Canadian roots allowed her to pursue an acting career even when she was younger, and she was able to make her hometown a place where she would grow.
2. She's a Musician
In addition to her acting talents, she's also a musician. She's coined as both a singer and a songwriter, and she even has a place on an album called "What is Christmas For," which features her own singing and her own music. It's a cool thing she's doing.
3. She is Playing a Sensitive Girl
On screen, she will be your Lilly. She's a sensitive high school girl who is not part of the cool crowd, but she has a wonderful friendship with Astrid. Together, they accidentally open this random portal that allows the worst of the worst creatures into the universe, and they have to figure out how to handle that. Her character is one who is sweet and intuitive – which is what we mean when we call her sensitive. She's able to feel and relate a lot more than others.
4. She Got Her Start on Stage
Before she was a famous actress, she was working on her dream on the stage. She had a big career playing locally around her home in stage productions and theater, and it worked for her. Stage work is often billed as the most difficult type of acting because there is such a rigorous rehearsal schedule and there are so many things that are important.
5. She is Young
One thing that she's got going for her is that she is young enough to play a high school student because she is still so young. At only 20 as of early 2022, she is not struggling to fit in as a student in high school who accidentally let out some monsters from a random portal.
6. She Was in the Childcare Industry
While working on her dreams of being an entertainer, she also worked hard to make ends meet and have a regular life. She worked in childcare, which is a job only for the strongest of the strong. Kids a no joke, and they are not easy even when they are easy – and they are rarely as easy when they belong to someone else. We imagine she's a strong woman.
7. She Loves Movies
And, she comes by it honestly. She calls her dad a bit of a fanatic when it comes to movies and watching them, and that is completely understandable. She and her father watched a lot of movies, and she's always been a fan as a result.
8. She Enjoyed Learning from her Character
Something she did that was so enjoyable to her was getting to learn from a sensitive high school girl her character. She enjoyed the fact that she was able to take this character and make it her own, but also learn from the character and all that it entails for her.
9. She Loves Being Someone Else
There's an old saying about walking a mile in someone else's shoes, and it's what people who act get to do on a regular basis. For this young actress, being able to go to work each day be someone else for a few hours is one of the most exhilarating things about her career. She loves to be able to be someone else, to see life from a different perspective, and to be able to focus on things that are so much fun.
10. She Loves the Message
Her interpretation of her new show is that you can be a superhero no matter what. There is nothing that says you have to be older or you have to be special in terms of being bitten by a spider or you have to look like this or like that. Anyone can be one, and she loves this.