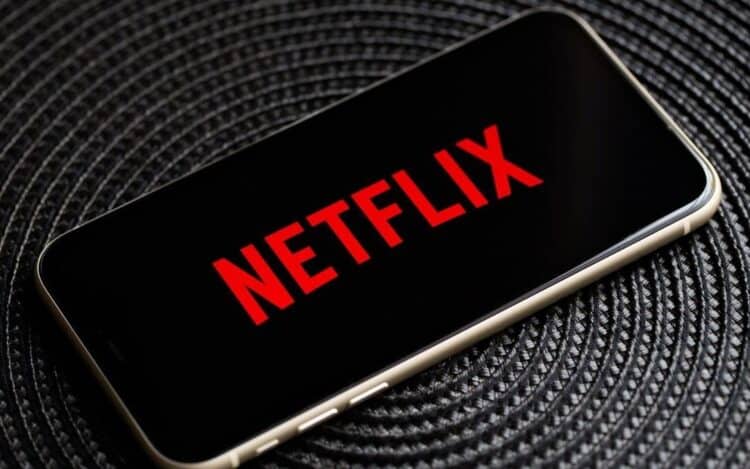 The Sun is finally out, the temperature's finally rising and the world can't help but look a little brighter as Summer starts to drowsily poke its head out of Winter's haze. And while we're not entirely there just yet (most schools don't get out until the end of the month and the weather still needs to level off before we can put away our heavy winter duds), things are finally looking up for the first time in seemingly forever. So let's bust out Cinco de Mayo margaritas, toast AAPI Heritage Month and start prepping for the first major Blockbuster of the Summer season.
Once Upon a Time in America (1984)
Although better known for his ultra-violent, genre-redefining Spaghetti Westerns, Italian auteur Sergio Leone is a titan of storytelling no matter the genre he finds himself in. Reuniting once more with legendary Italian composer Ennio Morricone (whose compositions famously directs the film's script as much as Leone himself), he delivers an American-set crime epic that proves an unlikely (yet altogether thoroughly capable) challenger to The Godfather's throne on top the heap of American gangster movies.
The Quick and the Dead (1995)
After the failure of Spider-Man 3 (2007) – a movie which, honestly, wasn't all that bad – it seemed as if Sam Raimi disappeared off the face of the Earth. Sure, you had Drag Me to Hell (2009) and Return to Oz (2013) – which I never could bring myself to care much for, even if both have since found themselves fans in the years since – but the once-prolific genre director of Evil Dead (1981), Evil Dead 2 (1987), Darkman (1990), Army of Darkness (1992) and the first three Spider-Man movies was weirdly out of the limelight for the first time in his oddball career. Now, however, he's back, with Doctor Strange in the Multiverse of Madness (2022) hitting theaters this weekend and talk of reviving his long-since abandoned Spider-Man 4. The thing that people tend to forget about Raimi, though, is just how eclectic of a director he really is. Once you get past all the blood and guts and capes and spandex, you have everything from earnest Baseball movies to flightful fantasies to crime flicks. And, yes, even slick, studio Westerns. While I can hardly say that I am any kind of a Western fan, Raimi brings his usual bag of R-rated tricks to the project, giving us one of the mot entertaining, star-studded tales of the Old West there's ever been.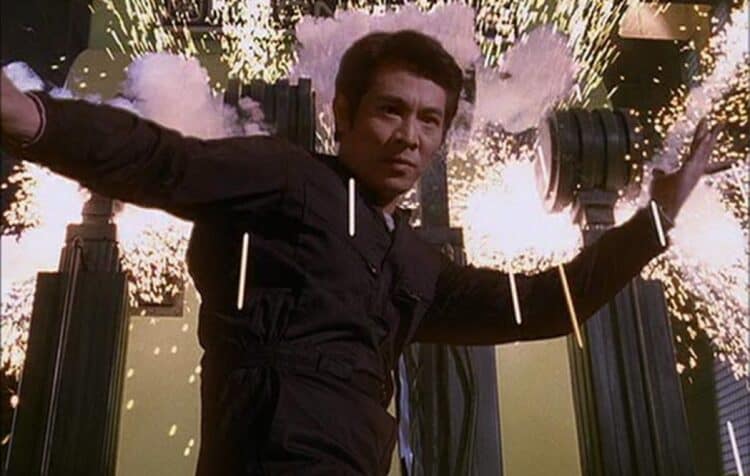 The One (2001)
All this talk of multiverses lately – between Everything Everywhere All at Once, the latest Doctor Strange and the upcoming Spider-Verse sequel – I've been turning to this obsessive niche from my childhood with renewed vigor. And let me tell you, there's never been any shortage of material to explore in this vein (my personal favorite being the long-running series Sliders, although the Spider-Man: The Animated Series' series finale comes at a close second). Buried among all of the late-nineties ephemera is this action-packed number starring ,multiple instances of Jet Li (ably assisted by Jason Statham and Delroy Lindo), it follows a serial killer's madcap murder spree through the multiverse as he kills off every other version of himself in the hopes of becoming an omnipotent being referred to simply as The One. Although it lacks the same umph of other movies in its genre, it is a solid blend of its high-concept tech noir and martial arts components, with an above-average cast and some really well-choreographed fights where Jet Li fights… well… himself, basically. With the topical shift in 2020 blockbusters right into its wheelhouse, it seems like a frenetic gem just waiting to be rediscovered by modern audiences.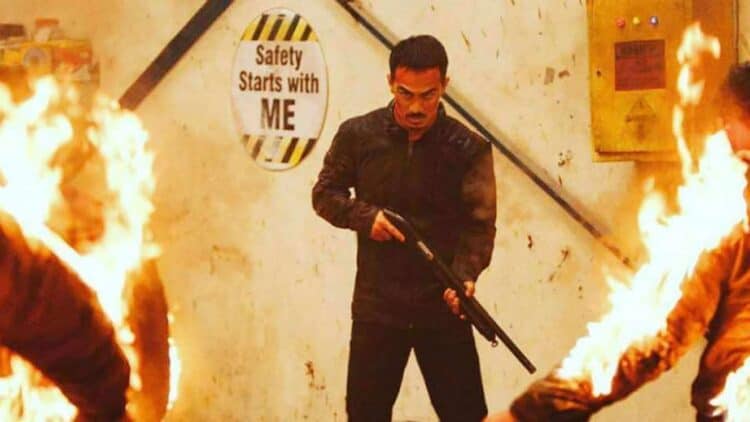 The Night Comes for Us (2018)
May is Asian American / Pacific Islander Heritage Month, which is a perfect time to catch up on all of the amazing Asian films that come out (and invariably get overlooked by Western audiences) every year. And with Netflix working to make strides into the Chinese and Indian markets for years now, the streaming giant is better positioned than most to service this seasonal need. Seriously, between movies like Ip Man (2008), Rurouni Kenshin Part I: Origins (2012), Manhunt (2017), Shadow (2018), Furie (2019), Ne Zha (2019), The Wandering Earth (2019), Wira (2019) and Green Snake (2021) it was an honest-to-God embarrassment of riches to choose from. The edge, however, went to The Night Comes for Us, a hard-hitting, run-all-night action thriller that plays out a bit like if The Raid (2012) mashed up with John Wick (2014). Seriously, you would be hard-pressed to find a more violent, hard-R action movie on a mainstream movie streamer. Mix in an elite underground assassin, some high-end gangsters and a seasoned horror director, and you have a powerful Indonesian action blockbuster.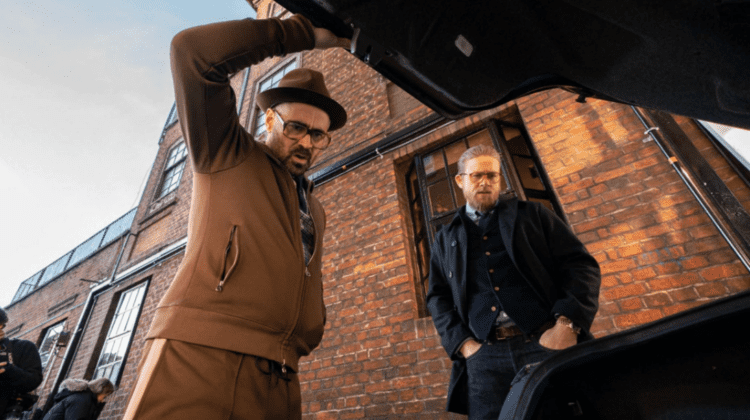 The Gentlemen (2020)
These are weird time for Hollywood; Covid made sure of that. 2020's movie slate got spread thin over the last two years and the first "post"-pandemic movies trickling out now (Everything Everywhere All at Once, The Northman) have shown a shocking commitment to weirdness that I can't help but find refreshing these days. Overlooked in its early year, pre-lockdown release, guy Ritchie's return to old school gangster form was one of the few highlights from two years ago. Sharply written, expertly cast and featuring particularly memorable turns by the likes of Matthew McConaughey, Charlie Hunnam, Colin Farrell and Hugh Grant, this hilarious crime comedy deftly holds its own against Ritchie's crime-ridden oeuvre and shows us that he has a few tricks left up his sleeve as a creative force.