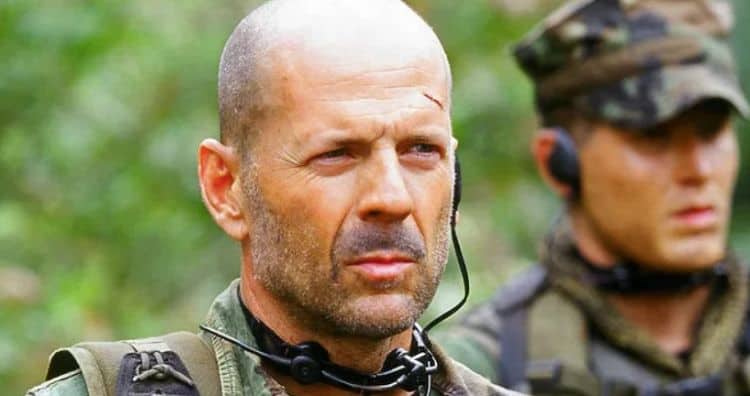 It goes without saying that actors and movie studios have always had a very close relationship. As with any other relationship, though, actors and studios don't always see eye to eye. While this sometimes simply results in both parties deciding not to work together, sometimes things escalate much further. Over the years, there have been quite a few instances of actors deciding to sue movie studios, and some of these situations have become a major part of entertainment history. Although going up against a major studio is a challenge, even for the wealthiest of actors, these stars refused to back down. Let's talk about five actors who seriously sued movie studios.
1. Robin Williams vs. Gold Circle Films
Over the course of his career, Robin Williams became one of the most beloved actors of his generation. His ability to make people laugh while also making them think is one of the things that made him so special. Despite having a very successful career, however, Robin did not always feel that he was treated fairly. In 2008, he filed a lawsuit against Gold Circle Films because he alleged that the studio had reneged on a deal for a movie titled A Couple of Dicks which was never released. Williams claimed that he and Gold Circle Films had a 'pay or play' deal worth $6 million which means that the studio agreed to pay him even if the project was never released. Gold Circle Films denied that any such deal was ever made, and the lawsuit was ultimately dismissed.
2. Scarlett Johansson vs. Disney
Scarlett Johansson's lawsuit against Disney made headlines everywhere when it was filed in 2021. Johannson filed the lawsuit on the grounds that Disney breached its contract with her when it released the film Black Widow on the Disney + streaming services in addition to releasing the film in theaters. According to an article from CNBC, "Johansson claims her agreement with Disney's Marvel Entertainment guaranteed an exclusive theatrical release for her solo film, and her salary was based, in large part, on the box-office performance." Since Scarlett Johansson is the highest-paid actress in Hollywood, some felt that she was being petty by suing Disney. Others, however, were happy to see her standing up for herself against a giant corporation.
The lawsuit was eventually settled in the fall of 2021. The Hollywood Reporter shared a statement from Johansson after the settlement saying, "I am happy to have resolved our differences with Disney. I'm incredibly proud of the work we've done together over the years and have greatly enjoyed my creative relationship with the team. I look forward to continuing our collaboration in years to come."
3. Sylvestor Stallone vs. Warner Brothers
Lots of people were shocked in 2017 when Sylvestor Stallone decided to file a lawsuit against Warner Brothers. This particular lawsuit came as a surprise because it was based on something that allegedly happened decades before. According to the lawsuit, Stallone claimed that the studio had fudged the numbers for the 1993 movie Demolition Man in order to make it seem like the film made less money than it really did.
According to The Hollywood Reporter, the lawsuit claimed, "Here, WB decided it just wasn't going to account to Rogue Marble on the Film. WB just sat on the money owed to Rogue Marble for years and told itself, without any justification, that Rogue Marble was not owed any profits. When a representative of Rogue Marble asked for an accounting, WB balked and then sent a bogus letter asserting the Film was $66,926,628 unrecouped. When challenged about this false accounting, it made a double-talk excuse, then prepared an actual profit participation statement for the same reporting period, and sent a check for $2,820,000 because the Film had in fact recouped its deficit." Unfortunately, we weren't able to find any details on how the lawsuit panned out.
4. Bruce Willis vs. Revolution Studios
Being an actor can be a physically demanding job. Sure, there are stunt doubles when necessary, but there are also lots of instances in which actors are part of the scenes. Not long after making the 2003 movie Tears of the Sun, Bruce Willis filed a lawsuit against Revolution Studios claiming that he has been injured while filming a scene for the movie. We weren't able to find any details regarding the outcome of the lawsuit. Interestingly enough, however, the injuries Willis allegedly sustained made their way back into the spotlight in 2022. Some people close to Willis believe that the injuries he got while on set could be responsible for his aphasia diagnosis.
5. Elizabeth Taylor vs. 20th Century Fox
Elizabeth Taylor is arguably one of the most well-known actresses of all time. For that reason, you'd think studios would know better than to mess with her. Apparently, however, they knew no such thing. As a result, Taylor filed a lawsuit against 20th Century Fox on the grounds that they didn't pay her everything she was owed for the movie Cleopatra. The lawsuit was eventually settled out of court.