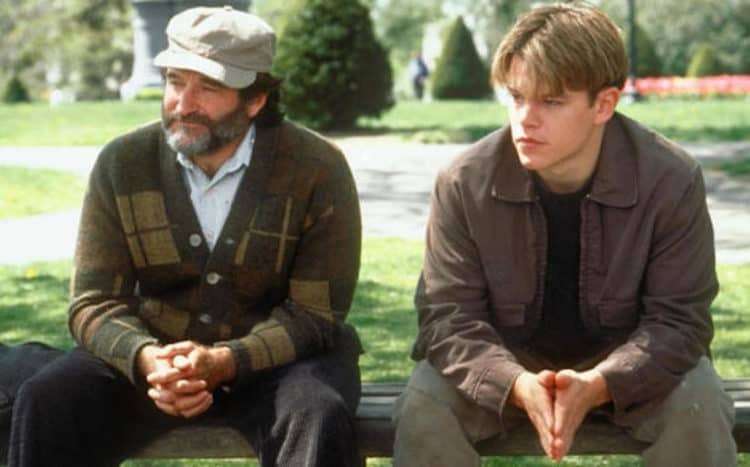 It must be true when people say that comedians are usually the saddest people. This is further justified in the quote by the late comedian, Robin Williams, who said, "I think the saddest people always try their hardest to make people happy because they know what it's like to feel absolutely worthless." It's a sad dose of reality that still holds true up to this day. Williams is easily one of the greatest comedians of his generation. He has starred in numerous films that really made an impact in his audiences' lives. He is a master of his craft, and a gentle soul that might have been too good for this harsh world. His untimely demise is still hard to fully accept. It's a good thing we can always go back to his previous works to appreciate his talent, and have our lives touched by his memorable performances over and over again. Here are five films that are making us miss the famed comedian big-time:
5. Patch Adams
The comedy drama is based on a true story, and follows the life of a man named Hunter "Patch" Adams, portrayed by Williams, who decides to become a medical doctor after surviving a rough patch in life. He is determined to save lives and help the underprivileged by opening a medical clinic for those without insurance The film is filled with humorous and heartwarming moments that Williams does best. The film's message is simple yet profound. Everyone has a right to proper medical treatment. Kindness and compassion can go a long way. This is also evident in the scene where Patch explains that whenever you treat a person and their underlying disease, you already win, no matter the outcome. This makes the film a winner in our books, too!
4. Dead Poets Society
The teen drama has become an American classic. The highly acclaimed film is filled with memorable quotes and inspiring moments that are hard to forget. The story is set in a fictional elite boarding school, and follows the lives of an English teacher, John Keating, portrayed by Williams, who aims to inspire his students by teaching poetry. The film goes beyond the four walls of the school, as it shows viewers how education can go beyond textbooks. It's a fresh take on learning, and one that can be applied to our daily lives. Outlooks vary, and we must not box ourselves into looking at things from just one perspective. The film teaches us to seize the day, in more ways than one.
3. Mrs. Doubtfire
Williams goes incognito in this film, as he disguises as Mrs. Doubtfire, a middle-aged Scottish housekeeper, so that he could work for his ex-wife, and spend more time with his kids. The comedy drama became a box office success, and went on to become the second highest worldwide grossing film of 1993. The character is portrayed flawlessly, as Williams goes into leaps and bounds to conceal is true identity. It's a hilarious movie with enough emotion to tug on viewers' heartstrings. An overall fun film that revolves around the importance of family, and how divorced couples can still be strong pillars for their children through proper co-parenting.
2. Jumanji
The fantasy adventure film has turned into a successful film franchise. The first installment has Williams portraying the colorful role of Alan Parrish, a boy who gets trapped inside a board game called Jumanji, while playing with his friend, Sarah Whittle, portrayed by Laura Bell Bundy (Anger Management). Fast forward to twenty-six years later, and the board game is rediscovered by two young siblings, Judy and Peter Shepherd, portrayed by Kirsten Dunst (Melancholia) and Bradley Pierce (Beauty and the Beast), respectively. The two are able to release a now-adult Alan, and seek the help of a now-adult Sarah, portrayed by Bonnie Hunt (Jerry Maguire), in order to finish the game and reverse all the destruction it has caused. The film is filled with heart stopping twists and turns that makes for a wildly entertaining watch. It's a mix of action adventure, romance, and family drama, with real-life lessons about courage, friendship, and teamwork. The film franchise may have produced more up to date movies filled with the best special effects, but it's still hard to beat the original.
1. Good Will Hunting
The award-winning psychological drama explores mental health, and the importance of having the right support system in life. Williams portrays the role of Dr. Sean Maguire, a court-ordered therapist of Will Hunting, portrayed by Matt Damon (Ford v Ferrari), a troubled math genius and orphan. Dr. Sean works with Will to overcome childhood trauma and reassess his future. The film explores various themes that range from fear, hope, love, friendship, and trust. It's a timeless classic that is able to show vulnerability in men. Something that isn't explored enough in films. The film is also able to capture the importance of powering through past traumas, and not being subject to the perils of victim mentality. As Williams' character in the film says, "Knowledge is good, but only experience gives you wisdom."successful film franchise