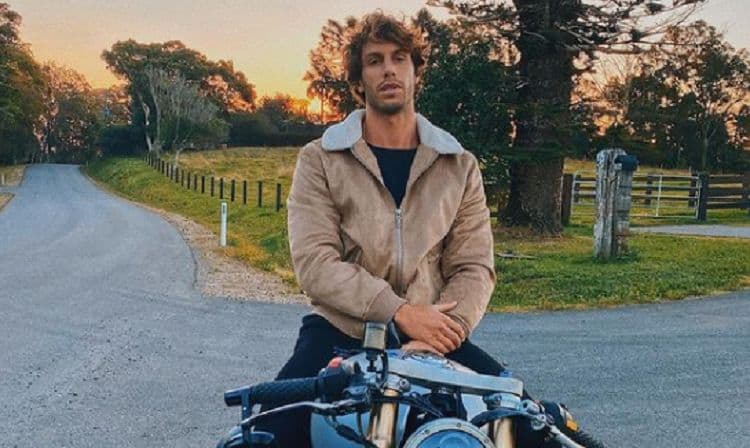 The world is filled with people who will do whatever it takes to get where they want to be in life, and Australia is a place filled with reality stars and influencers. Elias Chigros is an influencer turned reality star turned bigger reality star who is making friends, making a name for himself, and building a brand. He was featured on Love Island and now he is making his debut on the new Netflix series "Byron Baes," on which he will do nothing but live his life while cameras film him and the people that are doing the same thing as him around Byron Bay, Australia. The show premiers on the network on March 9, 2022, for anyone interested.
1. He Was on Love Island
He's a reality star who looked for love on Love Island. The show was one that had many followers, an excited fanbase, and he made a name for himself there. His fans began following quickly along with his journey, and his fame spiraled.
2. He Recently Recovered from COVID
He was diagnosed with COVID around the beginning of 2022, and he recovered nicely. When his isolation period was over, he left home and went straight for the gym where he worked out. The reality star said his energy level did not suffer much while he was sick, so his workout post-covid wasn't a difficult one. To be cautious, however, he did keep his workout a little on the lighter side.
3. He is on Netflix
If you're wondering if you will ever see him again on television, the answer is yes. He's making an appearance on the new Netflix show, Byron Baes, and he's excited about it. This Netflix series follows the lives of those who live in the Byron Bae area of Australia, and it will show how they live, work, and play.
4. He Was Happy With his COVID Weight Loss
There is nothing good about having the flu, being down and out for 3-5 days, and not having any desire to move, to do anything with your body, and to function. However, COVID is less severe than the flu for many – personally speaking – and while you certainly don't have the same energy level you have when you're healthy, you can still function – unlike the flu. The only good thing that comes from either illness is weight loss. He lost 7-8 pounds, which is pretty common.
5. He is a Personal Trainer
When he is not in the market for a new reality show gig, he is training people as a personal trainer. He is someone who takes his job seriously, and he works hard to ensure each of his clients is well-practiced and cared for. He wants to see them succeed.
6. He is In His 30s
He's a man in his early 30s. As of February 2022, he is only 31. While we don't know his precise date of birth, we do know that he is either going to turn 32 this year or he already turned 31 this year, meaning he was born in either 1990 or 1991. He's Australian.
7. Fitness is Important to Him
As a personal trainer, of course, it is important to him. However, it's also important in his everyday life as a person, too. He realizes the value of being fit and healthy, and it's not just so he looks good. He does, however, not waste a chance to show himself on social media wearing nothing but a swimsuit any chance he gets.
8. He is an Influencer
Even before he went onto Love Island to look for love and a reality show title, he was doing well. He had more than 100k followers on the gram then, and he also had a job working as an influencer. He was already doing paid campaigns and working with sponsored posts, and he was doing well for himself.
9. He's Grown
Following his foray into the world of reality television, he's made some new friends on the internet. He's added nearly 17k followers to his name, and now he boasts more than 117k followers online. He does this by sharing his photos, his fit body, and his personal life with his followers.
10. He's a Private man
Perhaps this sounds like an oxymoron considering he is a reality star several times over, but he doesn't share a lot of his personal life with the world. If you assume you will learn a lot about him based on his social media posts, you'd be mistaken.