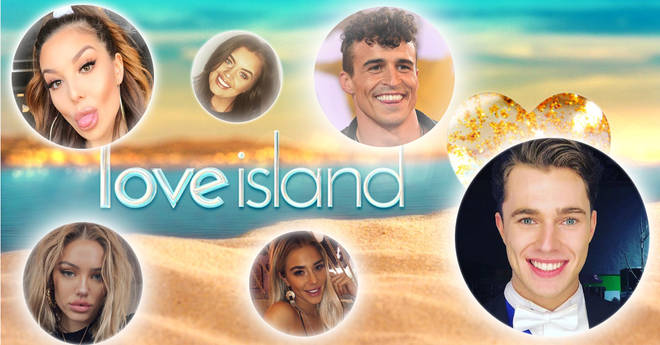 The idea of the UK's dating show, Love Island, is pretty simple, and maybe that's why some folks would like to see it make its way across the pond to America. If you're already rolling your eyes and wondering why this should be a thing you ought to know by now that reality TV is THE big thing in the US and as a result anything that has to do with reality in this manner is bound to attract some notice. You might also think that the US has enough shows that are about dating or finding love or playing to win some prize at the end, but again, more is more in this day and age and less isn't something that a lot of people are willing to contemplate unless it's less of something that could become potentially harmful to those involved. Of course that doesn't stop a lot of viewers from wanting to see various programs either but that's a whole new ball of wax to squawk about. In bringing Love Island, or at least the idea of it, to the US it would bring another show that could possibly be a contender for the reality series that are already in effect.
You might want to argue that the US has had shows like this in the past and that they've proven to be entertaining for a while before they were allowed to really dig themselves a hole and stay in it while viewers moved on. Temptation Island was after all a show that was somewhat like this, but the difference is there was no prize at the end. There was simply the satisfaction or crushing despair that was left after it was determined that a couple could really stay together on an island full of single people, or if their relationship was doomed to fail. The ratings were so poor that the show didn't last long and was kind of over and done with by the time it tried to make a comeback only to be knocked to the ground again in rude fashion. Maybe if the US was to bring a dating show that had an actual point to it other than showing a great deal of drama for no better purpose than to allow people to cluck their tongues in displeasure or disappointment it might go over a little better. After all, a monetary prize does make it necessary for people to work together in various situations, meaning that things tend to get a little more exciting and a little less dramatic at times as the contestants will now and again do whatever it takes to make it to the end so that they can collect a prize. Plus, the hope would be that this would actually show their real character and not be a giant fake-out like Temptation Island was.
Just thinking about it from the outset this seems like an idea that some people could take or leave without really feeling one way or the other about it. But overall it does seem as though some folks would love to welcome another reality show into the mix if only to keep things interesting and possibly a little more dynamic since new shows bring new ideas. Haley Phillippi of the Daily American brings to mind a good point as to why these shows are so popular and it's largely because they make people feel as though they're in the loop somehow, that society of people that enjoy reality shows because it allows them to feel as though they're up on what's hip, trendy, and in style. The rest of us might stand and stare at these folks for moments at a time wondering just what they're thinking and why, but life keeps moving on and we accept the fact that reality TV is still here after all this time and likely isn't going anywhere for a while yet.
Bringing Love Island to the US might make sense from a business standpoint since it would be a gentler and more reasonable show when it comes to romance and competition. Americans have seen fit to separate the two for a while now and it doesn't seem to be panning out with some shows, so maybe it's worth a try to bring something new to the table. There's no telling really how much would be involved in actually gaining the permission to do this since it's not exactly as though a network could say "We want this" and just take it over. But the process, no matter how long it might be, will definitely be broadcast if it ever happens since people will want to know and they'll want to prepare for the coming of another reality show. Love Island might actually be a big hit in the US if it was handled properly.