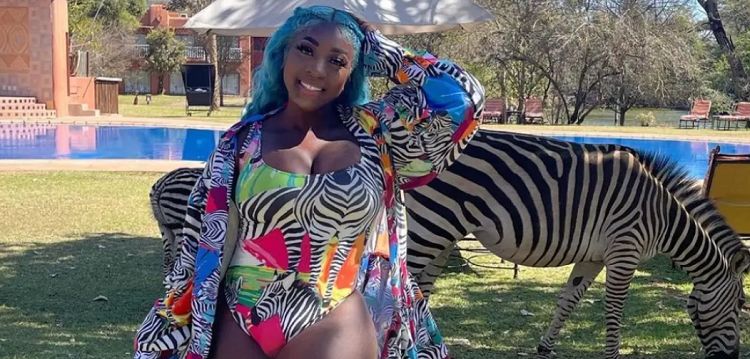 Grace LaToya Hamilton is the kind of woman who has no time to play. She's busy making a name for herself as one of the most famous dancehall recording artists, and she's doing just that. She's got a lot going on in her life, but she's found the time to try reality television, to make a stance, and to fight for what she believes in. She's a woman on a mission, and she is not afraid to stop and make sure people know exactly how she feels and what she wants. Here is everything you did not know about the star.
1. She's an 80s Girl
Grace LaToya Hamilton is a girl born in the 80s. Or, as we like to refer to it, the greatest decade in which to grow up. She was born on August 6, 1982. She spent her childhood in church, performing with the choir and even taking part in her local music festivals for many years. She's got the medals from childhood to show off her talent and her ability to sing and perform.
2. She Has a Nickname
Having a nickname is fun, but hers is probably a little more fun. Perhaps calling it a nickname is a stretch, since no one calls her this to her face. Rather, they call her this as a whole. She's often referred to as the Queen of Dancehall. It's like calling Michael Jackson the King of Pop. No one called Michael Jackson on the phone and said, "Hey, King of Pop, what are you up to this weekend?" but they did call him the King of Pop, much like they call Grace LaToya Hamilton the Queen of Dancehall. It's a well-earned nickname.
3. She is from Jamaica
Hamilton was born and raised in Jamaica, though she did not spend her entire life there. She was born in Spanish Town, which is located in St. Catherine, Jamaica. She spent much of her childhood growing up here, but she lived for a time with her grandparents. The caveat is that her grandparents did not live down the street. Her grandparents lived in London, England. She spent some time there living in a place called Finsbury Park, London, before she came home to Jamaica.
4. She Lost Her Father
Her childhood was tragic in that she lost her father when she was only 9. She was all but a baby at the time, and the loss of a parent is a devastating and horrible moment in any child's life. No child should ever say goodbye to their parent when they are still growing up and in need of their mother and father to guide them in life.
5. She Had a Different Dream
Believe it or not, Hamilton did not grow up and dream of being a performer or a singer. Even when she sang in church and when she performed at local talent shows, she had a dream of her own that had nothing to do with performing. Her dream was to become an accountant. Thankfully, she followed her heart and became a performer.
6. She Studied the Arts
After deciding that accounting might not be her dream after all, she decided to enroll in classes that allowed her to study the arts. She enrolled in the Edna Manley College of the Visual and Performing Arts. It was here that she was able to learn what she did not know, refine her talents, and focus on her new dream.
7. She is a Reality Star
It was season six of "Love and Hip Hop: Atlanta," when the Queen of Dancehall made a guest appearance on the show. She was there for a moment, just to perform, and she had no idea at that point that she would be asked to come back in season seven as a regular part of the cast. She did, and she's become even more famous since.
8. She Was Engaged
Hamilton dated a man from 2006 until 2016. In the ten years, she and Nicholas Lall were together, they got engaged. They got engaged in 2009. However, the couple never planned their wedding, never made it down the aisle, and called things off despite all the years, the history, and even their kids, after ten years together.
9. She is a Mom
She's a mom, and she's proud of her role as a mother. Her first child is her only son. His name is Nicholas Jr., and he was born in the summer of 2007. Her second child is her only daughter. Her name is Nicholatoy, and she was born in January of 2011. She is proud of her kids, and she is proud to be their mother.
10. She's Dating Again
After a failed decade-long relationship, it's not uncommon for a man or a woman to put off dating for some time. Hamilton did not date right away, but she did meet a man on the set of LHHA, and she began dating him in 2020. They are still, reportedly, going strong. His name is Justin Budd, and they have been together for approximately one year now.
Tell us what's wrong with this post? How could we improve it? :)
Let us improve this post!