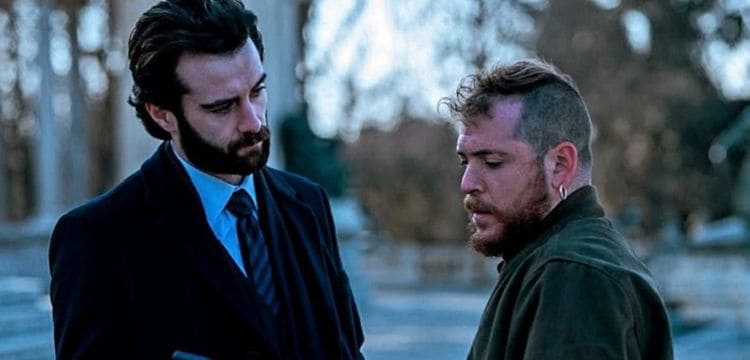 Cillian O'Sullivan has always dreamed of having a successful career as an actor, and he's proud to be able to say that he's accomplished his dream. The talented Irish actor has been working on-screen for the last 15 years. Recently, however, things have really started to take off for him. He has a role in the new Netflix series In From the Cold, and it has allowed him to share his skills with people all over the world. Cillian's versatility and dedication to his craft have allowed him to access some great opportunities, and there's a very good chance that even more doors will be opening for him in the future. Here are 10 things you didn't know about Cillian O'Sullivan.
1. He Was Born In The United States
Ireland is the country that is most commonly associated with Cillian. What many people don't realize, however, is that he was actually born in New York. He lived in the United States for the first several years of his life before relocating to Ireland when he was about nine years old.
2. He's Dealt With Anxiety
Although Cillian has had lots of great things happen in his career, he has also had to deal with some trying times. One of those times has been the COVID-19 pandemic. When the virus began spreading rapidly in 2020, countries all over the world went on lockdown, and productions across the entertainment industry were put on hold. During this time, Cillian began to experience anxiety but it's something he has since overcome.
3. He Has Theater Experience
Cillian has built up a pretty solid on-screen resume over the last few years, but that isn't the only acting experience he has. Cillian fell in love with acting at a very early age and he got his start on the stage. Although the screen is now his primary focus, he will always have lots for the theater world.
4. He Loves Boxing
Boxing has been an important part of Cillian's life for many years, and he certainly isn't someone you want to mess with. Cillian told Mr. Feel Good, "I remember my first time in an amateur gym, getting rocked by a guy half my size. He caught me with a left hook, everything was black, and I was hooked. Then I kept coming back, and getting battered, until the batterings weren't so one-sided anymore."
5. He's Passionate About Human Rights
There are lots of people in the public eye who have chosen to remain silent when it comes to important issues. Cillian, however, isn't one of them. Cillian is serious about using his platform as a way to bring attention to the things that are important to him. Among those things is the fight to end racism.
6. Family Is Important to Him
Even though we don't have many details about Cillian's life outside of his career, we do know that family has always been one of his top priorities. He appears to have close relationships with his loved ones and he looks forward to spending as much time with them as he can.
7. He's Excited About Breaking Into the American Entertainment Industry
Ireland will always have a special place in Cillian's heart, but he eventually realized that it wasn't the best place for him to grow his acting career. While talking to the Irish Examiner, Cillian said, "I knew that there would be more career opportunities here. I just had heard about the sheer number of auditions that actors get in America, in comparison to Ireland, and maybe even England".
8. He's A Dog Dad
From what we can tell, Cillian is single and doesn't have any children. Still, though, he has found the perfect path to fatherhood. Cillian is a dedicated pet parent and his fur baby has become the star of his Instagram account. Maybe one day he'll even make a separate account for his dog.
9. He Likes His Privacy
There are plenty of people in the entertainment industry who love being in the spotlight every chance they get and don't mind letting the public in on their personal lives. That doesn't seem to be Cillian's style, however. So far, he has chosen to stay very private and keep all of the attention on his work as an actor.
10. He's Struggled with Insecurity
From the outside looking in, many people probably think that confidence is something that comes very easy to Cillian, but that isn't really the case. He battled with insecurities for many years – especially when he was a teenager. It has taken him lots of time and patience to reach the level of confidence he's at today.
Tell us what's wrong with this post? How could we improve it? :)
Let us improve this post!