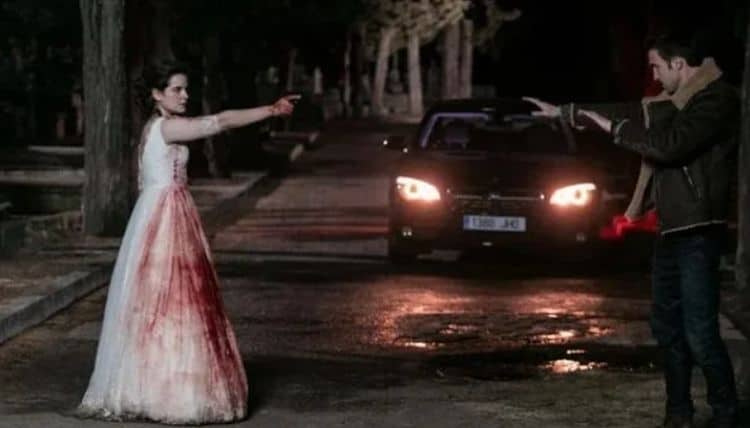 Now that Netflix has announced a release date for its anticipated release of the new show "In From the Cold," everyone is clamoring to learn more. In an effort to expand viewership to a more worldwide basis, the streaming service has been doing what it can to make sure shows apply to and appeal to people across the globe. This show is heavy on the Russian influence, and it's got people talking across the globe. The entire show focuses on the character of Jenny, who is described as "A bioengineered Russian Agent" who has no desire to be part of the Russian spy game any longer. She puts the past in the past, she takes off for America, and she goes about living a normal life in a new area. Of course, she's got all the time in the world to go ahead and make a life for herself in America that is successful enough she has a daughter and a happy life – that is until she and her daughter decide a trip to Europe would be fun. Her life catches up to her when she gets there, and things spiral out of control. She's got a lot of secrets that no one knows about her, and she's not trying to have people find out about her secrets. Now that the plot is out, people want to know more about the cast, so here we are: Here are the eight characters that appear in all 8 episodes in the main role status.
Margarita Levieva
She plays the role of Jenny, and she does it with vigor. She's a Russian actress who began training in the art of gymnastics when she was still a toddler. She was involved in competitive gymnastics until she was in her teens. She has a twin brother, she attended college in NYC, and she was in the fashion business for a time.
Cillian O'Sullivan
The role he plays of Chauncey is putting his name on the map, but he's not a new actor. The handsome actor has been in a little bit of everything from "The Blacklist," to "Vikings," and many projects in between. He's not as well-known as some of the other cast members on the show, but that won't last much longer.
Lydia Fleming
Her role as Becca is a pivotal role. Fleming has worked long and hard on her career, and she takes it very seriously. This is a role that might just bring her to a new level of fame in her line of work, and she's taking the role seriously. She brings her "A" game to every new episode.
Charles Brice
You can see him taking on the role of Chris in this hot new show, and everyone thinks this show is going to be huge. Brice is an actor who has done some big work in the business, but much of his work has been behind the scenes. He's a stuntman, and he's performed stunts on shows such as "The Blacklist," "Chicago Fire," and even "Homeland". He's has a BFA in acting, and he's killing it.
Alyona Khmelnitskaya
With a character whose name is Svetlana Petrova, it's easy to assume the lovely actress is either playing the role of a beautiful supermodel or a total killer who belongs to some sort of mob or mafia. We'd be fine with either. The actress herself, however, is as Russian as her character's name implies. She is well-known for her work in projects such s "Mirazh," and she's been in the business since the early 90s.
Stasya Miloslavskaya
She's playing a woman by the name of Anya. Born and raised in Moscow, she's been training for a life as an actress since she was a child. She trained at the Rampa Children's Theatre, and she attended music school. She plays piano. She also attended the Moscow Art Theatre School, where she graduated. She's always known this is what she'd do with her life, and it's evident by her training.
Lola Mae Loughran
Maddie Davis is her character, and it's a good one. Everyone recognizes Lola Mae from her stellar role in "The Five," but do you remember her from "A Mother's Son," and the other projects she's worked on? She's an actress with range, and we have a feeling she's bringing it with this character.
Amanda Bright
She plays Ladonna Davis, and we can expect to see her make this character memorable, amazing, and beyond anything we expected from her. Bright is an actress who is good at that, and she's proved it time and time again. Fans loved her in "Coronation Street," and "Doctors," and it's because she has a knack for making each character so deep and so relatable at the same time.