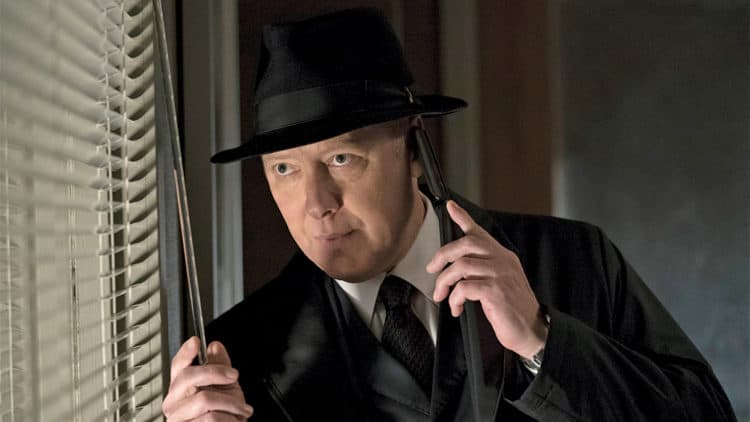 The Blacklist is not short of heartbreaking moments starting from character deaths, unexpected sobs in between, and the ending of once blissful relationships. Cast members struggle with keeping secrets, betrayals, tragic moments as they protect the people they care about. The death of a loved character is not inevitable either, as they endure endless suffering. The Blacklist is full of turns and twists. White Collar will offer you captivating and exciting TV shows and movies. Get to meet geniuses, art thieves, law enforcement, cons, crime, drama, mastermind, and FBI. Neal Caffrey is one of the most famous conmen in film and television history. It entails a con artist Neal Caffrey and an FBI agent Peter Burke. Neal acts as a criminal informant to the Bureau with high-end art in forgeries. Blacklist and White Collar have similarities that make them a better watch.
Criminal Minds
Both bring the right idea about how to make good use of their criminal mastery when necessary.
The Blacklist
FBI department has started the investigation. Some federal agents come together for psychological studies into the mindset of the most wanted people in the country. They hope to get insider information on where, how, and when they want to strike next. The criminals understand the ability of the FBI's Behavioral Analysis Unit, making it a challenging task for them. So, the FBI hasn't reached the level of specialized criminal like The Blacklist's Red Reddington to catch the bad guys.
White Collar
FBI works with white-collar criminals who have agreed to help them catch the other white-collar criminals. Their working with Neal is in secrets since they don't want it to be known that they're FBI and a criminal is helping them. He uses his expertise in the art to become a counterfeiter, conman, and securities thief who even plays FBI people. The show focuses on genuine life relationships between the criminals and police because of "It Takes a Thief." In both movies, there exist a great team helping the two main guys. It happens between Neal (White Collar) and Burke, though reflected slightly with Lizzy and Red.
The Main Focus is the Pursuit of Justice
The main agenda of the two movies is to serve justice. Indeed, the FBI agents in White Collar show are like many cool cops who do the right thing. They are motivated by helping others, especially the vulnerable in the hands of criminals. No racism is seen in the show or criminal intimidation. And the show focuses on how far the FBI can go in pursuit of public justice. All this happens with a lot of love and fairness. If you follow Blacklist on Liz's dream sequence, you will learn how the present day is represented by the episode that goes to great lengths to spell out Dr. Covington's actions. She promised to do all she can to help pursue justice, even if it means greater good with less legality.
Use of Non-Agents to Get Criminals
Using non-agents by the police to achieve constitutional rights has become common even in the real world. And for these movies, there is a collaboration between authorities and criminals. Also, the cons in the show take part in unlawful activities that go unquestioned. These pieces not only happen in television but reflect how seeking justice is done. Although the FBI manages to bring to books the law-breakers, they, at some point, break the law by using criminals. The criminals in the real world are the police and armed forces. Both shows present illegal and unconstitutional spying done by the police and other such services, which the NSA routinely conducts in a positive light.
Each Episode Has a Criminal of the Week
Some greedy, ruthless, and influential people command the obedient individuals against Red in Blacklist. But the individuals who are bloody are inevitably defeated when Red opts to speak to the FBI. He then helps the FBI as he engages the Bureau as an operative spy. Peter Burke is impatient about clearing his jail term, so he escapes from prison. He is unlucky as Caffrey catches him and proposes a deal. Burke agrees to help Caffrey get hold of dangerous white-collar criminals. Burke will work with the FBI as part of a work-release program. It doesn't take long before Burke agrees, and that begins their testy and unconventional relationship.
Both Have Tragic Ending
As Blacklist comes to an end, Liz's death marks a tragic end. It's a story that began on a high note showing the talented FBI agent. When Reddington showed up, he turned her life around, making her fight to discover their connection and why he chose her. Digging about their ties has been Liz's part which she didn't get to find the answers to. We still don't know who Reddington is since Keen died, leaving her daughter Agnes, and without answering who Reddington was to Liz. White Collar might have a new twist to confirm if Neal is dead. Peter managed to take down Keller while he was running away with stolen money. He shot him in the head while at the same time shooting Neal in the chest. Neal was wheeled to the hospital by paramedics. Later on, the doctors broke the bad news that Neal was dead. It's supposed to be the end of White Collar. But is Neal Caffrey dead?
Awards and Nominations Given
In 2018, The Blacklist received one major award. White Collar has bagged eleven nominations. If you love Season-long Series that are enjoyable, Blacklist and White Collar will give you exactly that. They have a Similarly Fun Tone that will make you watch to the end. The series takes you to the underground world and what it takes to serve justice. The shows focus on interesting dynamics, actors, characters, and moments that leave you puzzled by their mysteries. It will keep you guessing each time, giving you a new plot twist and turns that make up for compulsive viewing. The Blacklist and White Collar become part of a growing list of filming that provides entertainment as it helps you see how various agencies work in the pursuit of justice.
Tell us what's wrong with this post? How could we improve it? :)
Let us improve this post!