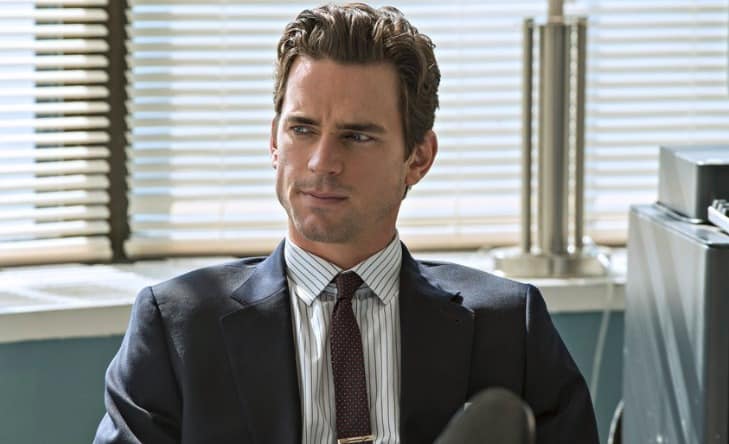 When an ex-con escapes from prison and is brought back by the same agent that captured him in the first place he convinces the agent that he can help him finger other white collar criminals as a type of work-release program. White Collar was one of the many shows that people tended to wait for when it was time for a new episode to come out and sat with baited breath each and every time something new was about to happen. For the most part the cast seems to have gone on their own ways to success after the ending of the show, which many people didn't want to see, but was inevitable. Often a show's arc can only go so far and once the main points are made it's time to move on or change something drastically and hope that the audience will buy into it and continue to watch. Otherwise it's time to move on.
Let's see what happened to the cast.
Marsha Thomason
Marsha has gone on without hesitation to other shows and to movies following the ending of the show. In fact if asked it seems as though she would remember the program fondly but definitely be thankful that her career is so well-established that the ending of White Collar wasn't the ending of her time in the spotlight. She's been in a large number of projects that have put her front and center as one of the main characters and it's easy to see that she's made the kind of reputation that some actors only dream about.
Hilarie went on to do a great deal after White Collar and while it seems as though she's had a few breaks in-between it's fair to say that she's kept steadily busy without too much downtime. Her projects have included mostly TV roles since the show but she has managed to snag roles in a couple of movies here and there.
Willie Garson
Willie Garson is that guy you want as a best friend because he seems so increasingly loyal and would be someone that you could count on completely. His career hasn't slowed down at all since White Collar and in fact he's been seen in many a show and film since then. There seems to always be room for the little mousy guy in a lot of projects since he can fit in to almost any scene.
At one point and time Tiffani was the heartthrob of many a young man when she was in Saved by the Bell, and even as she got a little older her sex appeal was still evident. Then she kind of seemed to fade off for a bit up until she came to White Collar, where she was just as hot but in a much different way this time. As she grew up she became a mom and the whole dynamic of who she was just changed, definitely in a good way though.
Tim DeKay
Tim DeKay hasn't been lax at all since the ending of the show as he's been on the scene and making things happen for his career with movies and TV roles that have managed to keep him in the loop and his career in a place where it's stable as can be as he continues to push forward. In some ways you could almost feel sorry for his character in the show, but at the same time it was kind of important to pay attention to Neal instead, as he was the charmer and kind of just went with whatever flow he had to in order to stay ahead.
Matt Bomer
Matt Bomer is just a charmer without the need to say so. He's got such charisma and dashing good looks that casting him as the part of the dreamboat, the rogue, or pretty much anything else that might call for a handsome male would be right up his alley. As Neal he was perfect since he exemplified the dashing criminal that was so extremely smart that he could actually help an FBI agent catch other crooks. But if you'll remember he played a not-so-bright individual in American Horror Story: Freaks, and even came back for Hotel. He's made his rounds of Hollywood so far and is still far from done, as he has plenty of charm left to use and acting talent that people would be foolish not to utilize.
The cast of White Collar made the show come together as it had a great story but needed people that could pull it off. If not for Bomer, DeKay, and everyone else it would have likely fallen quite flat since the idea that just anyone can play a part isn't entirely wrong, but it's also the downfall of many a production if the person chosen can't handle the character.