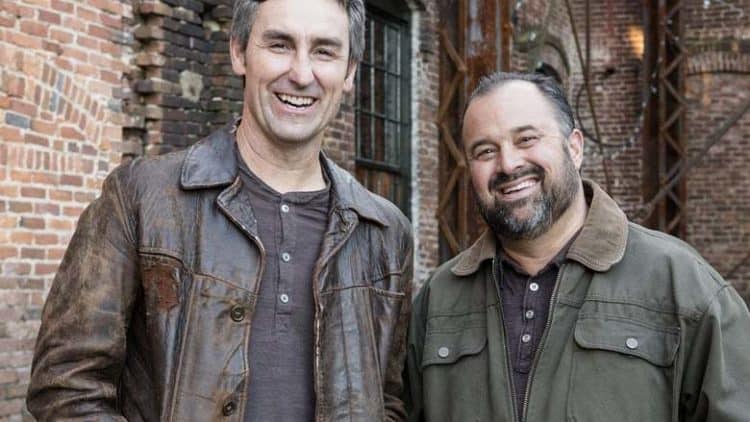 We've all heard the saying "one man's trash is another man's treasure", but no one puts that idea into practice quite like the cast of American Pickers. For more than a decade, the show has invited viewers into the world of antiques and collectible items. During each season, Mike Wolfe and Frank Fritz (Frank left the show in 2021) travel around the United States looking for items that they can pick (buy) and resell. Throughout their journey, they have come across some very interesting pieces and some of them are completely unforgettable. Continue reading to see our list of the five best finds from the sixth season of American Pickers.
5. Samurai Artifact
One of the coolest things about American Pickers is that you never know what kind of items Mike and Frank are going to come across. In fact, they have no idea what they're going to find either. That's one of the things that makes the show so exciting. During the last episode of season six, Frank found a samurai artifact and he wasn't sure how valuable it would be. Although samurais have not technically existed for centuries, they continue to be popular figures for those who are interested in Japanese culture. Plus, since zombies originated in Japan, it is somewhat rare to find authentic zombie artifacts in the United States. At the end of the episode, however, he was able to get the item appraised.
4. 1950s Zombie
No matter what kind of things you're into, there's a good chance you'll eventually find something you're interested in when watching American Pickers. All of the science fiction lovers out there were probably very excited when Mike and Frank found a piece of zombie memorabilia from the 1950s. While it's true that Mike and Frank have found things that were made way before the 1950s, there was just something about this item that they were drawn to. This isn't too surprising considering that zombies have been a point of interest for many years. From movies to TV shows, zombies remain among the most popular figures in science fiction. Heck, even if you aren't particularly interested in zombies, you've probably spent at least five minutes thinking about what you'd be willing to do in order to survive a zombie apocalypse.
3. Art Deco Fan
The term art deco is used to refer to a style of art and architecture that was popularized in France not long before the start of the first World War. art deco style went on to inspire all sorts of things from fashion to household items. In fact, you've probably seen something made in this style without even realizing that it was considered art deco. For example, the Chrysler Building and the Empire State Building are both art deco buildings. Although it's been more than a century since this style was introduced, items from this era continue to be highly sought after. Needless to say, when Mike and Frank found an Art Deco fan it was pretty exciting – especially because this item was particularly rare. While it's true that art deco fans are still being made today, nothing quite compares to an original.
2. 1937 Knucklehead Harley Davidson
The first episode of season six of American Pickers got off to a great start, and that's largely thanks to the 1937 Knucklehead Harley Davidson that Mike and Frank found. The bike was found in Georgia at the home of a longtime collector who had a house full of very cool items. Although the frame had been stripped, the original motor was still intact. This was extremely valuable and Mike knew that he needed to jump on the opportunity as quickly as possible. Mike ends up paying $4,000 for the frame and the motor and he planned to sell for about $7,500. This meant that Mike would be able to make a pretty good profit and the original owner also made it out nicely as well.
1. Spaceship Clock
There are lots of clocks out there that most people wouldn't even take a second look at. On the other hand, there are also many clocks that are considered works of art. During episode seven, Mike and Frank came across a spaceship-themed clock from the atomic era. The atomic era is the time period after the first nuclear weapon was detonated during World War II. Even though the clock wasn't in the best shape, it's still a very cool item. Unfortunately, though, the clock still hasn't found a permanent owner and it is currently for sale on a website called Worthpoint.