Netflix's Emily in Paris garnered quite the attention from audiences. Starring Lily Collins as Emily Cooper, a recent college graduate who embarks on a life-changing journey to Paris, the show has captivated audiences far and wide. It's all thanks to its picturesque backdrop of cobblestone streets and impeccable fashion. Among the brilliant cast, one name tends to surface quite frequently — Alfie. If fans wonder who Alfie is and his role in the story, this article will spill all the tea.
Created by Darren Star, the mastermind behind Sex and the City, the show follows the journey of Emily Cooper as she navigates French waters. With cultural clashes and the challenges of her new life, Cooper juggles friendships, relationships, and her career. Emily in Paris first came out in 2020 and has since released three seasons with 30 episodes to its name.
Who Is Alfie, Exactly?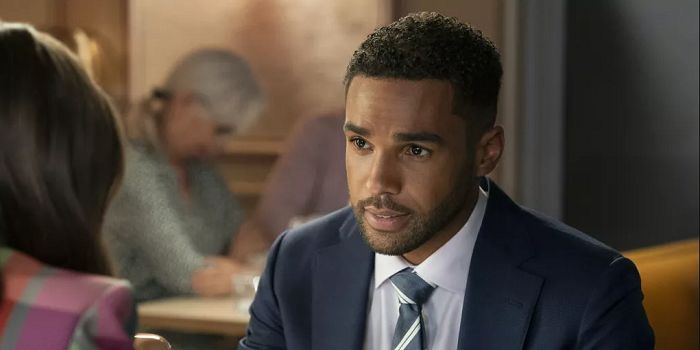 Alfred, or Alfie for short, grew up one of four siblings in Hampshire, England. He quickly develops a passion for finances and football and eventually learns to find joy in his work-life balance. Being the only single person in his office, Alfie is the perfect candidate to assist his bank's French branch during the transition. However, there's a catch. He needs to attend language class to learn French — a requirement he loathes with the rest of the Paris culture.
Despite practically living in the city of love, Alfie (Lucien Laviscount) refuses to immerse himself in French customs. He instead prefers spending his time in an English-speaking bar where he enjoys a drink or two. 30-year-old Alfie is as charming as one can be, which sometimes tends to tip those around him off. His sarcastic charm and wit put him apart from the rest of the characters in Emily in Paris, who are otherwise putting in quite the effort to call Paris home.
What is His Relationship with Emily?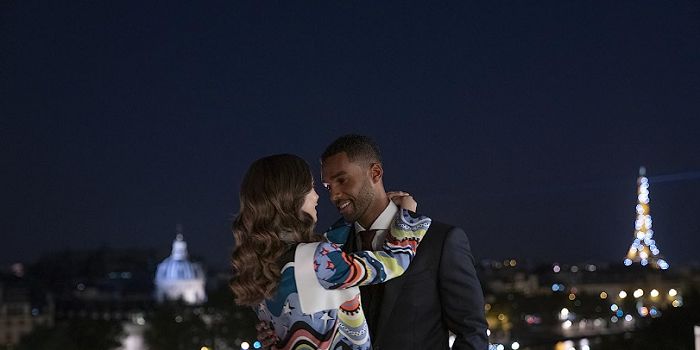 The relationship between the two in Emily in Paris begins with a reluctant partnership during their language class. Partnered up to work together on a project, Emily and Alfie are initially poles apart because of their contradicting opinions and personalities. Given Alfie's casual demeanor, he decides not to take the project seriously. On the other hand, Emily insists on holding meetings to discuss the task, eventually setting the stage for their blossoming relationship.
Given the banker's discontentment with moving to Paris, he makes it abundantly clear that he wants nothing to do with getting to know the place. Emily, however, harbors a romantic view of the city. This leads to back-and-forth banter, with Alfie taking pleasure in teasing her. He often challenges Emily to stop taking everything so seriously and instead incorporate some spontaneity in her life. Towards the end, with Emily's help, Alfie slowly begins to realize that Paris may have something spectacular to offer him after all, should he open himself up to it.
As their platonic friendship slowly begins to deepen into something else, the two begin to date despite knowing their time in Paris is limited. With a ticking clock looming over their heads, their budding relationship is clouded with urgency and uncertainty about the future. Together, they test the waters of love, cultural differences, and the transient nature of their passing time in the city of love.
Alfie Vs. Gabriel: Who's the Better Boyfriend?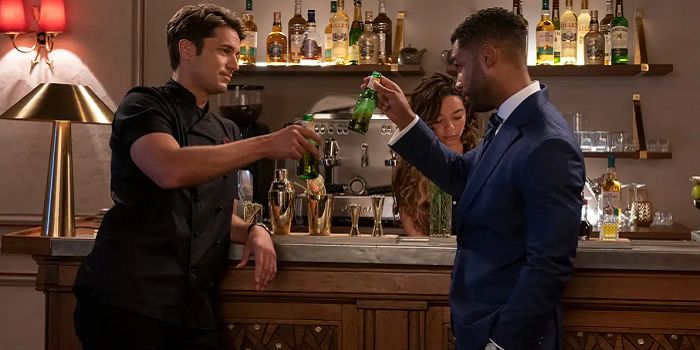 Comparing Alfie and Gabriel, the good-looking restaurant chef played by Lucas Bravo, can get things a little heated among fans. While both have, at one point, been Emily's lovers, it doesn't hurt to make a little comparison. Given his cheeky British charm, Alfie is definitely not everyone's type. His relationship with Emily is unique as he pushes her to become more spontaneous. Gabriel, on the other hand, is everything Emily views Paris as. He's well-aligned with the culture and has a profound appreciation for the beauty of Paris. Emily sees Gabriel as exotic, and their relationship unfolds based on passion and deep romance. However, their relationship has a few hindrances, given his complicated love triangle.
The question of who the better boyfriend is remains highly subjective and open to interpretation of their personalities. However, it's worth noting that Gabriel sometimes seems rather irritated with Emily. He also gaslights Emily when she tries to clear her conscience and get him back together with Camille. He also isn't upfront about what he really wants, and if put up against Alfie, Gabriel would simply not win. With Emily in Paris, all set for a new season, it will be intriguing to see who Emily chooses.