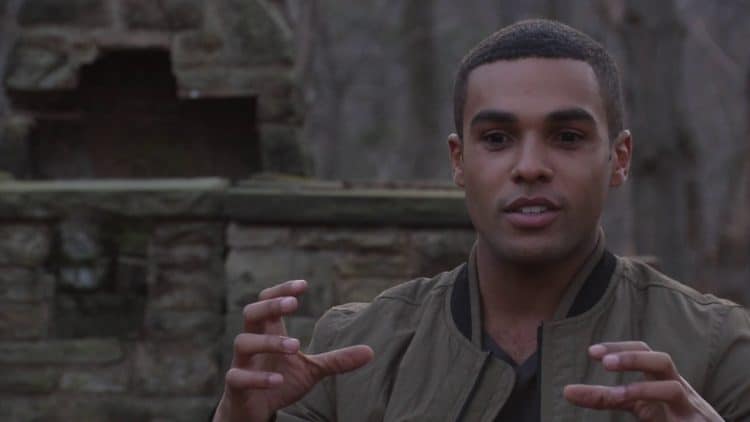 Lucien Laviscount is a British actor who has spent some time as a recording artist as well. Primarily, people will recognize him because of Waterloo Road. However, he has had more than one role both before and after his time as Jonah Kirby on said show. Here are 10 things that you may or may not have known about Lucien Laviscount:
1. Born in Burnley
Laviscount was born in a town called Burnley, which can be found in the ceremonial county of Lancashire. The town started up as a cluster of farming hamlets in the early medieval period but turned into an industrial powerhouse when the Industrial Revolution swept through Europe, with the result that it is still something of a manufacturing center in the region.
2. Grew Up in Ribble Valley
With that said, Laviscourt didn't grow up in Burnley. Instead, he grew up in a place called Ribble Valley, which is a local government district situated in the same ceremonial county. It is interesting to note that the district is a popular place for tourists, seeing as how it is home to significant stretches of unspoiled nature.
3. Is of Afro-Antiguan Descent
Both of Laviscount are of Afro-Antiguan descent. For those who are unfamiliar, Afro-Antiguan refers to the inhabitants of Antigua who are descended from African slaves who were brought over to work on the tobacco, sugarcane, and other cash crop plantations. Technically, the Afro-Antiguan population was emancipated in 1834, but in effect, their prospects remained poor until the mid 20th century, which was when the colonial social structure on the island was phased out.
4. Started Out in Advertising
Before he started getting roles in TV shows, Laviscount got his start in advertising campaigns. To be exact, he was still at the age of 10 when he managed to get a spot in an advertising campaign for Mark & Spence, which is a British retailer that specializes in clothing and home products on top of luxury foods.
5. Very First Role Was on Clocking Off
Laviscount's very first role was on Clocking Off. In short, it was an anthology series of sorts, seeing as how it was focused on the home lives of a collection of factory workers in Manchester. On the whole, Clocking Off was well-received, but it met with a relatively early end because of a lack of writers who could come up with stories good enough to carry what were effectively standalone episodes.
6. Got a Longer Role on Grange Hill
Later, Laviscount managed to get a longer role on a show called Grange Hill. In total, he played a character named Jake Briggs for 13 episodes from 2007 to 2008, which is notable because the show started up in 1978 but managed to continue running until 2008. As such, it wasn't just one of the longest-running children's TV shows but one of the longest-running TV shows ever on British televsion.
7. Managed to Get a Role on Coronation Street
With that said, Grange Hill wasn't the longest-running TV show that Laviscount has ever been one. After all, he played Ben Richardson for 34 episodes on Coronation Street, which is a soap opera that has been running since 1960. It is a very, very lucrative show, so much so that it has played an influential role in the success of its parent network as a whole.
8. Best-Known For Waterloo Road
For a lot of people, Laviscount will be best-known to them because of Waterloo Road, which is a drama that is famous for having a huge cast of characters. In Laviscount's case, his character was a student, which made sense because the show is set in a comprehensive school.
9. Cast For a Supernatural Spinoff
Laviscount was going to be in a Supernatural spinoff called Supernatural: Bloodlines. Unfortunately, that Supernatural spinoff met the same fate as all Supernatural spinoff, which is to say, it never even managed to get off of the ground.
10. Was on Scream Queens
In 2015, Laviscourt was on Scream Queens, which was a Fox comedy horror that lasted for a total of two seasons. In the first season, the show was set in a fictional university where a sorority has come under attack by a serial killer.
Tell us what's wrong with this post? How could we improve it? :)
Let us improve this post!