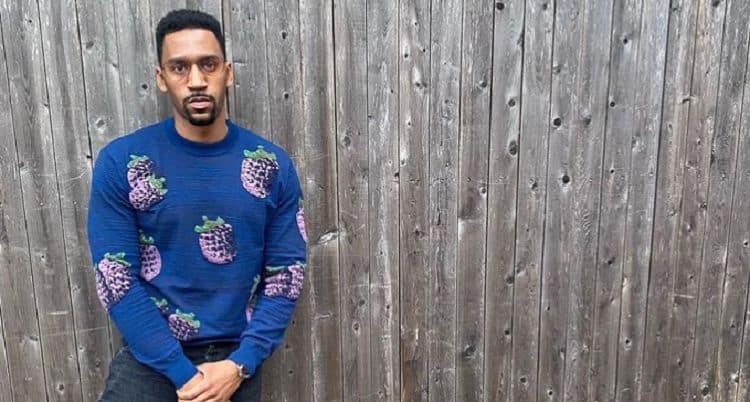 For nearly 10 years, Siddiq Saunderson has been doing his thing in the entertainment industry. However, like lots of other talented actors, his success didn't come overnight. Fortunately, a couple of years ago he got an opportunity that changed his life for the better. He was cast as Dennis 'D-Love' Coles in the Hulu original series Wu-Tang: An American Saga. Although the show is his first major role, you'd never be able to tell by watching him. Dennis carries himself with the poise and confidence of someone who has been a star his whole life. Now in its second season, Siddiq is back on our screens and he's ready to deliver another stellar performance. Keep reading to learn 10 things you didn't know about Siddiq Saunderson.
1. He Is From Brooklyn
Like his character in the Wu-Tang series, Siddiq was born and raised in New York. He is a very proud Brooklyn native and credits the area with making him the person he is. On top of that, being from New York meant that he had easy access to the arts from an early age. When he was younger, he spent a lot of time going to local theater productions.
2. He Studied At Carnegie Mellon
Siddiq is definitely a natural when it comes to acting, but he has also done a lot of work to get himself where he is today. He attended Carnegie Mellon University where he earned a bachelor's of fine arts in acting in 2017. He also studied at Drama Centre London.
3. He Loves Taking Pictures
Did you know that Siddiq is talented behind the camera, too? Taking pictures is one of Siddiq's favorite hobbies and he's a natural at capturing beautiful moments. Now that his schedule has gotten busier, he doesn't have as much time for photography as he'd like, but it's something he's hoping to get back into.
4. Family Is Important To Him
Having a support system is important no matter what you do in life, but that is especially true when working in an industry that comes with lots of ups and downs. Siddiq is fortunate to come from a very close family that has had his back throughout his entire journey.
5. He Is A Singer And Dancer
The world has been introduced to Siddiq as an actor, but in reality he is an all around performer. He also has a great singing voice and he loves to dance. Hopefully one day he will get an opportunity that allows him to combine his passion for all three areas into one role.
6. He Loves Food
It's no secret that we all have to eat to stay alive, but for a lot of people (myself included) food is much more than just a necessity. It is an entire experience that brings people together and is meant to be enjoyed. Siddiq would likely agree with that assessment since he is the kind of person who really enjoys food. While talking to Timeout, he shared a list of some of his favorite restaurants in Brooklyn.
7. He Is Muslim
Siddiq was raised in a Muslim household and his faith has always played a very important role in his life. Even as an adult, Islam continues to be a big part of his life. He told Mr. Feel Good, "Ramadan for me is always a great reset, to cleanse, give thanks to God, and get back to the basics of who we are and what we're really here to do on this earth."
8. He Likes To Draw
The performing arts aren't the only area of the arts that Siddiq enjoys. Apparently, he can also draw pretty well. In May 2020, Siddiq shared a photo of an old sketch he did. That said, it doesn't look like drawing is something he does very often, but it's still another way for him to express his creativity.
9. He Likes To Workout
Keeping himself in great shape is one of Siddiq's top priorities. Even though his schedule can get pretty hectic, he always likes to make time to get his exercise in. While talking to Mr. Feel Good, Siddiq said, "taking care of my body, in turn, helps me take care of my mental state."
10. We'll Probably See Him Get Into Directing
For now, acting is the only area of the entertainment industry Siddiq has been involved in on a professional level, but that probably won't always be the case. At some point, we'll probably see Siddiq step over to the other side of the camera and do some directing.
Tell us what's wrong with this post? How could we improve it? :)
Let us improve this post!