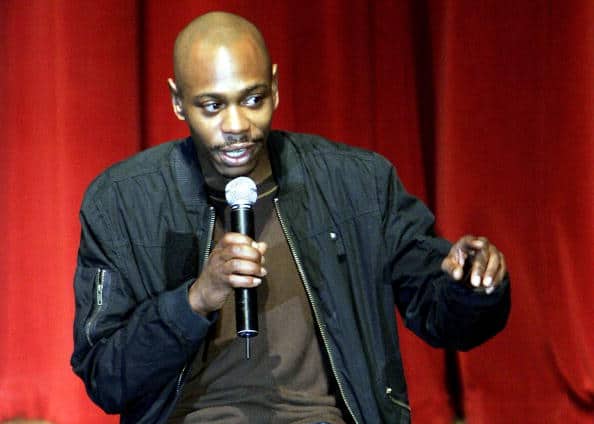 The debates over Islam have hit the mainstream media in a big way. One of the latest concerns is that there is a large amount of stereotyping which has crept into portrayals of everyone in the Middle East, as if all Arabs, all Muslims and all Islamic religions are the same. The truth is that the Middle East is comprised of Arabic people with many different ethnicities and origins. Many Arabic people are of Christian or Jewish or Hindu faith; while many are secular with ties to their cultures, but not necessarily religious.
Islam is also comprised of different sects, schools and forms. So, not all Muslims think alike. Because of the growing fear and misunderstandings, many celebrities have chosen to keep their religious views private. Others have taken on the task of working toward humanistic peace efforts. In some ways, the complexities far outstretch those inherent in the United States and other Western countries.
Here's a look at 20 celebrities you might not know are Muslim:
Amal Clooney
Amal Alamuddin Clooney is known world-wide for her work as a human rights lawyer, activist and author. She is a British barrister with Doughty Street Chambers. However, she is best known for being married to the famous Hollywood actor, George Clooney. She was born in Lebanon, but her family escaped the Lebanese Civil War to settle in Buckinghamshire, England. She was educated at St. Hugh's College, Oxford and New York University School of Law. Her father is of the Druze faith, which is an Islamic offshoot. Her mother is a Muslim of the Sunni sect. She has kept her own religious preferences private, but some reports indicate that she is of the Druze faith which originally developed out of Ismaili Islam, while others identify her as a practicing Muslim.
Cat Stevens
Cat Stevens is the stage name of Steven Demetre Georgiou. He is a British singer, instrumentalist, and songwriter who first became popular in the 1960s as a folk and pop performer. His songs have become hits for not only himself but other artists. His hits include "Peace Train", "Morning Has Broken", Wild World", "Father and Son", and "Moonshadow".
His father was a Greek Cypriot and Greek Orthodox. His mother was Swedish and Baptist. Gerogiou attended St. Joseph Roman Catholic Primary School. He also moved with his mother to Sweden and attended primary school and studied art. They eventually returned to England. He pursued his interest in art and music. He changed his name to Cat Stevens when he began to perform in London pubs and coffee houses. He ultimately created his distinctive pop rock sound, achieving a multi-platinum record which included his hits.
In 1977, Stevens converted to the Islamic faith. He took his new name of Yusuf Islam at that time. He performed a charity concert to benefit UNICEF in 1979, and then stopped performing for almost 30 years. He had consulted with the faithful at his mosque and decided to avoid performing so that it wouldn't interfere with his journey of faith. He used proceeds from his previous career to fund educational and philanthropic Muslim causes in London and around the world.
As Yusuf Islam, he has continued to forge a new path of creating songs which promote peace and understanding of the Arab world. He has been awarded numerous times for his humanitarian efforts on behalf of children and victims of war. He continues his commitments to charitable work, though often criticized by Muslims opposed to his returning to music as his way to communicate his humanitarism.
Everlast
The rapper is of Irish and German ancestry, and converted from Catholicism in 1996 to become Muslim. He's listed on Ranker as one of The Greatest White Rappers of All Time, holding rank #15. Everlast is his stage name. His actual name is Erik Francis Schrody. He's a songwriter and singer, too. He's been the front man for House of Pain and part of the hip-hop group La Coka Nostra. He won a 2000 Grammy with Carlos Santana, the Latin Rock legend. They earned Best Rock Performance by a Duo or Group with "Put Your Lights On". Though he rejects organized forms of religion, he considers himself to be a Muslim, with reservation.
Busta Rhymes
American rapper, record producer and executive Busta Rhymes was born in Brooklyn, New York. His given name is Trevor Tahiem Smith, Jr. His parents are Jamaican immigrants to New York. Rhymes lived for a time in England, and then returned to American to attend and graduate from high school. His musical work has resulted 11 nominations for Grammy Awards. Rhymes is a Muslim who attributes his successes to his grounding in Islam. When interviewed for Hollywood TV, he described his life as focusing on understanding Allah and living his life within Islam.
Casey Kasem
Casey Kasem was born in Detroit, Michigan. His given name was Kemal Amin Kasem. His parents were Lebanese Druze. They were immigrants who worked as grocers after settling in Michigan. Kasem is best known for his voice acting and hosting the American Top 40 radio shows. His voice acting work included performing cartoon voices for Sesame Street, Robin in The Adventures of Batman and Robin and Shaggy in Scooby Doo. Kasem was raised as a Druze; described as a Gnostic Islamic faith. He was also a devout vegan and active supporter of Lebanese and Arab-American political causes. Sadly Kasem is no longer with us.
Janet Jackson
Janet Jackson has been a pop sex symbol for many years. Her five Grammys and sales of more than 160 million records have been a testimony to her popularity. Jackson married Muslim billionaire Wissam Al Mana, her third husband, in 2012. She converted to Islam in 2015. Afterwards, fans noted that her lyrics and stage attire became more subdued. She has lived with her husband in Qatar, but in early 2017 their son Eissa was born, and they separated soon afterwards. She felt at home embracing the Muslim faith, but recently she split with her husband and is now reportedly questioning being Muslim.
Jermaine Jackson
Jermaine Jackson began his entertainment career singing in The Jackson Five with his brothers. He went on to begin his solo work while still singing with the group. He earned accolaides and awards for his vocals and also composed and produced for fellow artists. He spent significant time with worldwide appearances at various venues, in several films, and on reality TV.
Jermaine was raised as a Jehovah's Witness, but in 1989, he toured the Middle East and stayed in Bahrain. While there, a group of children asked him about his religion. They told him about Islam and he was endeared to their simple devotion to their faith. He eventually began studying with Muslim scholars, and ultimately journeyed to Mecca for the pilgrimage of Umrah. He had publicly embraced Islam and become a Muslim.
Iman
Iman, the Somali-America fashion model, entrepreneur and actress professionally known as "Iman," is Muslim. In fact, her stage name quite literally means "faith" in Arabic. She married musician David Bowie in 1992, and remained married to him until he died in 2016.
Iman was named Zara Mohamed Abdulmajid at her birth. Her grandfather encouraged her renaming as Iman. Her mother Marian was a gynecologist and her father Mohamed was a former diplomat and Somali ambassador to Saudi Arabia. Iman spent her early years living with her grandparents, but by the time she was four, she went to Egypt to boarding school. She briefly studied at the University of Nairobi. She speaks Arabic, English, French, Italian, and Somali fluently. She acknowledges the difficulties of working in the fashion world as a devout Muslim.
Dave Chappelle
Dave Chappelle was raised in a family of noted academics. His father was a professor at Antioch College in Ohio, and mother was a professor at Howard University, the University of Maryland and Prince George's Community College. She was also a Unitarian Universalist Minister. His grandfather was a president of Allen University. Within this vibrant household, Chappelle's comedic wit and inspiration grew until he earned a degree in theater arts from Duke Ellington School of the Arts. He as starred in such popular films as The Nutty Professor, Half Baked and Con Air. Chappelle's work as a stand-up comedian has brought him both praise and recognition. Writers have presented critical essays about the racial significance of Chappelle's use of language in his routines. He lives on his 65-acre farm in Ohio. In 1998, he converted to Islam and lives responsibly within it.
Dr. Oz
Dr. Mehmet Cengiz Oz, renowned cardiothoracic surgeon at New York-Presbyterian Hospital, is best known to America as Dr. Oz. His TV series about wellness is quite popular. The Dr. Oz Show has brought him the title of "America's Doctor" in many circles. Born in Turkey, he grew up with Turks both religious and secular.
When interviewed for the PBS show Faces of America Dr. Oz described his struggles while growing up as an American in a home with dual religions. As so often is the case in America, his father and mother did not share the same religious views. While his mother was culturally Turkish, she was not religious. But, his father was decidedly Muslim, coming from the predominantly Muslim area of Turkey. For Dr. Oz, it was difficult to shape his own personal faith in the midst of his father's religious family and his mother's secular family. Living in America, where the majority of Americans seem to support secular Muslims, Dr. Oz found himself drawn toward the spiritual aspects of the faith. His expression of faith has been shaped by a form of Islam which shares the mystical qualities of Sufism.
Ellen Burstyn
Ellen Burstyn has distinguished her acting career with 150 film credits and numerous credits for theater. She is one of the few who have won an Emmy, an Oscar, and a Tony; the "Triple Crown of Acting". Burstyn grew up as a Catholic, and learned that praying to God required an intermediary. She now considers herself to be inconsistent in her religious practices. Her first step toward Islam was reading works of Gurdjieff, and she subsequently met a Sufi teacher. She went to a Sufi camp in the Alps and was introduced to a universal worship ceremony led by Pir Vilayat Kahn.
Kahn gave her the Arabic spiritual name of Hadiya, which means "she who guides". The ceremony embraced the major world religions. From that time forward, she believed she entered "a doorway" which led her "into spirit". She prays regularly to God with gratitude, and particularly is fond of Sufi prayers, and the Persian poets Hafiz and Rumi. She remains open to truths in all faiths, while practicing a combination of Sufi Islam, Hinduism, Buddhism and Christianity.
Zayn Malik
Malik was born in Bradford, England. His full name is Zain Javadd Malik. He is best known for his work with the boy band One Direction. He left the group in 2015 to pursue a solo recording career, signing with RCA Records. His mother is part Irish and when she married Malik's father she converted to the Islamic faith. Malik's father is Pakistani British. His first tattoo was his grandfather Walter's name in Arabic. He can read Arabic and speaks Urdu and English. His career plans include pursuing an academic degree in his first love, which is English and literature.
Snoop Dogg
The popular rapper from Long Beach, California began life as Cordozar Calvin Broadus Jr. His albums have sold more than thirty-five million worldwide. In his early years, he sang and played the piano at Golgotha Trinity Baptist Church. He stated he was a member of the Nation of Islam in 2009, but publicly declined to confirm when he joined the religion. In 2012, he visited Jamaica and returned to announce that he had converted to Rastafarianism, an Afro-centric, Abrahamic religion.
Bernard Hopkins
Bernard Humphrey Hopkins Jr. was the boxing world champion in both Middleweight and Light Heavyweight categories. His nickname was the Executioner because he knocked out his famous ring opponents so often. He grew up in Philadelphia in the Raymond Rosen housing project, and was already mugging people by the time he was thirteen. He committed nine felonies and was committed to Graterford Prison for 18 years at age 17.
He began boxing while he was in prison, and after serving five years he was released from prison. At that time, he planned a new life around boxing so that he wouldn't return to his life of crime. He also converted to the Islamic faith, though he kept his conversion very private. He did not choose a new name because he felt that practicing the faith was more important than simply taking on a new name. He prayed often before he fought, and continued his career because he did not feel that it hindered his devout Muslim faith.
Mike Tyson
The former professional heavyweight boxer is recognized as the undisputed heavyweight world champion. Mike Tyson has held all three major boxing championship belts. Most people remember Tyson's disqualification for biting Evander Holyfield in the ear. Many also remember that he spent prison time after being convicted of rape. But it was his time in prison which resulted in his conversion to Islam. His Muslim name is Malik Abdul Aziz.
He has spoken out against extremists in the faith, interviewing with Howard Stern to assert his belief that "people are responsible for making religion bad", and that religion itself is not bad. In an interview with for Fox 411, he mentioned how grateful he is that he is Muslim, and acknowledges that he needs Allah, whereas Allah doesn't need him. Tyson is a Trump supporter, interestingly. In recent times, he has appeared in the movies Entourage and The Hangover.
Stephen Schwartz
Stephen Suleyman Schwartz is a widely published American author. He is known for his distinguished literary career and for his contributions to labor activism. He was born in Ohio. His father was a Jewish bookseller. His mother was a social worker and Communist Party member. When an infant, Schwartz was baptized in the Presbyterian church. His father became a literary agent in San Francisco and the family moved there when Schwartz was young.
In 1997, Schwartz converted to the Islamic faith, though he had been aligned with Leninist communism until 1984. He has adhered to the Hanafi form of jurisprudence in Sunni Islam, and has written extensively about fundamentalism in Islam and Wahhabism in Islamic doctrine.
Keith Ellison
Keith Maurice Ellison is the first Muslim to serve as a United States Congressman. He has served since 2007. Ellison assumed the office of Deputy Chair of the Democratic National Committee on February 25, 2017. He was raised as a Catholic, growing up in Detroit, Michigan. He graduated from the Jesuit High School and Academy at the University of Detroit and attended Wayne State University, Detroit. While there, he converted to Islam. He believed that the issues of social justice which concerned him were most fully realized and informed in the Islamic faith.
Ryan Harris
In 2016, NFL star Ryan Harris began to play offensive tackle for the Pittsburgh Steelers. He signed the $3.2 million contract in March, and played 39 offensive snaps. In October 2016, he was ruled out for the remaining season after listed as injured reserve due to a shin injury. In March 2017, he retired from his professional career in football. He's a devout Muslim, and converted to Islam after being raised in the Unitarian Universalist church.
His conversion took place when he was an eighth grader and he said that he was drawn to the humility of the faith, which is one of its key principles. Though Harris did not completely fast during Ramadan, he did follow the Islamic teaching which allows the faithful to pay for meals for hungry people instead. Harris supported meals at a homeless shelter to remember how fortunate he was to have food and to be a part of the community.
Larry Johnson
Retired basketball star Larry Demetric Johnson was born in Tyler, Texas. His professional position was power forward. He began his career selected as a Charlotte Hornets member, and then became a member of the New York Knicks. He was educated at Odessa College and eventually earned a B.A. in Social Science Studies from the University of Nevada, Las Vegas. He received numerous awards during his basketball career. He also appeared in film and on television as himself and in various roles rated to basketball.
An iconic moment in Johnson's career occurred when he made the last-second shot during Game 3 of the Eastern Conference Finals of 1999. Bill Walton called the four-point play the "most critical" ever in the history of the NBA. As Johnson was interviewed on the court, he repeated the Islamic phrase "Allahu Akbar" to Jim Gray, NBC broadcaster. Johnson had observed the Ramadan fast during the NBA season. Johnson had converted to the Nation of Islam during his basketball career. After his retirement, he became the Knicks Business Operations Representative.
Omar Sharif
Omar Sharif was born in Alexandria, Egypt into a Syro-Lebanese family. His family was part of the small Melkite Greek Catholic Church. His given name was Michel Dimitri Chalhoub. He was fluent in Arabic, Spanish, Italian, Greek and French and this gave him opportunity to play roles as foreigners. His film career began in Egypt. His talent with languages was evident during his time studying at Victoria College in Cairo, and he earned a degree in physics and mathematics at Cairo University. He studied acting at London's Royal Academy of Dramatic Art. He fell in love with Faten Hamama, the distinguished Egyptian film star, changed his name to Sharif, and the converted to the Islamic faith so that they could marry. They divorced twenty years later.
His most famous films are Lawrence of Arabia, (his first English language film), Doctor Zhivago (he portrayed the title role of Russian physician and poet), and Funny Girl (he fell in love with co-star Barbra Streisand and the Egyptian government banned the film due to her Jewish heritage and his romantic involvement with her). When Sharif died he was buried at El-Sayeda Nafisa cemetery after his Grand Mosque of Mushir Tantawi funeral in Cairo.
Sharif is no longer with us.
Save