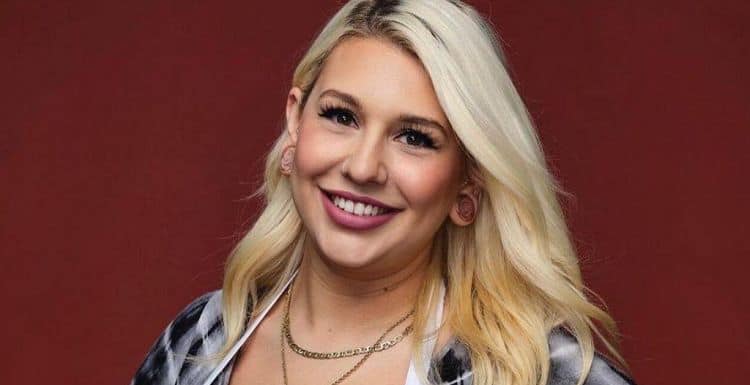 Autumn Moretti probably never thought that her passion for cooking would eventually land her on one of the biggest cooking competition shows in the world, but that's precisely what happened. As a cast member on MasterChef: Legends, Autumn got the opportunity to share her talents with the world while also putting her skills to the test. Her confidence and point in the kitchen have given her the freedom to really get creative, and it didn't take long for her to become a fan favorite. Keep reading to learn 10 things you didn't know about Autumn Moretti.
1. She Got Her Start As A Bartender
Everybody has to start somewhere, and for Autumn, that somewhere was local bars. She was a bartender in the Boston area which was her introduction to working in the food industry. Although her path may not look like other people's, it's worked out nicely for her so far.
2. She's An Ariana Grande Fan
Ariana Grande is arguably one of the biggest pop stars in the world, and Autumn is a huge fan of hers. Autumn even has a highlight section on her Instagram profile dedicated to Ariana. Maybe one day Autumn will get the chance to cook for the talented songstress.
3. She's A Gamer
Autumn has a nerdy side and she isn't afraid to show it. She loves playing video games and lots of her social media activity is centered around gaming. In an Instagram post in 2019, she shared that she's spent more than 350 hours playing her Nintendo Switch. She is an especially big fan of Pokemon.
4. It's Unclear If She's Had Cooking Training
Since Autumn is pretty new to the spotlight, there isn't a lot of information floating around about her. As a result, we aren't sure what inspired her to get into cooking in the first place, or if she's ever gone to culinary school. Based on what we can tell, however, it appears that she is self-taught.
5. She May Be Part Of The LGBTQ+ Community
Autumn appears to be single at the moment, but we don't know anything about her dating history. However, it appears that she may be a member of the LGBTQ+ community. Autumn has the emoji for the gay flag in her Instagram bio. In the summer of 2017, she also posted a photo of herself carrying a gay flag with the caption "I'm Wicked Gay".
6. She Likes To Travel
Just because Autumn loves to play video games doesn't mean that she doesn't like to get out of the house and do other things. She loves exploring and having new experiences and traveling has allowed her to do that. On top of traveling across the United States, she's also been to other countries including Mexico and Japan.
7. She's A Dog Mom
Autumn may not have any children of her own, but she has still found a way to put her mommy muscles to good use. She is a very proud pet parent and her dog is her pride and joy. His dedicated highlight section contains lots of adorable pictures and videos of their time together.
8. She's Fairly Private
There are lots of people who can't resist the allure of being in the spotlight. Once they get a taste of what it's like to get attention from the masses, they'll do anything to keep it including putting all of their business on display. That, however, doesn't appear to be Autumn's style. So far, she has kept her personal life pretty low-key.
9. Some People Think She Was Faking A Boston Accent
As a Boston native, nobody was surprised when they heard Autumn speak with a notable Boston accent. However, as her time on the show continued, her accent seemed to lessen. This caused some viewers to question whether her accent was real to begin with. A Reddit user named adamsrightnut said, "To me, it's pretty obvious that she fakes it. I forgot which ep it was but I think the one where she was making a lobster bisque and mentioned that her family was from Boston, she instantly dialed up her accent to the max. Joe even poked fun at her by doing the accent too. That's the thing about faking an accent, sometimes you just forget or your mouth gets tired because you're not used to it and just slip."
10. Master Chef Is Her Only TV Experience
As far as we know, MasterChef: Legends is Autumn's first and only time doing a TV show, but you'd never be able to tell by watching her. Now that she's gotten her foot in the door in the entertainment industry, it'll be interesting to see if she looks for other opportunities.