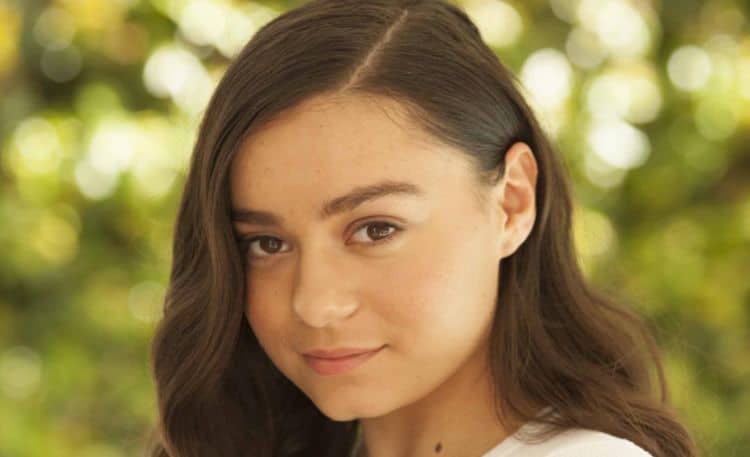 Every once in a while, there's someone who comes out of nowhere and takes the entertainment industry by storm. Recently, actress Nadia Affolter has become one of those people. She got her first major break in 2018 when she was cast in the Amazon Prime series Tom Clancy's Jack Ryan. Although it was one of her first roles, Nadia carried herself with the confidence and poise of someone who's been in the industry for years. In 2021, she got another huge opportunity when she landed a recurring role in the popular series Chicago Med. As her career continues to grow, so do the number of people who are excited to see what the future has in store for her. Here are 10 things you didn't know about Nadia Affolter.
1. She Moved Around A Lot As A Child
Nadia was born in the United States, but she became a world traveler at a very early age. Growing up, she lived on several continents including Africa, Asia and Europe although there's no information on the exact countries she's lived in. As of now, she lives in New York City.
2. She Is A Singer
At this point in her career, most people are most familiar with Nadia as an actress. Little do they know, that's not the only creative talent she has. Nadia is also a very talented musician who sings and plays the guitar. Although she has performed several covers, it doesn't appear she's released any music of her own.
3. She Has A YouTube Channel
Nadia may not be considered a YouTuber by most people's standards, but she does have a chanel on the platform where she posts videos of herself singing. Although she only has 363 subscribers, her channel has gotten more than 18,000 views. Unfortunately, she hasn't posted any new videos in almost a year.
4. Her Family Inspired Her To Get Into Acting
Most actors draw their inspiration from other actors, but Nadia's comes from a much more personal place. During an interview with Bell Mag, Nadia said, "I think part of the inspiration comes from my family. Since I was little, my siblings and I were always eager to perform little skits and musicals for our family members."
5. She Is A Private Person
Lots of people in the entertainment industry can't stop telling the world about their lives, but not Nadia. So far in her career, Nadia appears to be the kind of person who likes to keep her life out of the public eye. She hasn't done many interviews, and when she does she prefers to keep the focus on her work.
6. She Speaks Multiple Languages
Being able to speak more than one language is something that always comes in handy, especially for people who have lived in different parts of the world. In addition to speaking English, Nadia also speaks German and Farsi. During her time on Chicago Med, she got the chance to speak Farsi.
7. She Loves To Stay Active
Acting and music may be Nadia's primary focuses, however, she also likes to do other things to help her unwind. She loves to stay active and she enjoys playing various sports. According to her bio on IMDB, she "enjoys staying active with sports such as volleyball, biking, and swimming."
8. She Has Her Own Sense Of Style
Nadia love expressing herself through her clothing, but she doesn't try to keep up with what everyone else is doing. She told Bell Mag, "I pick clothes that make me feel confident and that varies for everyone. I like boho clothes a lot but my style is constantly changing. I can personally always go for a cute pair of heeled boots, they're my favorite. I'm kind of a heels girl."
9. Jack Ryan Was Her Favorite Project
Nadia has only worked on a handful of projects, but Tom Clancy's Jack Ryan is the one that stands out as being her favorite so far. Not only was it a great opportunity to get her name in front of a larger audience, but it also gave her the chance to work with some big names in the industry.
10. She Is Not Really Into Social Media
As a young up and coming actress, most would assume that Nadia would be very active on social media, however, that isn't the case at all. While she does have an Instagram account, she isn't someone who posts very often or likes to share a lot about herself in her posts. This could change as she gets further along in her career, though.