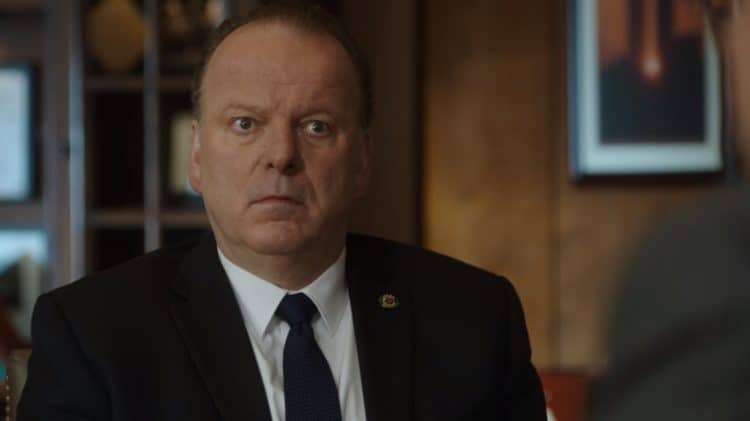 Robert Clohessy has become a very familiar face in his more than 30-year career. He has made dozens of on-screen appearances and he has become well known for a variety of roles. In more recent years, however, he is most recognizable for playing Sid Gormley in the popular TV series Blue Bloods. Although he has been on the show for more than a decade, there are some people who have started to speculate that this season could be his last. Although nothing has officially been announced, some viewers believe that things are shaping up for his character to be written out of the show. Since he plays such an important role in the series, it's pretty difficult to picture Blue Bloods without him. For now, however, he is still very much a part of the cast and everyone is hoping it stays that way. Here are 10 things you didn't know about Robert Clohessy.
1. He's A Bronx Native
Like his character in Blue Bloods, Robert is no stranger to New York City. Robert was born and raised in the Bronx and he's a very proud New York native. At one point in his career he also lived in Los Angeles, but he currently resides in Connecticut with his family.
2. He's A Formally Trained Actor
Becoming an actor may seem as simple as just pretending to be someone else, but the truth is there's way more to it than that. In order to fully hone his skills, Robert decided to study acting at SUNY Purchase where he trained under well-known actor, director, and teacher, Walt Witcover.
3. You Won't Find Him On Social Media
Robert has built a large fan base over the course of his career, but unfortunately, those people won't be able to keep up with him on social media. Robert doesn't have any verified social media accounts, but this isn't too surprising given the fact that he's always been a very private person.
4. His Son Is Also An Actor
Robert is the proud father of two children and his son, Myles, is actually following in Robert's footsteps as an actor. Myles has been acting since 2016 and his debut on-screen appearance was actually in an episode of Blue Bloods. He has also been in several other popular shows such as Quantico and The Bold and the Beautiful.
5. He Has Well Over 100 Acting Credits
If you take one look at Robert's acting resume, you'll probably be completely blown away by the sheer number of roles he's had. In an industry where work can be difficult to find, Robert has always managed to stay busy. He now has 141 on-screen credits and the list is only going to continue to grow.
6. He's A Baseball Fan
New York City is one of the most well-known sports hubs in the country, so it's only right that Robert loves sports. But, with so many teams to choose from, it can be difficult for people to pick a favorite. When it comes to baseball, however, Robert is a diehard fan of the Mets.
7. He Comes From A Family Of Police Officers
Being from New York isn't the only thing Robert has in common with his character from Blue Bloods. Although Robert has never been a police officer himself, he comes from a family with a long history in law enforcement. Robert's father was actually a police officer for several years, but Robert always knew that career path wasn't for him.
8. He's Won Several Awards
Every actor dreams of the day when they get to walk across the stage and graciously accept an award. For Robert, that moment has come several times in his career. He has won many awards so far including a Screen Actors Guild Award in 2012 for Outstanding Performance by an Ensemble in a Drama Series for his role in Boardwalk Empire.
9. He Was A Boxer
Robert isn't the kind of actor who grew up knowing that he wanted to get in the business. Instead, he was heavily focused on sports for many years. He was a competitive boxer until an injury forced him to change gears. He discovered his love for acting once he got into college.
10. He Was Only Supposed To Be In One Episode Of Blue Bloods
Robert's character on Blue Bloods has become an important part of the show. However, that wasn't always the plan. Robert told Main Street Magazine, "I was originally cast for one show to be Danny's (Donnie Walberg) boss in the precinct. We got along really well on set and, before long, I was part of the regular cast."
Tell us what's wrong with this post? How could we improve it? :)
Let us improve this post!