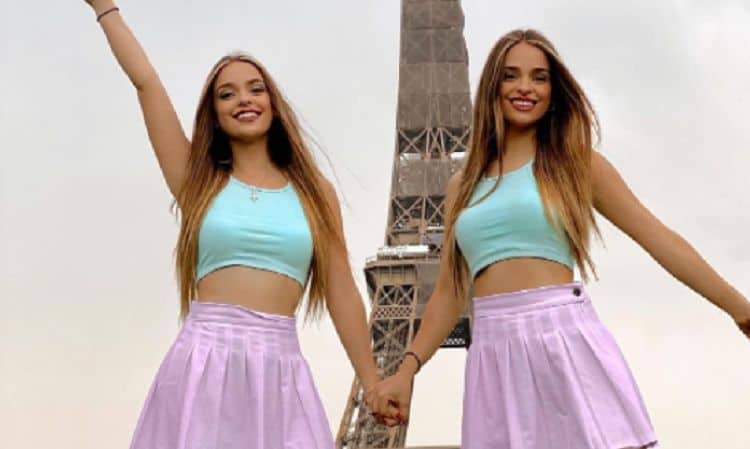 Twin Melody is all about twins Paula and Aitana. These two created their online social media account to showcase their singing talents, and it's taken off. Their account is all about them, and they began their road to fame on YouTube. They've since broadened their horizons and spend a fair amount of their own time focusing on things like their other social media channels, but they make the most of every bit of it. They are great at what they do, and their fans love them – the only problem is that no one seems to know enough about them.
1. They are From Spain
These Spanish twin sisters are from Spain. They were born in a little place called Pais Vasco, Spain. They've spent their entire lives there, and they continue to live and work in Spain. They show no signs of wanting to go elsewhere at this point.
2. They Began in 2013
Their first foray into the world of performing was back in 2013. They decided they wanted to see where the world would take them, so they focused on their singing. They created a YouTube account called Twin Melody, they sang a song, they posted it online, and fans began to follow. It took them less than a year to amass a staggering 1 million viewers.
3. They Work With Huge Brands
In the time since they've become famous, they've done so much to see their brand grow. These two have managed to change the world with their music, and it's been inspiring. For example, these two have worked with some of the biggest brands in the world on their channel. We are talking about brands like Maybelline and even Levi's jeans.
4. They Won A Spanish Singing Competition
In addition to their online presence, these two have also created their own success by winning competitions. They are not afraid to put themselves out there, and that has worked well in their favor. When they signed up for the show "Cazastars," they might not have known they'd win the show, but they went in there with that goal in mind. They did win, and that only catapulted them into an even bigger success story.
5. They Are Signed
In case having millions of followers online, winning singing competitions, and being some of the most famous people in Europe wasn't enough for you, they've also done so much more. These twins are now signed with Sony Music. They released an album called "Twin Melody," and they are working on new music as we type.
6. They Don't Share Their Personal Lives
These two might share everything, but the one thing they do not share is a boyfriend or a significant other of any sort; and we are not just talking about with one another in a very "extreme sisters," manner. They don't share their personal lives with anyone other than their close friends and family. The world has no idea what they do when they are not on camera.
7. Their Mom Could Be Their Triplet
These two recently posted a photo online of them with their mom on her own 50th birthday, and the resemblance is nothing short of amazing. She could be their triplet. At the worst, she could be their slightly older sister. They're all wearing the same outfit, and at first glance, there is no way you can tell they are not the exact same age.
8. They Always Dress Alike
They might not be little kids anymore, but that simple fact has no bearing on how they live their lives. They are literally identical in every way, down to what they choose to wear on a daily basis. They share their fashion and style, and they never want to look different than the other.
9. They're Not Afraid to Try New Things
These two are literally the most fun when they try a new challenge. They're often seen on their Instagram account in shorts or bikinis in the snow taking off their shoes and trying new dances in the freezing cold. They're not the kind of gals who back down from a challenge, even if it means that they don't get to feel their own feet for some time.
10. They are Close to Their Dad, Too
In case you thought these two were only close to their mom, you'd be mistaken. They are very close to their dad, too. They show off their parents on their birthdays, and it is clear from their videos and their photos that they are very close to both of their adorable parents.
Tell us what's wrong with this post? How could we improve it? :)
Let us improve this post!