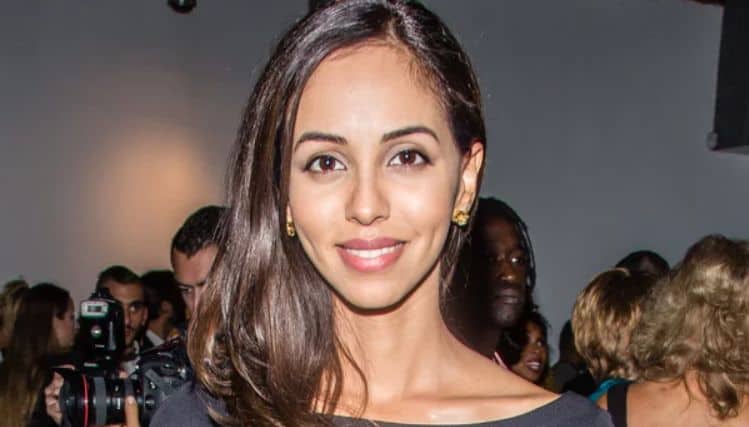 Gia Sandhu is the kind of actress that fans love and other actors respect. Over the course of her career, she has entertained people all over the globe with her phenomenal acting talent. From the big screen to the small screen, she has consistently shown that she can do it all. Although she has accomplished lots of great things in her career so far, the best is yet to come. Gia has joined the famous Star Trek franchise and will appear in the upcoming TV series Star Trek: Strange New Worlds. This opportunity has the potential to take her career to even higher heights, and her fans are excited to be along for the ride. Keep reading to learn 10 things you didn't know about Gia Sandhu.
1. She's a Formally Trained Actress
We weren't able to find any information on what inspired Gia to get into acting, but we do know that it's something she has taken very seriously for many years. She studied at the National Theatre School of Canada and was eventually personally chosen to be part of a small group of students invited to study at the Canadian Film Centre.
2. She's Also a Producer
Being in front of the camera is Gia's claim to fame, but she has also shown an interest in being on the other side of the camera. She is listed as the executive producer of a movie called Alterations. Unfortunately, however, the project has not yet been released.
3. People Love Her Feet
Gia's acting skills may be what has gotten her the most attention, but there's something else that lots of people really seem to like about her. Gia's feet have earned a four-star rating on Wikifeet which is an online database exclusively dedicated to sharing photos of famous people's feet.
4. She's Done Voice Work
Since lots of people are under the impression that voice acting is noting more than reading lines while standing in a recording booth, voice actors don't always get the credit they deserve. For that reason, there are many people who may not know that Gia has also done some voice acting over the years. Most recently, she voiced a character named Luna in an episode of Let's Go Luna! in 2019.
5. She Enjoys Being Out in Nature
Gia may be part of the entertainment industry, but that doesn't mean that she only likes to attend industry events and other glamorous affairs. She also enjoys the simple things in life which include spending time outdoors. She loves to do things like hanging out at the beach had going hiking. Gia is also the kind of person who is very passionate about taking care of the environment.
6. She Has Modeling Experience
Gia is a natural in front of the camera, and that has benefitted her in more ways than just acting. She has also done some modeling over the years. In recent years, however, acting has been her primary focus. Sadly, we weren't able to find any specific details on her portfolio.
7. She Likes to Travel
Gia was born and raised in Canada, and it appears that she has lived there for her whole life. However, she has still been fortunate to see lots of other places. She enjoys traveling and all of the memorable experiences it has to offer. Some of the countries she's gone to include India, Cuba, and Ecuador.
8. She's a Private Person
Once some people get a feel for what it's like to be in the spotlight, they become obsessed with having the word follow their every move. That, however, has never been Gia's style. During her career, she has chosen not to share much information about her personal life.
9. She Has a Great Sense of Style
As an actress, it goes without saying that self-expression is a very important part of who Gia is and entertainment isn't the only way she likes to do it. She is a very stylish person who loves being able to share her personality with the world through her outfits. Whether she's going to a red carpet event or out to dinner with friends, Gia is going to shut it down.
10. She Likes to Take Pictures
There's nothing like a beautiful picture to capture a memory, and that's something Gia certainly understands. Based on her Instagram profile, it's clear that Gia really enjoys taking pictures in her free time. She also has a knack for knowing exactly when to snap the perfect moment. Her love for the outdoors provides her with endless opportunities to take great pictures.
Tell us what's wrong with this post? How could we improve it? :)
Let us improve this post!