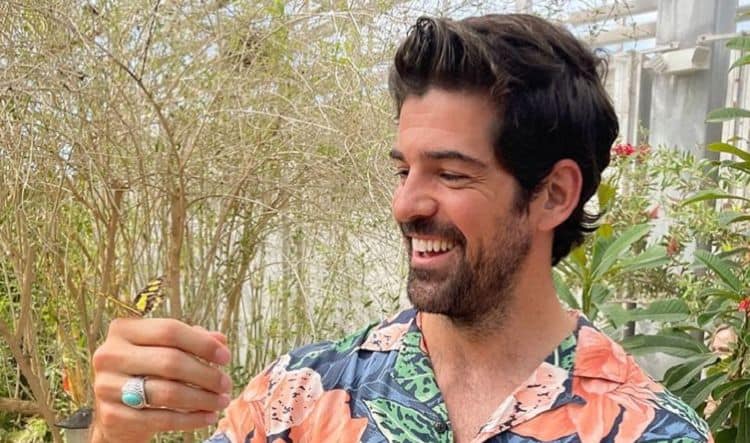 Miguel Angel Munoz has had the type of career that lots of entertainers can only dream of. Not only has he found success as an actor, but he's also had a great music career. No matter what Miguel decides to do, he is the kind of person that always gives it his all. As a result, his resume heavily reflects that. Over the years, he has become well-known all over the world although most of his work has been in his home country of Spain. Miguel has already accomplished a lot, but he isn't finished yet. His fans will be excited to know that he has several projects in the works that are set to be released over the next couple of years. Keep reading to learn 10 things you didn't about Miguel Angel Munoz.
1. It's Unclear If He's Had Formal Acting Training
There's no denying the fact that Miguel is a naturally talented performer. However, it's unclear if he's undergone any formal training. We weren't able to find any sources that list his acting education. However, there are plenty of people who have found success without going to school for acting.
2. He Has Theater Experience
Miguel's on-screen work is easily what he is best known for, but some of his fans may not realize that he has also done a lot of work on the stage. Some of Miguel's theater credits include Bastien und Bastienne and Order of the Empty Tomb. In recent years, he has been focused on TV and film roles.
3. He Likes His Privacy
Throughout his career, Miguel has taken his privacy very seriously, and he's happy that he did. During an interview with Talent a bordo, Miguel said, "I don't recall when I made the decision not to talk about my private life, but I feel very proud of how I've managed to preserve it. I respect those who aren't that reserved, but, in my case, I prefer to cross that line only with people who are close."
4. He Has Performed With Some Well-Known Musicians
During the early and mid-2000s, Miguel had a very successful music career that resulted in him being one of Spain's most popular artists. As a musician, he got the chance to perform alongside some industry legends including Janet Jackson. Eventually, however, he decided that he wanted to focus on acting.
5. He Would Love To Do More Thrillers
There are lots of actors who spend their entire careers boxed into certain types of projects, but not Miguel. He has gotten to work in a lot of genres over the years, and he's especially enjoyed doing thrillers. He hopes to get the chance to do more of them in the future.
6. He Loves Being Out In Nature
Don't let Miguel's handsome face make you think that he's afraid to get a little dirty every now and then. Miguel enjoys spending time outdoors. He loves doing things like hiking, boating, and running. Being out in the fresh air is a great way for him to disconnect for a while and enjoy some peace and quiet.
7. He Has Done Voice Work
Singing isn't the only way Miguel has put his vocal abilities to good use. He has also done some voiceover work during his career. He was the voice of Sinbad in the Spanish version of the animated series Sinbad: Legend of the Seven Seas. At the moment, that appears to be his only voice role.
8. He Is Very Adventurous
Getting out of his comfort zone is something that has always appealed to Miguel. He doesn't shy away from challenges. Instead, he enjoys taking them on. He especially loves doing things that get his adrenaline pumping. He has trained to be both a skipper and a skydiver.
9. Family Is Important To Him
Even though Miguel has done a great job of keeping his personal life away from the public. One thing he has been open about is the fact that family is one of his top priorities. He often posts photos of his grandmother on Instagram and it's clear they have a close relationship. His grandmother even got active on Instagram during the COVID-19 pandemic, and she now has more than 150,000 followers.
10. He Won Master Chef Celebrity
All of Miguel's TV experience hasn't involved acting. He was also a contestant on Master Chef Celebrity in Spain and he became the first person to win the show. He chose to donate his € 75,000 prize to the Little Wish Foundation. Miguel also competed on the French version of Dancing with the Stars.
Tell us what's wrong with this post? How could we improve it? :)
Let us improve this post!