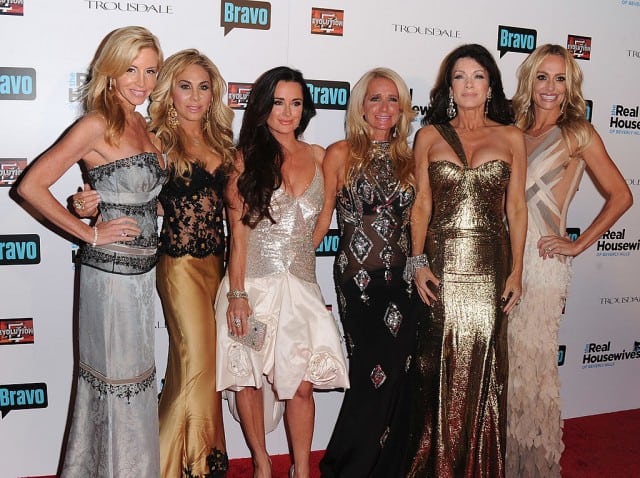 The Real Housewives of Beverly Hills has always been one of the slightly classier franchises. Unlike the Jersey wives throwing punches and tables and pulling out weaves, or the Atlanta wives punching one another on boats and husbands calling wives names, this group of women has taken cattiness and dislike to a far more proper level. Of course there is always one Beverly Hills housewife with a dirty mouth (we're talking about you, Brandi Glanville) on every season (and don't we just adore Erika Jayne?), but they're just a classier group as a whole. They still don't always like one another, they still talk about one another behind their backs and they still fight; they just don't take it to the physical extreme. On that note, we thought we might bring to you five of our favorite Beverly Hills housewife moments — some are just too good to pass up.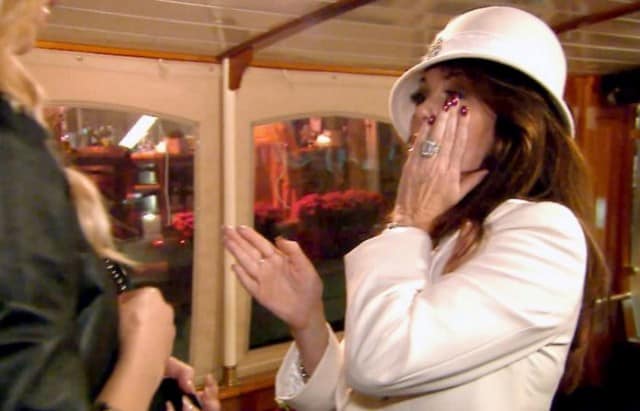 Brandi Glanville Slaps Lisa Vanderpump
Their friendship was one that no one understood for a while, until it all went downhill in a second. Small catfights and bickering led to the moment when Brandi Glanville reached out and actually slapped Lisa Vanderpump across the face and then continuously yelled to Lisa to hit her back. it was a shocking moment for everyone involved.
Lisa Rinna Throws Water at Kim Richards
When Kim Richards insinuated that she was going to say something negative or damming about her husband, Harry Hamlin, Lisa Rinna was not down with it. She warned Richards several times to stop talking and Kim kept going; and that's when Rinna lost it.
When sisters go wild
The first season of The Real Housewives of Beverly Hills ended with two sisters screaming at one another in the back of a limo. It's the episode when Kim and Kyle got into it and Kyle came out and called her sister and alcoholic for the entire world to hear. It might have been one of the most dramatic moments in all of the housewives franchise.
Kim and Kyle vs. Brandi Glanville
Sometimes they get along and sometimes they don't, but they will always team up against one another when it seems to be the appropriate thing to do. This time they fought against Brandi Glanville when she questioned their friendship and Kim's health.
https://youtu.be/AA7DwdB74Uo
Faye Resnick Handling Brandi Glanville
She's not a regular on the show, but she is regularly seen on the show as Kyle Richards' long time friend. Faye does not care much for Brandi, and she wanted to let her know that she will never be a classy woman. Her delivery is spot on, if we may say so.