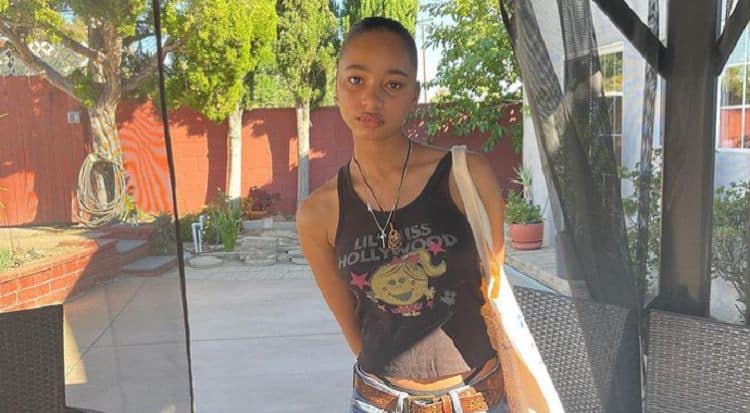 Tayler Buck has been acting since she was a little girl. Although it can be extremely difficult for lots of actors to make the transition from child star to adulthood, Tayler is on track to navigate those changes smoothly. Things really started taking off for her in 2020 when she was cast in the TV series Tyler Perry's Assisted Living. She has continued to keep the momentum going and in 2021 she joined the cast of Superman and Lois. Her fan base grows a little more every time she gets in front of the camera and there's no doubt that she has a long and bright career ahead of her. Continue reading to learn 10 things you didn't know about Tayler Buck.
1. She's From Atlanta
Atlanta has been the birthplace of lots of successful people, and Tayler Buck is very proud to be one of them. Although we know that she's originally from the city, we weren't able to find any additional information on her upbringing or her family life in general.
2. It's Unclear If She's Had Acting Training
Even though we know that Tayler started acting at an early age, we aren't sure what led her to get into acting. We also weren't able to find any information on whether or not she's undergone any formal acting training. Given her age, however, we know that she hasn't been in a collegiate drama or theater program.
3. She's Very Stylish
Tayler is really interested in fashion and she has a great sense of style. She loves putting outfits together and it gives her another way to express her creative side. She has the confidence to pull off any kind of look. It wouldn't be surprising if she decided to do some modeling.
4. She's Already An Award Winner
Even though Tayler is still fairly early on in her career, she's already taken home some impressive awards. According to her bio on the BET website, "Tayler won awards from MANIFF, Floria Film Festival, BronzeLens Film Festival, Method Fest and WorldFest Houston." If Tayler keeps working the way she has, there's a good chance there will be many more awards in her future.
5. She Was In An Episode Of CSI
Tayler has more than a dozen credits on her acting resume, and some of them include some very successful projects. Her first on-screen role was in the Grey's Anatomy spin-off, Private Practice. In 2012, she was also in an episode of CSI: New York. Her roles in either show may not have been big, but they were still great experiences for her.
6. She's Private
So far, Tayler has proven to be a very private person. She doesn't share anything about her personal life on social media and it also appears that she hasn't done many interviews. As she gets older, she may decide that she wants to open up a little more, but it's also easy to understand why she prefers to keep her personal life away from the public eye.
7. She's 17
Taylor was born in the fall of 2013 which means that she is currently 17 years old. Thanks to the success she's had in her career, her life looks a little different than most kids her age, but it looks like she still tries to find time to be a 'regular' teenager when she can.
8. She Plays The Guitar
A photo on Tayler's Instagram profile shows that she plays the guitar. However, it's unclear how long she's been playing. That said, it appears that music is something she simply does as a hobby. There's nothing to indicate that she has any plans to pursue music on a professional level.
9. She Isn't Afraid Of A Good Challenge
There are countless people who will spend their entire lives inside their comfort zone, but that isn't something that Tayler has an interest in doing. During an interview with CherryPicks, Tayler shared that she loves roles that challenge her acting skills and she hopes to take on more roles like that in the future. Her willingness to push herself to be better will definitely be beneficial throughout her career.
10. She's A Skins Fan
Some people in the entertainment industry have expressed that they don't enjoy watching movies or shows in their free time because it reminds them too much of work. Tayler, on the other hand, enjoys kicking back and watching something as a way to relax. While talking to CherryPicks, she mentioned that she is a big fan of the show Skins and she has watched it in its entirety several times.
Tell us what's wrong with this post? How could we improve it? :)
Let us improve this post!