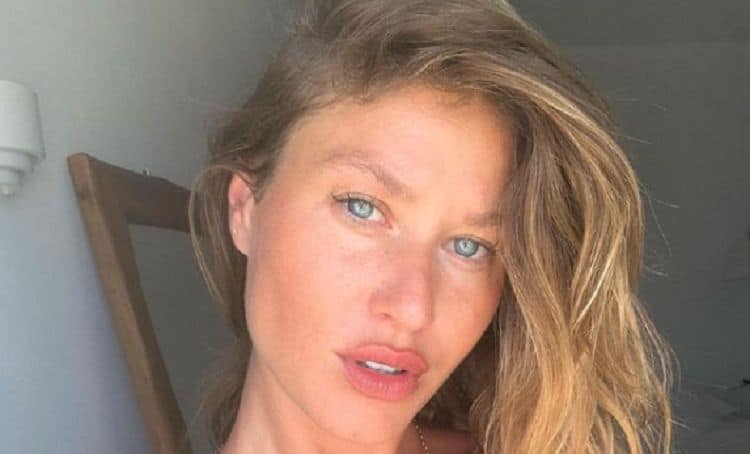 Olga Kent is a name that many American viewers may not be familiar with just yet, but that probably won't be true for much longer. Born and raised in Moldova, Olga is officially on the brink of becoming an international star. She is one of the stars in an upcoming movie called Last Man Down and it could be what helps her establish herself in the American entertainment industry. Last Man Down is an action movie about a deadly virus that wipes out almost all of the people in the world. However, one woman's blood contains the cure that could save what's left of civilization. Continue reading for 10 things you didn't know about Olga Kent.
1. Last Man Down Is Her First English-Language Movie
Olga Kent has been acting professionally for about 10 years, but most of her work has been in Italian. Although she has done some work in English in the TV world, Last Man Down appears to be her first English-language film opportunity. The fact that she can act in multiple languages will definitely help her throughout her career.
2. She Is A Model
Acting appears to be Olga's primary focus at the moment, but she is also a very successful model. On top of photoshoots, Olga has also walked several runways. Balancing two completely different career paths isn't easy, but Olga is managing to do it – and she makes it look easy.
3. She Loves To Travel
Olga is an adventurous person who isn't afraid to step outside of her comfort zone and try new things. Traveling is one of her favorite ways to express her adventurous side and she has been fortunate to do a lot of it. She has traveled to places all over the world including France, Italy, and the United States.
4. She Is A Dog Person
I'm not sure if there's any actual science behind this, but knowing whether someone is a dog or cat person can usually give you some insight into their personality. With that being said, it looks like Olga is definitely a dog person. However, it's unclear if she has any fur babies of her own.
5. She Likes To Surf
Traveling isn't the only way Olga likes to let her adventurous side show. She loves hanging out by the water and she enjoys surfing. It's unclear how long she's been surfing, but she has several photos and videos on her Instagram profile that make it clear that it's an important hobby in her life.
6. It's Unclear If She's Had Formal Acting Training
So far in her career, Olga has chosen to take a pretty private approach. As a result, we weren't able to find any information on how she got into the entertainment industry. Additionally, we weren't able to determine if she has ever gone through an acting program or any other kind of acting training.
7. She Likes To Take Pictures
Being in front of the camera is definitely Olga's thing, but she isn't afraid to step behind it from time to time. Based on her Instagram profile, it's clear that Olga loves to take photos from time to time. She's a natural when it comes to capturing beautiful images.
8. She Likes To Do Yoga
Staying active is one of Olga's top priorities. She is serious about keeping herself in good shape and yoga is one of the main ways she likes to do that. When the weather is nice, you can even find her working on her poses outdoors. Not only does regular exercise keep her looking camera-ready at all times, but it also has lots of benefits for her mental health.
9. She Doesn't Do Many Interviews
Most people who work in the entertainment industry are constantly being flooded with requests to do interviews. At the moment, however, it doesn't appear that Olga has done many. This could either be due to the fact that she seems like a private person or because she's still very new to the American entertainment industry. As her career continues, we hope to learn more about her through interviews.
10. She Is A Positive Person
Acting and modeling are two careers that come with lots of rejection. Needless to say, it can be easy for people to get discouraged and start to develop a negative outlook. Even though Olga has probably had to deal with her fair share of disappointment over the years, she doesn't let it show. She does her best to maintain a positive attitude and that's also something that she likes to spread to others.
Tell us what's wrong with this post? How could we improve it? :)
Let us improve this post!