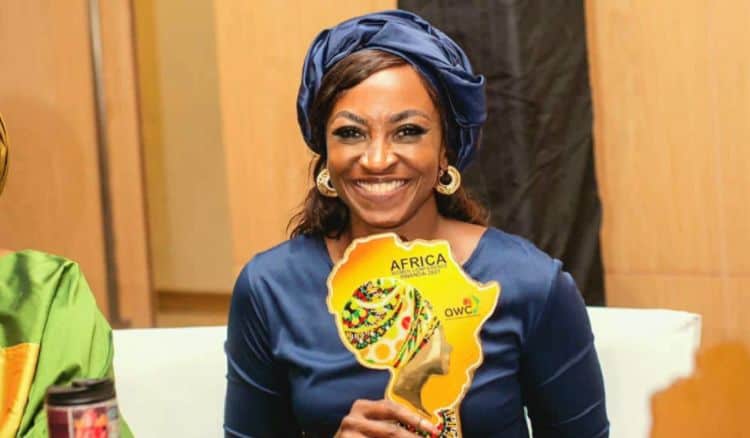 Everyone loves Kate Henshaw. What's not to love about her? The talented actress is a woman who can take any role and make it spectacular. She's an Africa Movie Academy Award winner for her role as Best Supporting Actress in "The Women," and her fans are not surprised she took home the award for this role in 2017. However, it's often difficult for her fans to see her as a person who is not her character, and it's time for the world to get to know her for her rather than as the characters she plays. From her political career to her role as a mom, she's been all over the place, and she has such a story to tell. Here is everything you did not know you needed to know about this talented woman.
1. You'll Never Guess Her Age
One of the most magical things about this gorgeous actress is her age. You would never guess her age correctly. We assume many would wonder if she's in her mid-30s or even as old as 40, but we can attest to the fact that no one would ever guess 50. She was born on July 19, 1971, and she will turn 51 in 2022. No one would ever know.
2. She's From Nigeria
She was born and raised in Nigeria. She is from Cross River State, and she spent most of her life in the area. She and her siblings were born there. She is the oldest of her siblings, and there are four in total. Her family was a big one, but we imagine it was also a lot of fun with built-in friends.
3. She Attended Private School
Throughout her childhood, she spent her time attending private schools. She obtained her early education at the St Mary Private School in Lagos. The school is only for girls, and it seems she was there for her entire primary education.
4. She Went to College
For some reason – and we don't know the reason – this lovely actress spent one year at a different college before moving on to the school she'd graduate. She was at the University of Calabar for one year where she enrolled in remedial studies. She then went to the School of Medical Lab Science and the Lagos University Teaching Hospital where she studied Medical Microbiology. She's obviously exceptionally smart.
5. She Was a Model
Prior to her career as an actress, she was a model. She is lovely enough to continue her modeling career if she so wishes, but she's focused on her acting career for many years. While most of her modeling was in the print ad industry, she also appeared in commercials, and she was the face of a deodorant brand both in print and on television.
6. She Tried Politics
There was a time when her political aspirations were made very public. Though she did not end up fulfilling her dream of becoming a politician, she did run for office. While she lost, she put herself out there and tried to make a difference in her own community. She made the announcement that she was running in 2014. Her political career did not pan out for her, but she put herself out there. That's not easy for many people to do, and it speaks so highly of her that she was willing to do that.
7. She is a Brand Ambassador
Of her many income streams, her brand ambassadorships provide well for her. She's worked as a brand ambassador for companies such as Blessing Perfumes, Promasidor Nigeria Limited, and even for companies such as Samsung. She is also part of the Glo family, which is a telecommunications company.
8. She is Divorced
She was married for more than 12 years, but her marriage ultimately did not work out. She's not discussed the private details of their marriage or their divorce. Her ex-husband is Roderick James Nuttal. They married in 1999, and they divorced in 2011.
9. She is a Mom
She is a mother. She and her ex-husband welcomed a daughter during their marriage. However, we don't know when during their marriage they welcomed her or how old she is. We do know that her name is Gabrielle, however.
10. She is Private
There is nothing as important to this actress than her own privacy. She is happy to give to the community, to give to the world, and to help those in need, but she is also someone who likes to keep the intimate details of her life to herself.