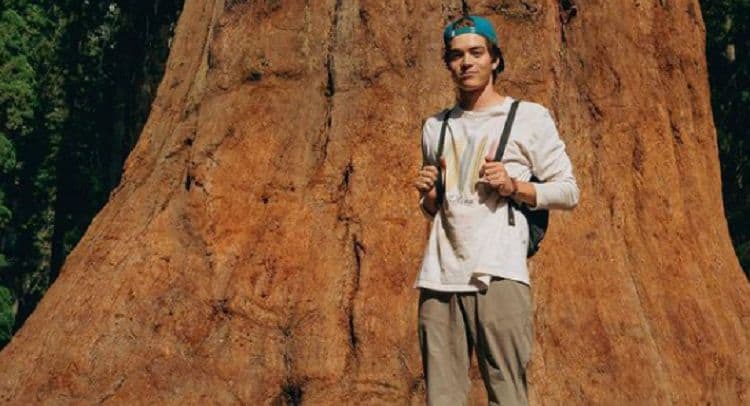 Knowing for being a social media influencer and an up-and-coming actor, Matt Soto is hoping that one day his name will be mentioned among the greats. It looks like that time may be coming much sooner than he could've ever imagined. Matt will have a role in the upcoming Disney series Doogie Kamealoha, M.D. which is based on the show Doogie Howser, M.D. which aired in the late 1980s/early 1990s. The role will give Matt a chance to share his talents with a huge audience, and it goes without saying that working with Disney could help open the door for other opportunities in the future. Keep reading to learn 10 things you didn't know about Matt Sato.
1. He Is A Hawaii Native
To most people, Hawaii is a vacation destination full of natural beauty. However, to Matt Sato, Hawaii is home. He was born and raised there and he is very proud of his roots. Even though Hawaii is beautiful, it's not the best place to build an acting career. Matt eventually decided to relocate to Los Angeles.
2. He Loves Nature
Sometimes it's the time things in life that really mean the most, and Matt would likely agree with that statement. Even though he can afford to do just about anything he wants, spending time out in nature continues to be one of his favorite things to do. He especially loves going to the beach.
3. He Has A YouTube Channel
Instagram and TikTok are probably the first platforms that come to mind when people think of Matt. However, YouTube is another platform where Matt has worked hard to build a following. His channel currently has more than 100,000 subscribers. His content is a blend between videos related to his career and personal videos such as vlogs. Unfortunately, however, he hasn't posted anything in more than a year,
4. He Was In Hawaii Five-0
Matt may not have a long acting resume at the moment, but he does have some very impressive credits. His first on-screen appearance was in an episode of Hawaii Five-o in 2015. Surprisingly, he didn't make another TV appearance until 2020 when he was in the show Solve.
5. He Likes To Travel
Not only has Matt gotten to experience what it's like to live in two completely different parts of the United States, but he's also gotten to see what it's like to visit other places. Matt has done a lot of traveling within the United States and he hopes to add lots of other countries to his list in the future.
6. He Doesn't Mind Being A Role Model
There are lots of people in the public eye who have expressed that they don't like the fact that people look up to them. However, Matt doesn't feel this way. He knows that there are lots of people who look up to him and he's happy to do what he can to set a good example.
7. He Would Love To Get Behind The Scenes Some Day
At this point in his career, Matt has spent all of his time in front of a camera. Although he wants to continue to focus on acting, he also has other areas of the entertainment industry he'd like to explore. One day he hopes to step behind the camera. His plan is to write and direct his own projects and there's a good chance that dream is going to come true.
8. He Likes Giving Back To Others
Matt is serious to use his platform to raise awareness about the things that are important to him, and he also likes to put his money where is mouth is. During an interview with Naluda Magazine, Matt said, "I support many charities, but some really close to my heart are clean ocean, anti bullying and animal charities."
9. He Wanted To Go To Dental School
Being an actor isn't the only career aspiration Matt has had over the years. During an interview with Divine Magazine in 2018, Matt shared that one of his goals was to graduate with his bachelor's degree and then move on to dental school. However, it appears that he's decided to put all of his energy into acting.
10. He Comes From A Supportive Family
There are lots of actors who have revealed that their loved ones were very disappointed by the fact that they wanted to pursue a career in the arts. Luckily for Matt, that was never his reality. His family has always supported his dreams of becoming an actor and he cites his mother as his biggest supporter.
Tell us what's wrong with this post? How could we improve it? :)
Let us improve this post!