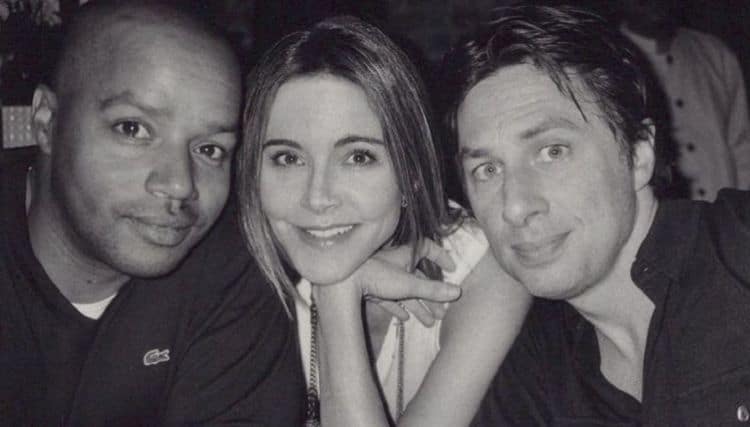 Christa Miller has been acting professionally for well over 30 years, and she has a lot to show for her time in the industry. Although she has more than two dozen acting credits, most people will probably know her best from her role as Ellie Torres in the tv show Cougar Town. Although her on-screen appearances have been a bit sporadic since the show ended in 2015, Christa is about to be back on all of our screens. She has a role in an upcoming TV series called Head of the Class which is a reboot of the 80s sitcom of the same name. The show is set to be released in November of 2021 and Christa's fans can't wait to see her back in action. Keep reading to learn 10 things you didn't know about Christa Miller.
1. She's A New York Native
Christa was born and raised in Manhattan which is undoubtedly one of the best places to be from if you want to pursue a career in acting. She comes from a family with a history of working in the entertainment industry. Her mom was a model and her aunt, Susan St. James, is an actress. She also has an uncle named Dick Ebersol who is an executive for NBC.
2. She Started Her Career As A Model
Lots of people would probably agree that Christa was born to be in front of a camera. Prior to becoming an actress, she started her journey as a model when she was just an infant. Her first commercial, which was when she was only six months old, was for Wonderbread. She also did commercials for Ivory soap during her childhood.
3. She Used To Be A DJ
Music has always been a big part of Christa's life, and it's played a bigger role than most people realize. She told Paste Magazine, "I was always exposed to cool music growing up. When I was in New York, I used to fill in for the DJ sometimes at this club uptown."
4. Her Daughter Is Following In Her Footsteps
Christa has been married to writer, director, and producer Bill Lawrence since 1999. The couple has three children together. Their oldest child, Charlotte, has decided that she wants to pursue some of the same interests as her mom. She is a professional model and she is also a musician.
5. She Was In Seinfeld
Christa doesn't have the longest acting resume, but when it comes to a successful career quality definitely outweighs quantity. Between 1993 and 1995, Christa appeared in two episodes of the popular TV series Seinfeld. She played a different character in each appearance.
6. She Enjoys Interacting With Her Fans
Christa is extremely thankful to all of the people who have shown her love and support over the course of her career, and she has done her best to build strong relationships with her fans. She enjoys being able to connect with them on social media and it's fairly common to see her responding to people's tweets.
7. She's Done Some Voice Acting
Live-action roles are what Christa has done the most of over the years, but she has also dabbled in the world of voice acting. From 2002 to 2003, she was the voice of Cleopatra in the animated series Clone High. To date, that is her only acting credit and it's unclear if she plans to do any additional voice work.
8. She's A Dog Person
The debate over whether dogs are better than cats and vice versa is one that can get pretty heated. However, Christa has clearly picked which side of the argument she's on. She is all about dogs. Based on her Instagram profile, she has at least one fur baby and she loves spending time with him.
9. She Loves Being Near The Beach
Christa is thankful to be able to make a living doing something she loves, but just like everyone else, she needs a break from time to time. When the weather is nice, you can usually catch Christa hanging out by the beach. She loves to get in the water or simply relax in the sand and soak up some sun.
10. She Has Some Behind The Scenes Experience
Christa has spent the majority of her career in front of the camera. However, she's also gotten the chance to do some things behind the scenes. Since 2009, she has been a music supervisor for several shows including Cougar Town and Ted Lasso. Doing this has given her the opportunity to blend her love of music with her love for acting.
Tell us what's wrong with this post? How could we improve it? :)
Let us improve this post!