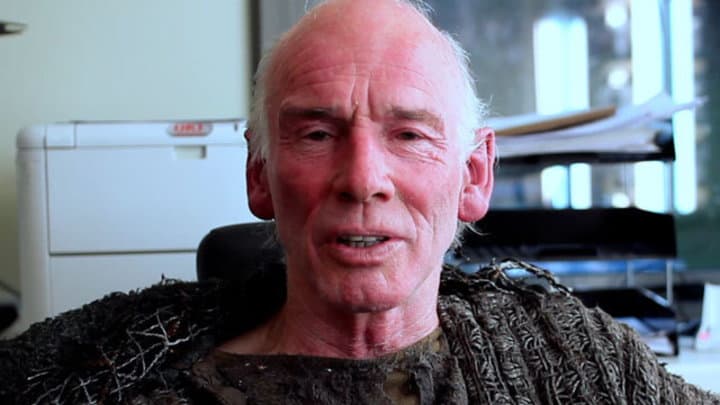 Actor John Kavanagh is one of Ireland's most prestigious celebrities, and he is known across the world for his talents. He is the type of actor who is proud of his heritage, his work, and the roles he's played. He is likely most famous for roles in films such as "Braveheart," and "Alexander," as well as the 20+ other roles that he's taken on over the course of his longtime career. As an actor, he knows a thing or two about keeping his life as private as possible, but he also knows how to talk to the press when the timing is right. As of right now, however, his fans want to know more.
1. He is In His 70s
Kavanagh is a man who has been around for a while, and he looks amazing. We are unsure of his specific date of birth, but he was born in 1946, and he was born in his native Ireland. He grew up there, and he loved every moment of being a man who lived in such a beautiful country.
2. He is a Stage Actor
When it comes to acting, the stage is calling. This is a man who loves the stage, and he spent nearly 12 years of his early career focused almost solely on his stage work. He attended the Abbey Theatre to learn, and he spend many years with them after his education ended.
3. He is Educated
Following his early education, this is a man who did big things with his life. He spent time focused on his life as a college student. He attended courses at the Brendan Smyth Academy. He began classes there at 19, and he ended up at the Abbey Theatre afterward.
4. He Began Acting in the 70s
His career began in 1970. He landed his first role in a film called "Paddy," and quickly landed another role in a film called, "The McKenzie Break," which also happens to be a war film. He was making big strides in little time, and that was a big deal for him. Two major films in one year is a lot for a brand-new actor.
5. He Didn't Work in Film for 12 Years
There was a time in the 70s when he did not work on the screen for more than 12 years, and those years happened quickly. He took on his first and second film roles in 1970 and then did not take on another film role until his role in "The Ballroom of Romance," which was not until 1982. He did work on the stage during those years, but the movies were not calling.
6. His Sister is Famous
While we know very little about his family or his early life in Ireland, we do know that Kavanagh has a sister. Her name is Anne Bushnell, and she is also a famous actress. She's older than her brother by seven years as she was born in 1939, and she is also a musician on top of being an actress.
7. He Acted With His Sister
During his 12-year film break, he worked on a stage production that also starred his own sister. He and Bushnell worked on "Jacques Brel is Alive and Well and Living in Paris," back in the 70s. The stage adaptation was later turned into a television production.
8. He's Worked with Some of the Best
As an iconic Hollywood actor, it only makes sense he would work with some of the most famous actors and actresses in the business. He's starred in movies and shows alongside the likes of Helen Mirren, John Lynch, Mia Farrow, Collin Farrell, Val Kilmer, Anthony Hopkins, and many, many others.
9. He's a Father
He's not a man who discusses his personal life often, but he does have two children of whom he is proud. His daughters are Rachel and Jamie Kavanagh. The former is an actress and the latter is a musician much like her aunt Anne Bushnell.
10. He's From a Large Family
He is from a large family that includes his famous sister, but also two more siblings. His mother was a woman who took care of the family, and his father worked as a mechanic in a small town in Ireland. He grew up alongside his three siblings, and his mother and father raised a large family of their own. They did not have much money, and they had to do whatever they could to make ends meet. This included his older sister leaving school when she was 16 so she could go to work.
Tell us what's wrong with this post? How could we improve it? :)
Let us improve this post!