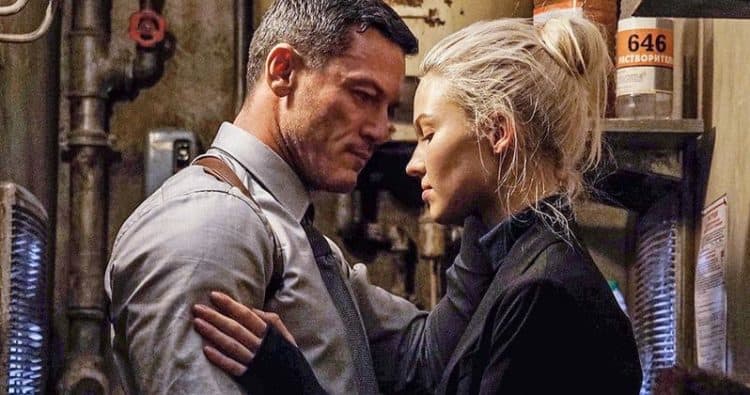 Luke Evans' acting career has been the stuff that dreams are made of. Born and raised in Wales, Luke probably never imagined that he would one day be known by millions of people. However, thanks to his impeccable acting skills that's exactly what's happened. He has appeared in well over two dozen on-screen projects and he has shown that he was born to be a star. Every time you see his name attached to a project, you can trust that Luke is going to put on a stellar performance. His fans will be pleased to know that he currently has a handful of projects in the works that will take his career to even higher heights. Keep reading to learn 10 things you didn't know about Luke Evans.
1. He Loves to Cook
The last thing that lots of people want to do after a long day is cook. Although eating is necessary for all of us, many people see cooking as an annoying chore. Luke doesn't feel that way, though. He loves spending time in the kitchen and he has some serious cooking skills.
2. He Grew Up As A Jehovah's Witness
Luke grew up in a religious household and his parents are Jehovah's Witnesses. The religion is a denomination of Christianity that is practiced by people all over the world. Despite being raised in the faith, he decided to part ways with it when he was 16 years old. It's unclear what his current religious beliefs are.
3. He's A Musician
Acting is what most people know Luke for, but that isn't the only creative talent he has. Luke is also a great singer and he released his first (and only) studio album, At Last, in the fall of 2019. He hasn't released any original music since and it's unclear if he has plans to release another full-length project. His music can be found on his YouTube channel.
4. He's Gay
Although LGBTQ+ rights have come a long way, people in the community still face lots of challenges. Those challenges can feel even more difficult for people in the public eye who feel that they could lose their careers by being honest about their sexual orientation and/or gender identity. However, that hasn't stopped Luke from being open about the fact that he is a gay man and he is very proud of who he is.
5. He Loves Traveling
All of the success that Luke has had in his career has allowed him to experience lots of other cool things in life. He has been able to travel to different parts of the world, and that's something he really enjoys. Some of the countries he's been to are Swizterland, Indonesia, and China.
6. He's Passionate About Alzheimer's Awareness
Luke is the kind of actor who doesn't just want to use his platform to keep people entertained. He has also used his voice to show his support for several causes and Alzheimer's Awareness is one of them. This cause is especially important to him because his grandmother passed away as a result of the disease.
7. He's Also a Voice Actor
Being able to do multiple things is one of the best ways to find success in the entertainment industry. Fortunately for Luke, this is something that he does well. On top of his live-action work, Luke is also a great voice actor. Some of his most notable voice credits include Crossing Roads and the video game Fast and Furious: Showdown.
8. He Loves Dogs
There are lots of people who believe that knowing whether someone is a dog or cat person can give you great insight into their personality. That being said, Luke is definitely a dog person. Based on his social media activity, it appears that he has two adorable fur babies of his own.
9. He Has a Huge Social Media Following
Being popular on social media has become a very valuable asset, even for people who are already famous. Luke is a very active social media user and people love following him. This is evident by the fact that he has more than three million followers on Instagram. There's no doubt that number is going to continue to grow in the months and years to come.
10. He Has a Great Sense of Style
No matter what Luke is doing, you can trust that he's going to look good while doing it. He really loves fashion and he has a good eye for putting outfits together. His style is clean and simple, but he also isn't afraid to switch it up from time to time and rock bright colors and bold patterns.
Tell us what's wrong with this post? How could we improve it? :)
Let us improve this post!