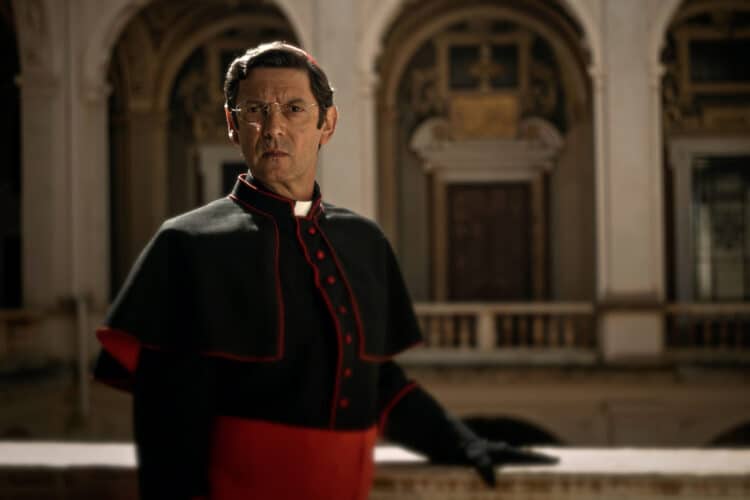 Born and raised in Spain, Manolo Solo didn't always envision himself becoming an actor. However, once the acting bug came along, he simply couldn't resist. Over the years, he has built a very impressive resume, and his name has become known to people all over the world. His versatility has allowed him to be cast in a variety of projects and he has shown that he can move between genres with ease. Even after being in the industry for more than 20 years, Manolo's career is still going strong and it's not slowing down any time soon. He has several projects in the works that will be released between this year and next. Keep reading to learn 10 things you didn't know about Manolo Solo.
1. He Is An Award Winner
No matter how much the public loves an actor, the truth is that their legacy is often judged by the number of awards they've won. Fortunately for Manolo, his legacy is rock solid. Throughout his career, he has been nominated for (and won) several awards including a Goya Award for Best Supporting Actor for Late for Wrath.
2. He Has Nearly 130 Acting Credits
If you took a look at Manolo's resume, you'll probably be blown away by the sheer amount of work he's done. According to his IMDB page, he currently has 127 acting credits which include several projects that have yet to be released. At the rate he's going, he could easily reach 200 credits before the end of his career.
3. He's Done Voice Work
A good portion of Manolo's career has been spent doing live-action work, but he is an equally talented voice actor. He has done lots of voice projects over the years. According to the bio on his website, "He dedicated himself to dubbing for a time. He still does it to this day from time to time, overcoming the minor conflict of arguing that movies shouldn't be dubbed."
4. He Is A Musician
When Manolo was younger, his ultimate dream was to become a rock star. Although life eventually took him down a different path, he has still gotten the chance to live out his dream. He loves to sing and play the guitar. When he isn't busy acting, you can often catch him on stage performing music. He has also released several songs which are available to be streamed on his website.
5. He Likes His Privacy
Even after all of the time Manolo has spent in the entertainment industry, he has never been the kind of celebrity who likes to share all of his business with the world. He doesn't reveal much about his personal life and instead prefers to keep all of the focus on his work as an artist.
6. He Is A Dog Person
If you're a dog lover you'll be happy to know that Manolo Solo is a fellow dog person. He has an adorable little fur baby who often makes appearances on his Instagram profile. Those who have had a dog know that that bond is something that is truly indescribable.
7. He Studied Education
Let's face it, no matter how much you try to plan for your future, there's always a chance that things will end up differently than you imagined. That is something that Manolo can definitely relate to. Manolo's bio states that he studied education sciences in college although he never actually worked in the field.
8. He Likes to Read
Storytelling is a big part of who Manolo is. Like the rest of us, though, he doesn't always want to be the one telling the stories. Sometimes he likes to be on the other side, and reading is something that allows him to do that. He loves sitting down with a good book although it's probably not something he gets to do often.
9. He Is a Formally Trained Actor
Once Manolo decided that he wanted to pursue an acting career, he knew that it was something he had to take very seriously. For that reason, he knew that an acting education was a must. In addition to studying education science, Manolo also studied at the Seville Theater Institute.
10. He Enjoys Traveling
One of the best things about Manolo's career is that it has given him the opportunity to do lots of traveling. Over the years, he has gotten the chance to visit places all over the world and it's allowed him to make some awesome memories. No matter where he goes, though, his home country of Spain will always have an extra special place in his heart.
Tell us what's wrong with this post? How could we improve it? :)
Let us improve this post!