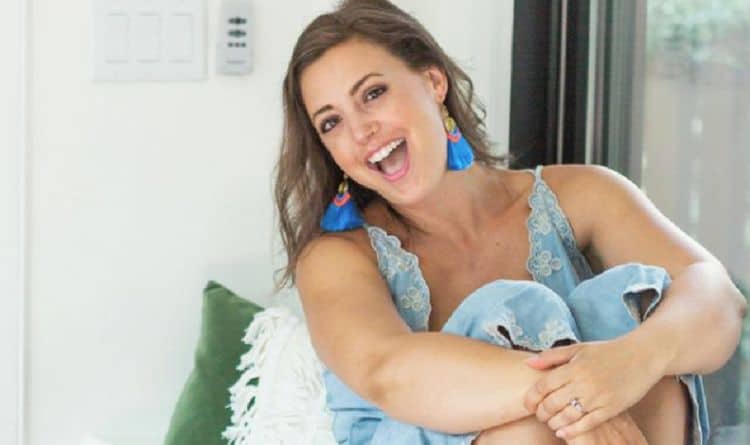 You might not know Noel Gatts' name yet, but that is all about to change. Noel is one of the stars of the new HGTV series Home Inspector Joe. The show follows a home inspector named Joe Mazza as he assists homebuyers in making sure the house they're about to purchase is structurally safe and sound. Noel, who is an experienced home designer, will help ensure that all issues with the home are repaired so that she can get in there and transform the space. Not only will viewers love seeing Noel do her thing, but they will also fall in love with her infectious personality. Continue reading to learn 10 things you didn't know about Noel Gatts.
1. She Is A Business Owner
It's no secret that Noel is a very creative person, but she also has a business side as well. She is the founder of a company called beam&bloom interiors. According to the business' website, "beam&bloom™ interiors believes in uplifting humanity, and does not and shall not discriminate on the basis of race, color, creed, gender, gender expression, age, ancestry, ability or sexual orientation in any of its activities or operations."
2. She Is A Wife and Mother
Noel's work may take up a good chunk of her time, but nothing is more important to her than her family. Noel has been happily married for several years and she is also a proud mother. When she isn't busy with work, you can usually find her spending time with her family.
3. She Studied Theater
A career in home design wasn't always something Noel saw for herself. Performing was actually her first love and she attended James Madison University where she earned a bachelor's degree in theater. Although she planned to have a career as an actress/singer, life clearly had other plans.
4. Home Inspector Joe Is Her First TV Show
Noel's dreams of becoming an actress may not have come true, but she still found her way into the entertainment industry. As far as we know, being cast in Home Inspector Joe is her first on-screen credit. Unfortunately, we weren't able to find any information on how Noel became connected with the show. If this show ends up being a success, there's a good chance Noel will get the opportunity to do more shows in the future.
5. She Spending Time Outdoors
As an interior designer, Noel spends a good portion of her time indoors. However, that doesn't mean that she doesn't like to get out, too. Noel enjoys spending being outdoors and taking in the beauty of nature. Some of her favorite activities include kayaking and hiking.
6. She Is Passionate About Gun Control
If there's one thing we've learned about Noel, it's that she isn't afraid to stand up for the things that are important to her. Noel's Twitter profile makes it clear that she is serious about increasing gun control and making an effort to make schools safer for children. She also seems to be interested in local politics.
7. She Believes In The Importance Of Mental Health
Over the years, conversations about mental health have become more and more common. However, there are still lots of people who put their mental health on the backburner. Noel, however, tries to be mindful of her mental health as well as other people's.
8. She Loves Animals
Noel's biological children aren't the only kids she has to worry about. She is also a very dedicated pet parent. Based on her Instagram profile, it appears that she has one cat. All of the dog lovers out there shouldn't write her off just yet, though. She also loves dogs and has two adorable puppy nephews.
9. She Enjoys Cooking
As you can probably guess, Noel's schedule can get pretty hectic. However, she still tries to find time to do other things she enjoys. One of those things is cooking. Noel loves spending time in the kitchen and it's become one of her favorite ways to bond with her children. Not only do they get to make delicious meals together, but they also get the chance to make memories that will last a lifetime.
10. She Likes Taking Pictures
While it's true that Noel may not think of herself as a photographer, she certainly enjoys taking pictures – especially of the designs she's created. Being good at taking pictures is definitely a good skill for an interior designer to have. In addition to her business Instagram profile, she also shares lots of photos of her work on her personal Instagram profile.
Tell us what's wrong with this post? How could we improve it? :)
Let us improve this post!