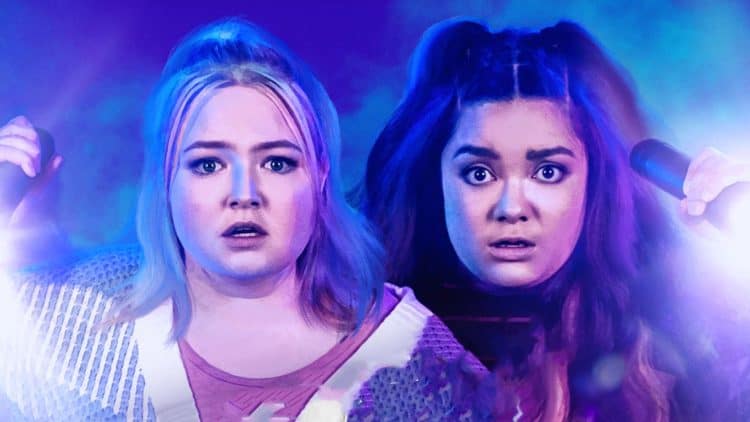 2022 is a year that will probably always hold a special place in Jana Morrison's heart. This year, she went from being virtually unknown to being one of the most talked-about newcomers in the entertainment industry. Although Jana made her on-screen debut in 2018, she got her first big break in 2022 when she was cast as one of the title characters in the TV series Astrid and Lilly Save the World. Although she may not have much on-screen experience at the moment, she has already made it clear that she has what it takes to have a long-lasting career as a professional actress. Keep reading to learn 10 things you didn't know about Jana Morrison.
1. She Is From Canada
Since Jana is still pretty new to the entertainment industry, there isn't much information about her floating around the internet. What we do know, however, is that she was born and raised in Canada and likely still lives there today. In addition to being Canadian, Jana also has Filipino ancestry.
2. She Is A Triple Threat
At this point in her career, acting is what most people know Jana for. That certainly isn't the only thing she's good at, though. She is also a talented singer and dancer. In fact, she was singing and dancing long before she made her first on-screen experience. Hopefully, one day she'll get the chance to combine all of her talents in one role.
3. She Is A Foodie
For some people, food is nothing more than sustenance needed to stay alive. For others, however, food is much more than that. Jana is part of the latter group. She enjoys trying different kinds of foods and she also likes to cook meals for her close friends and family.
4. She Is Passionate About Human Rights
There are lots of people who are afraid to speak up about the things that are important to them out of fear that they will rub someone the wrong way. Jana isn't that kind of person, though. She has already made it a point to use her platform to stand up for the things she believes in. She has been very vocal in her support of the Black Lives Matter movement and the fight to end racism.
5. She Likes to Travel
The world is full of beautiful places and Jana wants to see as much of it as she can. She enjoys traveling and she has already gotten to see some beautiful places. As her career continues to grow, Jana hopes to do even more traveling and share her talents with people all over the world.
6. She Is Family Oriented
As mentioned earlier, Jana is a pretty private person so we were unable to find specific information about her family and her upbringing. However, we did learn that family is very important to Jana. When she isn't busy with work, you can usually find her spending time with her family. It's unclear whether she has any siblings.
7. We'll Probably See Her Do Behind-The-Scenes Work In The Future
So far, Jana has spent her entire career in front of the camera. That might not always be the case, though. The bio on her personal website mentions that she is a producer. That said, it seems likely that she will eventually decide to step behind the scenes and produce a movie or TV show.
8. She Likes to Inspire Others
As a performer, one of Jana's main goals is to keep people entertained. However, that isn't the only thing she hopes to do with her talent. Jana also hopes to inspire and empower people with the work that she puts out. So far, I think it's safe to say that she's accomplished that.
9. She Loves Being Out In Nature
Jana's start may be on the rise, but that doesn't mean she's forgotten how to enjoy the simple things life has to offer. She loves spending time outdoors and admiring the beauty of nature. She likes to do things such as swimming, boating, and hiking. Not only does being outside allow her to connect with nature, but it's also a great way for her to disconnect and decompress.
10. She Is A Positive Person
Being an entertainer comes with lots of ups and downs and rejection is something that happens on a regular basis. As a result, it can be hard for people in the industry to stay optimistic. Still, Jana does her best to maintain a positive attitude and she always tries to see the bright side of the situation.
Tell us what's wrong with this post? How could we improve it? :)
Let us improve this post!