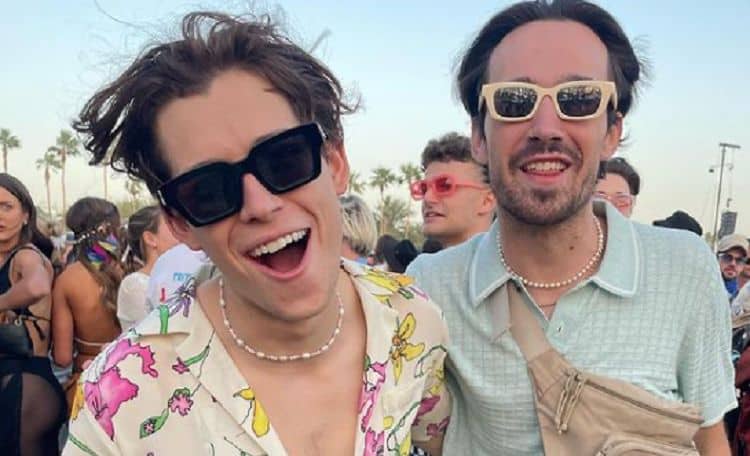 Ari Elkins has always been a big music fan. Little did he know, that love would eventually put him on the path to have an influence in the industry. Over the last couple of years, Ari has built a large social media following that includes music lovers from across the globe. He is widely known for making playlists and sharing song recommendations. Although he isn't what most people would consider a traditional music journalist, he has managed to have the same impact and he's nowhere near finished yet. As his platform continues to grow, it'll be interesting to see what kinds of things Ari decides to do. Keep reading for 10 things you didn't know about Ari Elkins.
1. He's A Los Angeles Native
Los Angeles is a city that has a rich history in the arts, and it's the place that Ari is proud to call home. He was born and raised in the area although he left to attend college in Michigan. He is currently back in Los Angeles which has proven to be the perfect place to live for someone in his industry.
2. He Studied Political Science
Since music is such a big part of Ari's life, some people may be surprised to find out that his college education had nothing to do with music. He earned a bachelor's degree in political science from the University of Mighigan. However, now that his life is headed in a different direction he will probably never end up working in the field.
3. He Loves to Travel
Ari is the kind of person who is all about living life to the fullest. Traveling is one of his favorite ways to do that. He enjoys the experience of visiting new places and learning about other cultures. Some of the places he's been to include Portugal, France, and Costa Rica. He'll be able to add even more destinations to the list in the years to come.
4. He Has A Great Sense of Style
Ari's love of music is what he is known for, but that isn't the only creative field he is interested in. Fashion is one of Ari's favorite ways to share his personality with the world. He knows exactly how to put great outfits together and he isn't afraid to switch it up from time to time.
5. He Loves a Good Adrenaline Rush
Ari is a very adventurous person and traveling isn't the only way he likes to let that side show. He isn't afraid to step outside of his comfort zone and do things that really get his blood pumping. From zip lining and sky diving to horseback riding, Ari loves to do it all.
6. He Has a YouTube Channel
TikTok is the platform where Ari has built the biggest following, but it isn't the only place on the internet where he likes to post content. He also has a YouTube channel where he shares vlogs and other things. His channel currently has just over 2,000 subscribers.
7. He Likes to Stay Active
Just because Ari is a social media influencer doesn't mean that he likes to sit around all day. He is also serious about keeping himself in good shape and he loves finding different ways to stay active outside of just going to the gym. Some of his favorite things to do include paddleboarding and swimming.
8. He Has An Entrepreneurial Mind
According to Ari's LinkedIn profile, he founded a music festival in 2019 called CHIPHIRE. Based on his profile, it appears that the event was only held for one year. Now that he is becoming more well-known in the music industry, it'll be interesting to see if he tries to do something similar in the future.
9. He Likes His Privacy
There was once a time when most social media influencers were popular for sharing lots of information regarding their personal lives. However, like lots of other newer influencers, Ari does a pretty good job of keeping his private life and his online persona separate. He hasn't shared many personal details and he prefers to keep most of his content centered around music.
10. He's In A Fraternity
Education wasn't the only thing that Ari was involved at during his time at Michigan State University. While there, he was also involved in several activities and he even joined a fraternity called Chi Phi. According to the organization's website, "The Chi Phi Fraternity, as it exists today, is the outgrowth of three older organizations, each of which bore the name of Chi Phi. These organizations were the Chi Phi Society, founded at the College of New Jersey (Princeton); the Chi Phi Fraternity, established at the University of North Carolina; and the Secret Order of Chi Phi, founded at Hobart College."
Tell us what's wrong with this post? How could we improve it? :)
Let us improve this post!