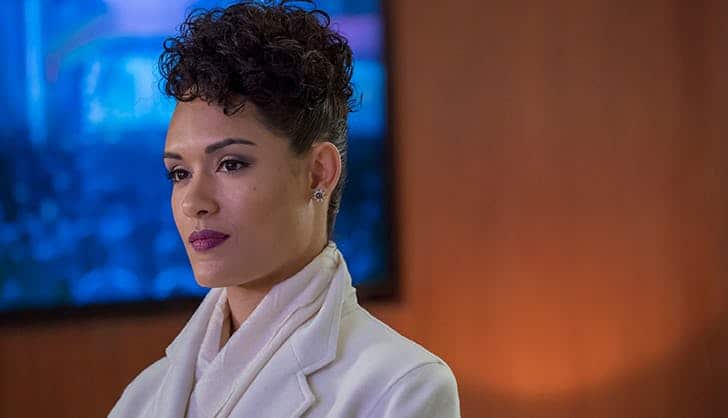 Grace Byers may not have the most acting experience, but she's already made it clear that she's capable of putting on great performances every time she steps in front of a camera. Since making her on-screen debut in 2015, Grace has been working consistently and she's been working her up way up to bigger opportunities. She is the type of actress who isn't afraid to try new things and she's more than capable of playing a wide variety of roles. Although some people may think that Grace is just another pretty face, there is so much more to her than many people realize. Continue reading to learn 10 things you didn't know about Grace Byers.
1. She Grew Up In The Caribbean
Grace was born in Pennsylvania, but she spent the majority of her childhood in the Cayman Islands which is where her mother is originally from. In an interview with Essence, Grace said, "When my parents divorced, my mother, sister and I moved to the Cayman Islands, (I was at two years old at the time) and we grew up there. Cayman was my entire childhood, my only home and the entire culture that I knew, until I moved back to America at 18."
2. She And Her Husband Have Played A Married Couple On Screen
Grace's husband, Trai Byers, played her on-screen husband in the TV series Empire. In fact, the two actually met on the set of the show and they hit it off right away. In real life, the two got married in Grand Cayman in 2016. As far as we know, the couple doesn't have any children.
3. Her Parents Are Deaf
In addition to speaking English, Grace is also fluent in American sign language due to the fact that both of her parents are deaf. Grace's father was born deaf and her mother lost her hearing after contracting pneumonia. Sadly, Grace dealt with lots of bullying during her childhood.
4. She's An Author
Acting is what most people know Grace for, but that isn't the only way she likes to express herself. Grace is also a writer and she has released two children's books: I Am Enough in 2018 and I Believe I Can in 2020. It's unclear if she has plans to release more books in the future.
5. She's A Formally Trained Actress
There's no doubt that Nicole is a natural talent, but she has also put in lots of hard work to make the most of her skills. When she returned to the United States at 18, she attended the University of South Florida where she earned a degree in theater. She also has a master's degree in acting from the University of California, Irvine.
6. She Loves To Travel
Grace is an adventurous person and she loves the experience of getting to visit new places and learn about different kinds of people. She has gotten the chance to do a good bit of traveling over the years and some of the places she's gone to include South Africa and Zimbabwe
7. She Also Auditioned For The Role Of Camille In Harlem
In the new Amazon Prime series Harlem, Grace was cast in the role of Quinn. However, she also auditioned to play Camille – a part that ultimately went to Meagan Good. While talking to Variety, Grace said, "…I actually asked them if I could read for both. When I went in the room and I read for Camille, as much as I had prepared for it, as much as I was excited about the idea of playing someone like Camille, it just didn't connect with me in the room. And then as soon as I started reading Quinn, something happened in the room. I felt it, they felt it, and I said to myself, "Oh my God, I am hopelessly deeply in love with Quinn Joseph."
8. She Likes To Give Back To Others
A strong sense of community is something that has always been important to Grace, and she is serious about helping those around her. She has done lots of volunteer work over the years and she is committed to raising awareness to several causes including anti-bullying.
9. She Is Passionate About Health And Wellness
In a world where we are all constantly on the go and made to feel like we need to be working all the time, it can be easy to let wellness fall to the wayside. However, Grace is serious about health and wellness and she loves educating others on how they can take better care of themselves.
10. She Doesn't Want To Be Labeled
It can be easy for people in the entertainment industry to get boxed in, but that isn't something Grace wants for herself. When asked what she wants from her career, Grace told Variety, "I think the goal would be to just be not labeled. [Laughs] That would be great. And that's just my goal in life…"
Tell us what's wrong with this post? How could we improve it? :)
Let us improve this post!