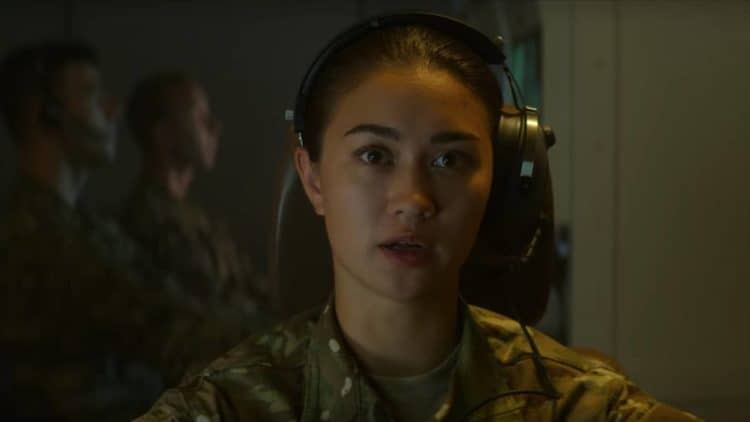 In just over a year, Kristina Tonteri-Young has achieved more success than many actors will in their entire careers. She made her onscreen debut in the Netflix series Warrior Nun, and hasn't looked back since. Despite being new to the industry, it's clear that Kristina has the confidence that can sometimes take actors years to develop. In addition to Warrior Nun, Kristina has also started to make her mark in the film world and there is a lot of excitement around her career journey. Here are 10 facts you didn't know about Kristina Tonteri-Young.
1. She Was Born In Finland
Many people have likely assumed that Kristina is from the United States. In fact, she was born in Finland. At the age of 6, she moved to New York City with her family and began to pursue acting as a teenager.
2. She Is A Strong Supporter Of The Black Lives Matter Movement
Kristina has garnered a huge social media following since her on-screen debut. She has been very deliberate in how she has chosen to use her platform, and has actively shown her support for the Black Lives Matter Movement and the fight to eradicate racism. In addition, she has shared valuable tips and resources for her followers to get involved and make a meaningful impact.
3. She Is A Trained Ballet Dancer
Long before Kristina ever considered becoming an actress, she had already been a performer. She began taking ballet lessons when she was about 3 years old and continued training through her teenage years. After sustaining several injuries, she decided to give up dancing.
4. She Loves Costume Design
Kristina has always enjoyed dressing up as various characters and experimenting with different costumes. When she was younger, she relished attending comic conventions. Furthermore, being an extremely detail-oriented person, her passion for costume design came naturally to her. Her wardrobe in Warrior Nun proved to be one of her favorite aspects of the experience.
5. She Believes In The Power Of Energy
There are many who believe that all our actions release energy into the universe, and that this energy comes with repercussions. Kristina is one of them. In an interview with Flaunt, Kristina said, "I believe there are energies and powers in the world that we don't yet comprehend, which may affect us without us being aware. But the battle between good and evil is very real and tangible in our daily lives."
6. She Loves Nature
Although Kristina is very thankful for all the success she's achieved in her career in a very short period of time, her sudden stardom also means she has less time for herself. When she gets the chance, she loves spending time outdoors, deeply appreciating and loving nature. She particularly enjoys going mountain climbing.
7. She Reads A Lot
As an actress, it goes without saying that Kristina loves storytelling and has an active imagination. What better way to combine those two things than by reading? Kristina spends plenty of time reading and enjoys a wide variety of books. She told Flaunt that Maurice by E.M Forster is one of her all-time favorite books.
8. She Wrote A Play
COVID-19 has resulted in lots of people spending way more time in the house than usual. While having more free time initially seemed like a great thing, figuring out how to use it proved to be easier said than done. Kristina decided to use her time to let her creative juices flow. During quarantine, she wrote a one-act play, and there's information on whether or not she plans to release it.
9. She Is Well Traveled
In addition to having lived in Finland and the United States, Kristina has also done a lot of travelling. She enjoys getting the chance to learn about different cultures and loves experiencing new things. Some of the countries she has visited include New Zealand, England, and Spain.
10. She Likes To Surf
Kristina has an adventurous side that allows her to revel in the beauty of taking risks. Surfing is one of her favorite ways to let go and get her blood racing. Thanks to her travels, she has been able to experience the thrill of surfing in different parts of the world.
Tell us what's wrong with this post? How could we improve it? :)
Let us improve this post!