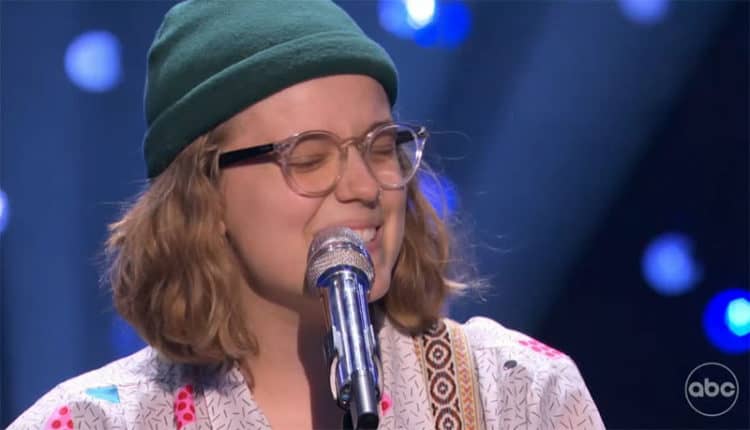 Getting into the music industry isn't an easy thing to do, but Leah Marlene is hoping that American Idol will be the tool to help her do it. Leah is a contestant on the 20th season of the show and she has already gotten a spot in the top 24. Although the competition has been very intense, Leah has consistently managed to rise to the occasion, and she's hoping to become the country's next American Idol. While there's no doubt that Leah has to keep bringing her best in order to earn that number one spot, she's ready to give it everything she has. That said, we'll all have to tune into the rest of the season to see how things go for Leah. Keep reading to learn 10 things you didn't know about Leah Marlene.
1. She's Originally from Canada
Illinois is the place that Leah has called home for much of her life, but she was actually born in Canada. She has also lived in Nashville which is one of the best cities in the country for people who want to pursue a career in music. If she ends up winning the show, she may have to relocate again.
2. Her Dad Is A Musician
Leah's love for music developed at a young age, and a lot of that is thanks to her father. According to the bio on her website, Leah's, "father, Derry Grehan, is a songwriter and lead guitarist with the Canadian band, Honeymoon Suite. He taught her how to play guitar and piano, and passed along his passion for songwriting."
3. She's Already Released An Album
American Idol is an interesting competition because it welcomes people at various stages in their musical journeys. While some people have never even touched a stage prior to their audition, others have already toured and released music. Leah is part of the second group. She has already released two albums and she performs regularly. Unfortunately, however, it doesn't look like she has any upcoming shows at the moment.
4. She Has A Large Social Media Following
Even though Leah isn't where she wants to be in her career, she has already made some great strides and she's built a solid fanbase. She has a big social media following that consists of more than 17,000 people on Instagram alone. That number is only going to grow thanks to her time on American Idol.
5. She Studied At Belmont University
Leah is a natural talent, but she has also put in lots of hard work to ensure that she reaches her full potential. She attended Belmont University where she studied songwriting although it's unclear if she earned a degree from the university. Fellow season 20 contestant, Elli Rowe, also attends Belmont.
6. She Has a Great Sense of Style
Music might be Leah's main form of self-expression, but it certainly isn't the only one. She also likes to share her personality through her clothing and she has a knack for putting together awesome outfits. She isn't afraid to get creative with her looks and experiment with different colors and patterns.
7. She's An Award Winner
Leah makes music because it's something that she genuinely loves, but it's still nice to know that her hard work and talent are being recognized. In September of 2021, she was one of five artists who won a SOCAN Young Canadian Songwriters Award. Hopefully, there will be lots of other awards in her future.
8. She Sells Merch
If you want to show your support for Leah, voting for her on American Idol isn't the only way you can do it. She also has an online store on her website where she sells merchandise. Her items include guitar picks and t-shirts. Unfortunately, though, several items are sold out at the moment.
9. She's A Dog Person
The list of reasons to love Leah just keep getting longer and longer. In addition to being talented and hardworking, Leah is also a dog lover. All of the dog people out there know that there's nothing more special than the bond between a human and their pup. It's unclear if she has a fur baby of her own.
10. She Has a YouTube Channel
On top of being very active on Instagram, Leah also has a YouTube channel where she posts videos of performances and other music-related content. Her channel currently has more than 2,300 subscribers, but what's even more impressive is the fact that her videos have gotten over 148,000 total views. Those numbers will probably increase significantly due to her participation in American Idol.