Michael Trucco is an American actor whose almost three-decade acting career has seen him appear in several popular productions in film and television. Most of Trucco's roles have a comic flair, coupled with his on-screen charm, which gives him a notable presence in whatever film or television productions he's in. For most of Trucco's acting career, the actor has worked more in television.
Born Edward Michael Trucco, in San Mateo, California, on June 22, 1970, Trucco grew up in a family of Italian and Irish descent, giving him his characteristic looks. Trucco's most recent role on television is playing Benjamin "Touch" Tuchawuski in the BET+ Average Joe TV series (2023). Here are 8 things you didn't know about Average Joe's Michael Trucco.
1. The TV Shows You Know Michael Trucco From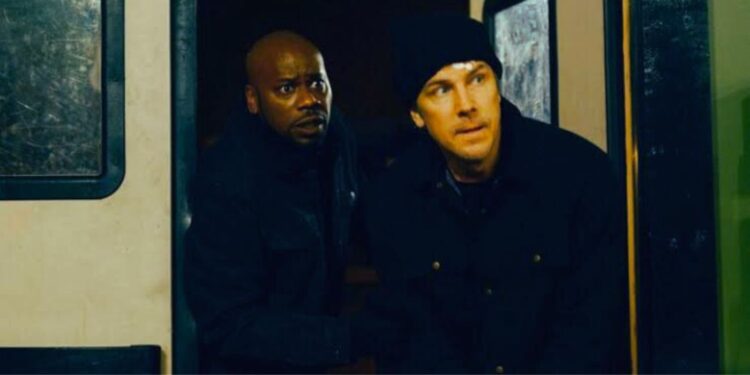 Michael Trucco's first main cast role on television was as Lieutenant Tucker "Spoon" Henry in the action-adventure drama series Pensacola: Wings of Gold. Trucco joined the cast in the show's season 2 as a F/A-18 Hornet student aviator and stayed on until the final third season. Trucco appeared in 44 episodes aired from 1998 to 2000. Trucco played Samuel Anders, a role for which he became known, in Sci-Fi's military science fiction series Battlestar Galactica. Although he joined the show as a recurring cast in season 2 and stayed on until season 3, the character was upgraded to a main cast in season 4. Trucco played Samuel Anders for 36 episodes from 2005 to 2009.
Trucco's character as Touch in Average Joe is a long-time close friend of Joe Washington (Deon Cole), a police officer addicted to painkillers and heroin. Touch chooses to get his hands dirty for a share of the money and Joe's father's tickets. Trucco's other prominent TV roles include Justin Patrick in Fairly Legal, Nick Podarutti in How I Met Your Mother, Billy Parker in Killer Woman, and Luke in Fire Country.
2. How Michael Trucco Chose A Career In Acting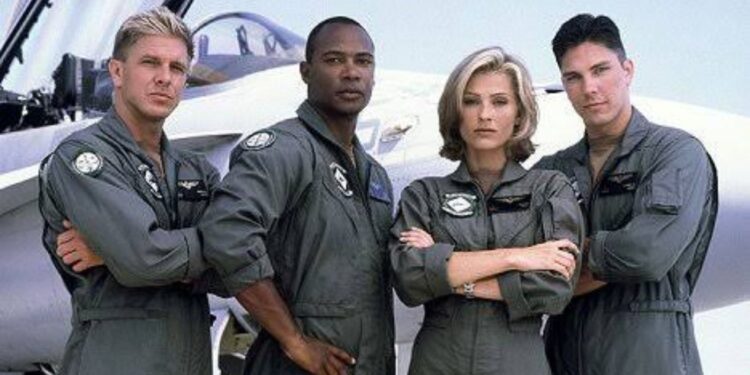 Michael Trucco's father was a police officer. For the longest time as a child, Trucco wanted to be a police officer like his father. In High School, Junipero Serra High School in San Mateo, Trucco actively played football and wrestled. However, his dreams of becoming a police officer faded after gaining admission into college. During his time at college, Trucco became interested in arts and theatre performance. Although he majored in Criminal Justice, he took theatre courses as a non-major. His passion for performing led him to change his major, and he eventually graduated from Santa Clara University with a bachelor's degree in Theatre Arts.
3. Michael Trucco's Television Debut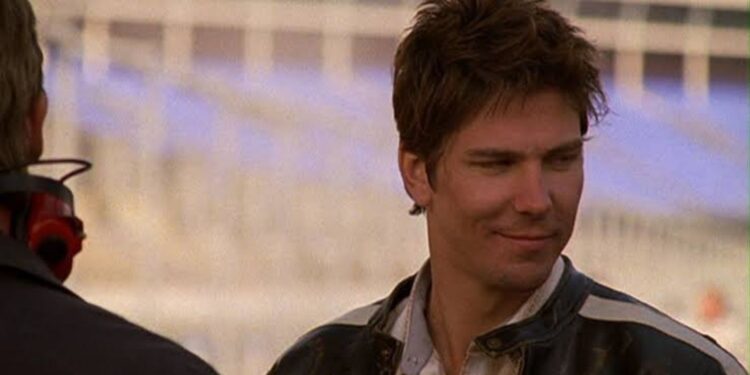 Coincidentally, Michael Trucco's first role on screen was as an Officer in the TV movie Eyes of Terror (1994). However, Trucco is credited as Edward Trucco in the movie, as it was the name combination he used in his earliest acting days. For the next four years, Trucco appeared as a guest star in single episodes of several TV shows.
4. Other Movies Michael Trucco Was In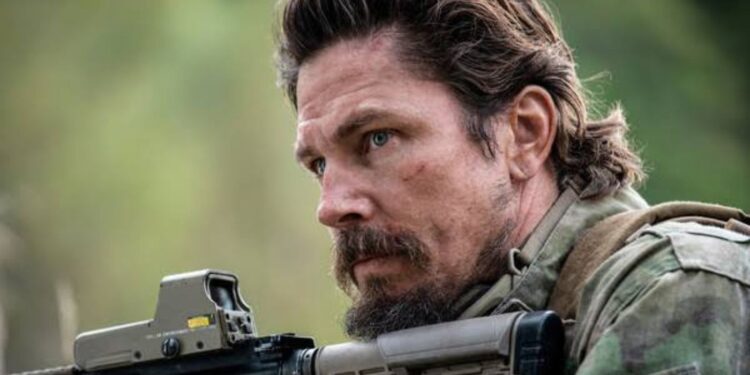 Michael Trucco made his film debut in Sandy Tung's independent feature romantic comedy Confessions of a Sexist Pig (1998). Trucco played the role of Troy, one of the movie's main cast. In 2007, Trucco was cast as Kendall in the action thriller Next, featuring Nicholas Cage, Julianne Moore, and Jessica Biel. Trucco played John Stanley in Mike Flanagan's slasher film Hush (2016), Devin Hall in the action thriller Hunter Killer (2018), and Trip Carmichael in Through the Glass Darkly (2020).
5. Michael Trucco Married A Career Co-Star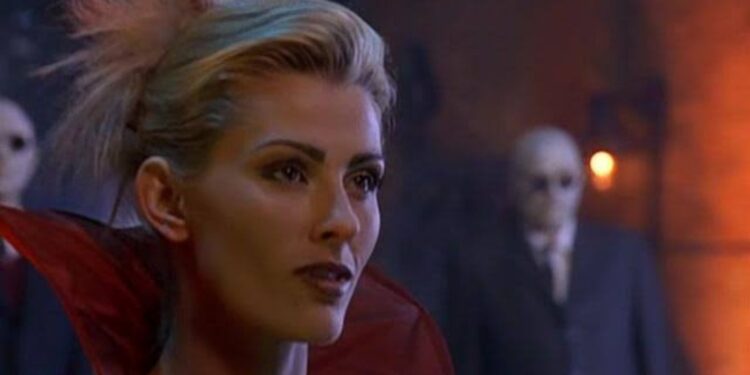 Michael Trucco is married to Swiss actress and fashion model Sandra Hess. The couple married in 2009 and are still together. Hess was Trucco's co-star in Pensacola: Wings of Gold, appearing as Lt. Alexandra "Ice" Jensen, and also joined the series in season 2. Hess also played Sasha Donev in ABC's daytime TV soap opera General Hospital (2008).
6. Other TV Shows Michael Trucco Was In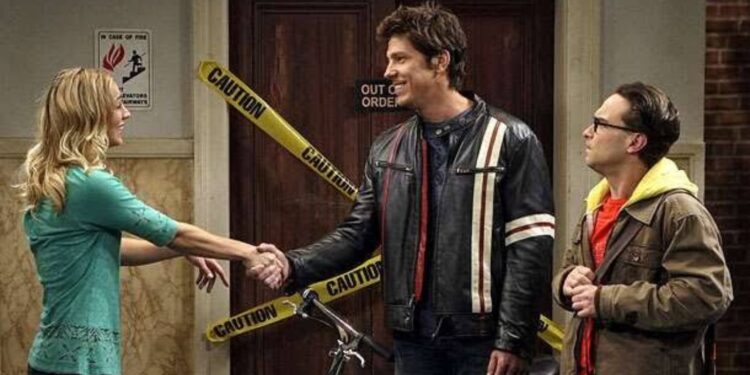 Michael Trucco has an impressive resúmé as a guest star in several top TV shows. Trucco's earliest appearance was as Thomas "Tommy" Doyle in Touched by an Angel, Josh Hunter in Beverly Hills, 90210 (1998), and Alec in Charmed (1999). Other roles include Kevin in Sabrina, the Teenage Witch (2001), Fred Dacks in CSI: Crime Scene Investigation (2002), and Dr. David Underhill in The Big Bang Theory (2008). Trucco has also appeared in TV shows like Castle, Criminal Minds, Scandal, The Rookie, The Good Doctor, and Young Sheldon.
7. Michael Trucco Is Part Of A Musical Band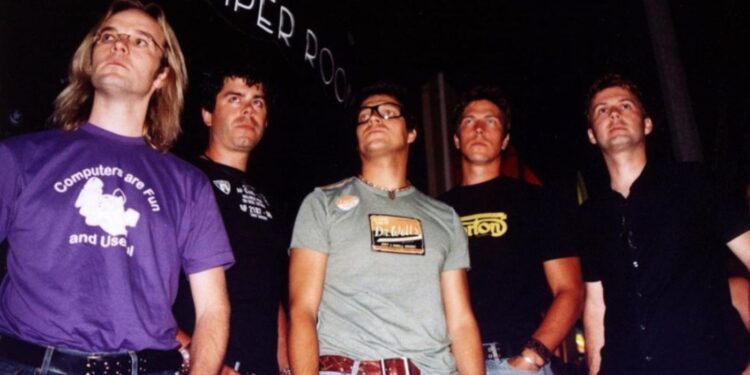 Besides his extensive work as an actor, Michael Trucco is also part of a musical band. The name of the band is Simpleworld, and Trucco is its lead guitarist. Other members of the five-member band include Zeus, Kevin, Christian, and M. The band was formed in college, with Trucco, Kevin, and Zeus all attending Santa Clara University. Simpleworld's Amplify Your Soul album was nominated at the 13th Annual LA Music Awards for Independent Rock Album of the Year.
8. What Michael Trucco Is Doing Next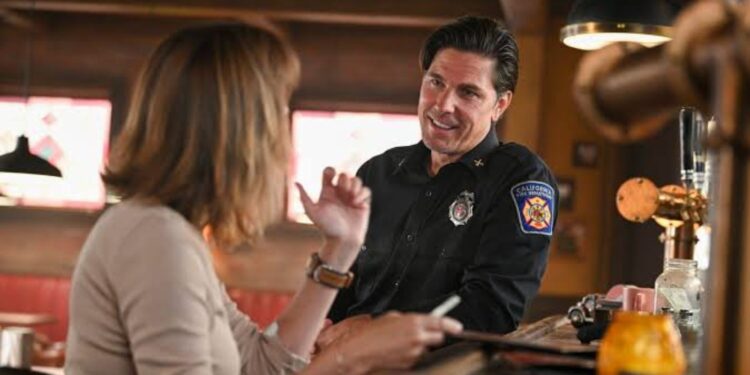 Michael Trucco has got his hands full with several upcoming works. Trucco will play Bennett Worth in Chris Angel's science fiction film The Last Transport. The movie is set in 2021 and will see four people struggle to make the last flight off Earth in a two-seat space shuttle. The movie is still in its pre-production stage. Michael Trucco will also play an undisclosed role in a Netflix miniseries, The Fall of the House of Usher, which will be released sometime in 2023.General Hospital
Tell us what's wrong with this post? How could we improve it? :)
Let us improve this post!