Thomas Sadoski is an award-winning American actor with credits across different facets of the movie industry. Sadoski has substantially grown his stage, film, and television credits, following an illustrious career that spans over two decades. A highly respected theatre actor, Sadoski is a stage icon with numerous award nominations to show for his talent. Nevertheless, he didn't start off on a high note.
Thomas Sadoski built his career from a very humble place in the theater. He began acting professionally on stage in 1998 and gradually worked his way to film and television projects. Known for his roles as Don Keefer in The Newsroom and as Matt Short in the television series Life in Pieces, Sadoski has garnered over 30 credits across film and television series. He also has a few audio works under his belt with numerous awards to his credit. Overall, Sadoski's career has grown exponentially over the years and the actor has shown no sign of slowing down. Here are some interesting facts you probably didn't know about Thomas Sadoski.
1. Thomas Sadoski is From a Mixed Background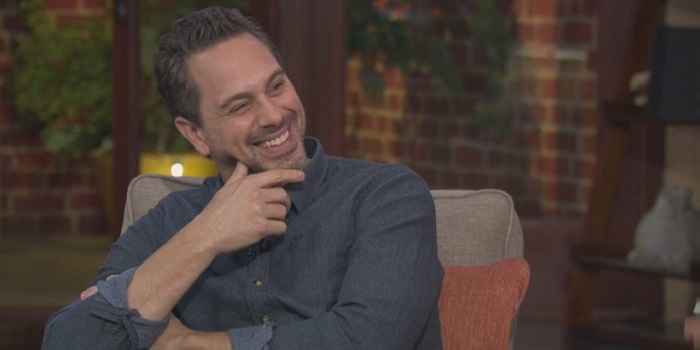 He was born on July 1, 1976, in New Haven, Connecticut. However, Thomas Sadoski grew up in College Station, Texas where his family moved to in 1980. While he identifies as an American, Sadoski hails from a mixed ancestry. His father, Mark Sadoski is of Polish, Swedish, and English (with distant Welsh), ancestry while his mother, Carol Sadoski has half Italian and half German heritage. There is no information about any sibling he may have shared his childhood with. As such, Sadoski is the only member of his family who has a place in Hollywood.
2. Thomas Sadoski Graduated From Circle in the Square Theatre School in 1998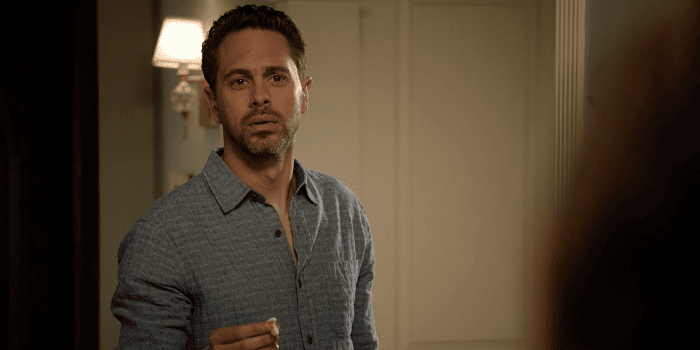 After graduating from high school, Thomas Sadoski enrolled in the University of North Texas where he studied for just one semester. He subsequently completed his studies at the Circle in the Square Theatre School, graduating in 1998. At this point, Sadoski was convinced of the career path he wanted to pursue and went for it.
3. He Began His Award-winning Stage Career as an Understudy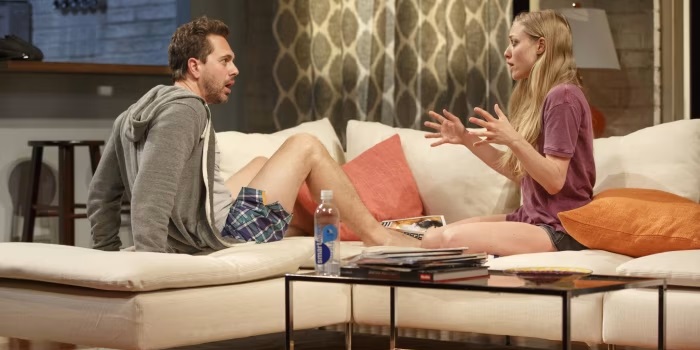 In the budding stage of his career, Mark Ruffalo served as Thomas Sadoski's mentor. In fact, Sadoski began acting as the understudy for Ruffalo and Mark Rosenthal in the off-Broadway production of Kenneth Lonergan's play This is Our Youth in 1998. The critically acclaimed play was performed at the Second Stage Theatre at the time. Sadoski continued to perform in different plays in the theater afterward.
Thomas Sadoski has gone on to build an award-winning stage career. He has performed in numerous plays off-Broadway and in regional theaters. He played the role of Randy Hastings in Gemini at the Second Stage Theater in New York and appeared in numerous plays at the Williamstown Theatre Festival, Williamstown, including The Hot l Baltimore (2000), The Skin of Our Teeth (2000), and Street Scene (2001). Sadoski made his Broadway debut in 2004, playing Mary-Louise Parker's husband, Tom, in the critically acclaimed production of Reckless. Other notable plays he performed include Reasons to Be Pretty, The Santaland Diaries, Becky Shaw, As You Like It, The Tempest, Belleville, and White Noise.
4. He Met His Second Wife On An Off-Broadway Play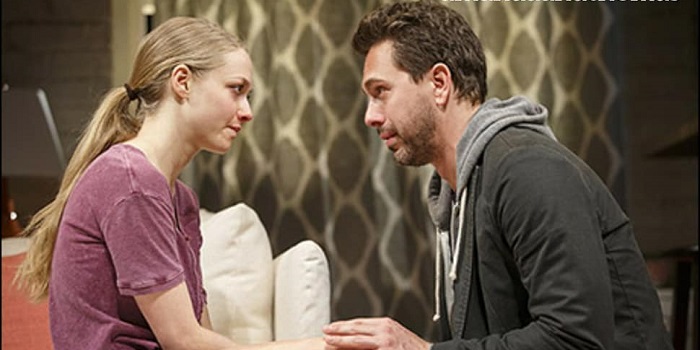 Thomas Sadoski is married to his co-star in The Last Word (2017), Amanda Seyfried. They met off-Broadway and began dating in early 2016 before announcing their engagement on September 12, 2016. Sadoski married Seyfried on March 12, 2017, and their family has since grown with the birth of their two children. Their first child is a daughter named Nina – born on March 21, 2017. The couple's son was born in September 2020. The family is built on a strong foundation that has held them together to date.
5. Thomas Sadoski Voiced Stephen King's Audiobook Recording of Mile 81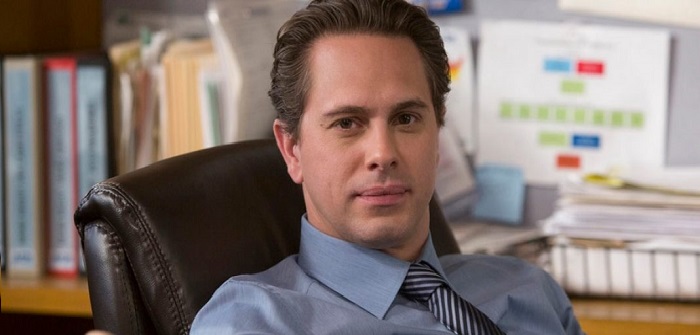 Aside from screen acting, Thomas Sadoski has a few credits in voiceovers. In 2012, Sadoski provided the narrator's voice for the audiobook version of Stephen King's Mile 81. He voiced Neil LaBute in the radio play for Reasons to be Pretty for LA Theatre Works. Other audiobooks Sadoski voiced are The Children's Crusade by Ann Packer, Zero K by Don DeLillo, and The Candy House by Jennifer Egan.
Thomas Sadoski's illustrious career has earned him numerous award nominations and wins. For his role in the 2018 short film, Holy Moses, Sadoski won Best Supporting Actor at the Satisfied Eye International Film Festival. His stage performance in Other Desert Cities earned him two awards in 2011 – a Lucille Lortel Award for Outstanding Featured Actor in a Play and an Obie Award for Distinguished Performance by an Actor. He scored four award nominations for his stage performance in Reasons To Be Pretty, including the Tony Award for Best Actor in a Play.
Tell us what's wrong with this post? How could we improve it? :)
Let us improve this post!