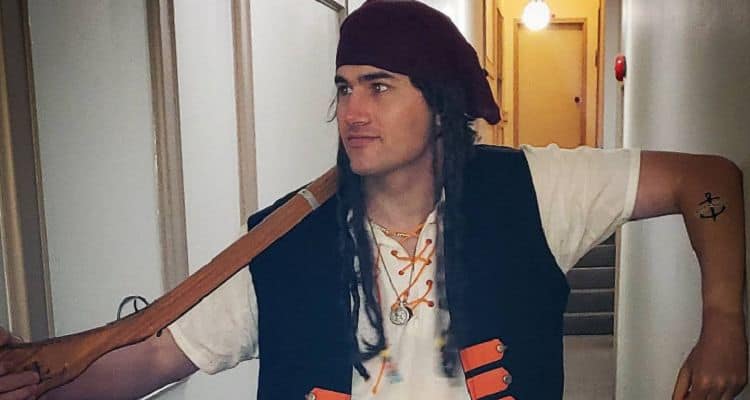 Roby Sobieski has a lot of great things going for him, but there's still one thing missing: someone to share it with. In an effort to find the woman of his dreams, Roby has decided to participate in the popular reality dating show, The Bachelorette. He is one of 32 men who will be joining the cast for the show's 19th season, and he's hoping to leave with a potential wife. Even though the season doesn't start until July 11, there are already a lot of people out there who think Roby could be a great match for either Rachel Recchia or Gabby Windey. That said, we're going to have to tune in to see how Roby's journey unfolds. Keep reading to learn 10 things you didn't know about Roby Sobieski.
1. He's A Magician
Do you believe in magic? Roby certainly does. He's been practicing magic for several years and his skills have allowed him to perform for some very well-known people including Snoop Dogg, Samuel L. Jackson, and Jay-Z. Hopefully, Rachel and/or Gabby are into magic.
2. His Sister Is An Actress
Roby is the younger brother of actress Leelee Sobieski. She started her acting career during the early 90s when she was only about 10 years old. She worked fairly consistently throughout the 2010s before taking a hiatus. Some of her best-known credits include movies like Joy Ride and Eyes Wide Shut. From what we can tell, Leelee does not have any social media profiles.
3. He Has an Ivy League Education
Roby may be working an unconventional job, but there was a time when he was on a much more traditional path. Roby attended Princeton University but we weren't able to find any details on what he majored in. While there, he was part of a fraternity called Sigma Chi.
4. He Has Some Acting Experience
Most of the men in this season of The Bachelorette don't have any previous experience in the entertainment industry. That isn't the case for Roby, though. He has done a little bit of acting over the years. His most recent role was in the 2015 movie Big Baby in which he played a magician. It's unclear if he has plans to do more acting.
5. He Did Some Behind-the-Scenes Work on Birds of Prey
Roby's acting experience isn't the only time he's gotten the chance to work in the entertainment industry. In 2020, he got the chance to get some behind-the-scenes experience thanks to the movie Birds of Prey. Roby was listed as a sleight-of-hand consultant for the project.
6. He Has Done Some Modeling
Roby has gotten to have a wide variety of cool opportunities in his life, and modeling is one of them. According to an article from Interview Magazine, Roby did some modeling when he was a child. Unfortunately, we weren't able to find any details on how long he modeled or what brands he worked with.
7. He Already Has a Large Social Media Following
A good portion of the cast members on season 19 of The Bachelorette have very minimal social media followings. That's because they were quietly enjoying their private lives before agreeing to do the show. Roby, however, is already somewhat well-known and he currently has more than 33,000 followers on Instagram. There's no doubt that number is going to grow once the show airs.
8. He's 33 Years Old
Age is always one of the most talked-about things when people discuss The Bachelorette. When contestants are too young, people tend to feel that they aren't really serious about having a long-term relationship. On the flip side, when contestants are a little older, people tend to have something to say as well. At 33, Roby is on the older end of the age range for the guys on the show this season, and he is also older than both bachelorettes.
9. He Loves to Scuba Dive
There are some people who are completely terrified of the ocean because so much of it is unknown. Roby isn't one of those people, though. He loves the water and he has been scuba diving for several years. Hopefully, Rachel and/or Gabby also have an adventurous side.
10. He Likes to Travel
Remember when I said that Roby has gotten lots of cool opportunities over the years? Traveling is another one you can add to the list. His skills as a magician have allowed him to visit places all over the world. Now that he's on the brink of reality TV stardom, it seems likely that even more chances to travel will be popping up in the years to come.