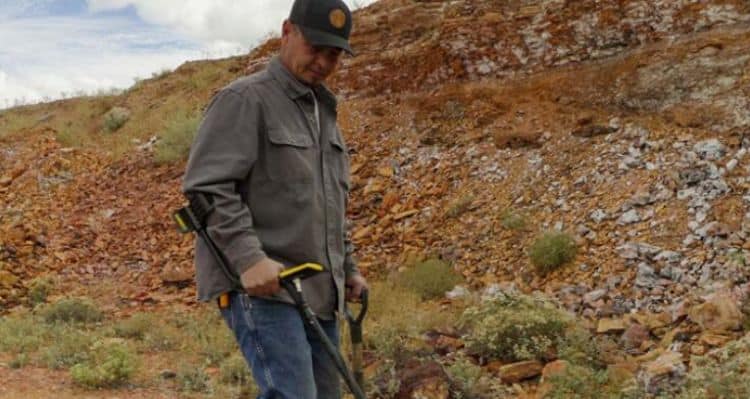 The History Channel is one that often brings about a few interesting concepts by way of reality television. For example, the network has introduced a new show called Lost Gold of the Aztecs, and it's one that Jerome Lovato decided he's going to appear in. He's a reality star now, but he really is just a man who wants both gold and information.
1. He's From New Mexico
He is a man from New Mexico, which means he's got a long-standing history of being close to the action. It's not a secret that his new show is about finding treasure, and many of those treasures are often found in the desert and in other places close to him.
2. He is Looking for Gold
He wants to find gold. He is not someone who wants to do this for fun – though we think he does enjoy it for the fun, too – he is out for gold. He wants to find ancient Aztec gold, which is why he is working with people who are so familiar with the concept. He's learning a thing or two, and he is providing the show with a service through his talent.
3. It's in His Blood
If you're wondering what makes him want to learn to do this and to find the gold, it's because his family members are famous for it. More specifically, his long-time ago relative is Johnny Segura. He is a man who did discover a Spanish gold bar a long time ago, and the concept that stuck with Lovato since.
4. He is Looking for Information
Another treasure he is hunting for on this quest is something a little more meaningful. It might not be as monetarily valuable to anyone, but it's very valuable to him. He wants more information about Johnny Seguro, his long-ago family member who did this type of work, too. He hopes to learn more about him so he can continue this journey.
5. He is Talented
If there is one thing you need to know about this man, it is that he is a talented man with a lot to offer. He is not just the kind of man who does things for fun. He is good at all of it. He can drive anything that has a machine. He's yet to come across a motorized vehicle he cannot drive, control, or work with, and he is quite proud of that.
6. He is Familiar with Construction
It seems that in his past, he's worked in the construction business. This seems accurate considering the fact that he is so good at driving large machinery and making this a priority in his life. We imagine that he's been making a life of construction for some time now.
7. He is into the Complicated
From what we can ascertain, this is a man who is not afraid of things being a little complicated. If a dig is not an easy one, he seems to be the man to call. His talent for being able to use almost any type of machinery is a big deal for him, so he's been able to focus on that for a long time now.
8. He's Hooked
The legend of Montezuma is a big one, and it's more than 500 years old. The Emperor was able to sneak his gold out of Mexico and hide it in the southwestern part of the United States, and it seems to be in seven different areas of the country. However, it seems that no one has been able to track it down over all these years. He's a man who is hooked, and he hopes to find something that will make him wealthy.
9. He is Private
This is a man who values his privacy and has a lot to offer. He's not doing things that he finds questionable, but he is doing things that he finds important. He does not discuss his personal life, and he is not into sharing anything he feels is important to him outside of his work. We don't even know if we will learn more during the show.
10. He's Working with a Family
It appears he has teamed up with a family whose name is Villescas. They are also from New Mexico, so their roots go back a long way. He is working with them to find the treasure, and we hear that there is a good chance he will find something that leads them to a major discovery.
Tell us what's wrong with this post? How could we improve it? :)
Let us improve this post!