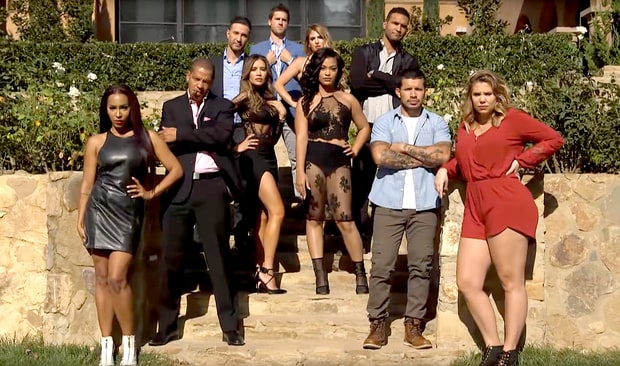 Marriage Boot Camp is coming again in October. The reality stars that are coming for boot camp are going to be coming with some very serious issues, but TV hardly seems to be the place to air them out. When you're looking to get your life back on track and heal an already dying marriage it seems best to take the time with one another, seek counseling away from cameras, and try to heal.
But that wouldn't make for good ratings now would it?
The sarcasm in this statement is well earned even if it's deemed inappropriate and here's why. Reality TV has become something of a joke throughout the last decade. There is almost nothing real about a scripted show even when real emotions tend to come out.
The doctors, Dr. Ish Major and Dr. Venus Nicolino, are at the very least actual doctors and are skilled in their own fields, but it's hard to accept marriage counseling from a man that's still single, and a woman that seems to be pushing her own agenda most times. Is that ill-informed? Even if it was the idea of putting one's issues on TV seems a bit contrived and geared to spike the ratings of the shows that each reality star comes from.
While truth might be that each relationship is in turmoil, the choice to handle it quietly and on their own without the benefit of cameras and millions of viewers to feel sorry for them versus the choice of airing it out in public is one that many people feel is obvious. If you're a reality star your life is already in the public eye for the most part. Might as well go all the way and let people see the eventual decline, yeah?
Just from the picture above the idea seems more than a little ridiculous. The poses, the pictures, the idea of being on camera is just more grandstanding and "woe is me" than any one person can possibly handle. We get it, their marriages have issues and that's regrettable. But millions of people have issues with their marriages and don't go looking for a chance to spill everything in a tell-all to doctors that seem to live for the spotlight. This show might not be the ultimate cause of societal collapse but it is one more example of how celebrity status is being made into a running joke.
The couples get to stay in a mansion, they're fed gourmet meals, they are given exercises and drills to help their relationships. They are, for the most part, given every opportunity to mend their relationships while they are allowed to live in luxury. How many of us would love that if our marriages were crumbling? To stay at a mansion and be treated like kings and queens as the doctors attempt to solve our problems with what amounts to kid gloves when it comes to relationship issues? Sounds nice doesn't it? Nope, for those of that aren't celebrities we still need to either fork over hundreds of dollars for marriage counselors that essentially tell us to get along and love another, and then get on with our lives.
But no, really, let's feel sorry for the 'celebs'.
Save