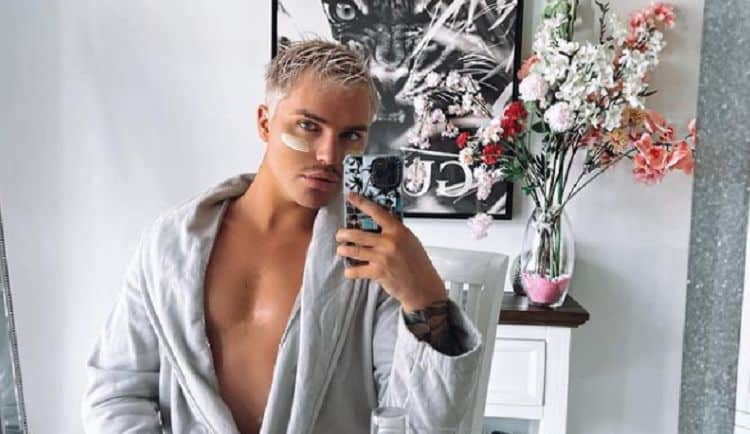 When you hear the name Jade Kevin Foster, what comes to mind? Is it the fact that he is a famous social media influencer? Do you think of his modeling jobs? Are you thinking that he's that one guy from Australia who was on television and is in that one new thing you saw, or are you just confused about who he is? Well, it's time to find out that he is a little bit of all of those things, he has a new movie coming out, and he's a man with a girlfriend, a good life, a great job, and he is living his best life while all of his dreams come true thanks to his hard work and dedication. Here's what you need to know about Jade Kevin Foster.
1. He is in His 20s
Believe it or not, this young man is already 29. Many assume he is younger, but his list of accomplishments would actually imply he is older. He's doing big things in his life, and he is not mad about it.
2. He Has A Routine
Every morning, he's up, he works out with his trainer, and then he goes to work. His work changes from day to day, but the routine of it does not. It's rise, shine, and workout, and then he does whatever work is taking priority at the moment.
3. He Prefers to Be Busy
Being busy is a badge of honor for some, it's a way of life for others, and it's the worst thing possible for the rest. He falls into the second category. Foster is most productive when he is busy, and that is something we relate to on a high level.
4. He is a Small Town Boy
You already know that he is Australian, but he grew up in a small town. Many assume that Australia is all Sydney and big cities, but it's also full of small towns and rural areas, and he grew up a small-town boy. He knows it has its advantages and its disadvantages, but he would not trade any of it.
5. He Is Close to His Family
His bond with both his mother and his brother is strong. They've been close his entire life, and there is nothing and not one person in the world more important than his family. They are his rock and his biggest fans, and they are proud of him.
6. He Knew What He Wanted from an Early Age
Growing up, this young man knew his future was going to be a bright one. He knew he wanted to be famous, and he knew he wanted to model. While he thought about acting and it was certainly on his radar, it was modeling he focused on. For him, however, he was able to turn that into so much more than just the one career path.
7. He is Starring in His First Movie
It's an exciting time for him, and he is so ready for it. His movie is a horror movie, and it's very niche. It's called "The Possessed," and he was able to work with the most famous horror movie director, Chris Sun. It was a dream come true.
8. He Has Big Goals
If you want to know what a big goal looks like, it looks like this: Enjoying every moment of your life because it's the best of the best, but also working toward the goal of making the following year of your life even better even if you don't know how to do that because nothing can dop this. It's a gift, and Foster's goal is to make every year better than the one before.
9. He Believes in Magic
No one who is doing the most in life can say they don't believe in magic. There is a certain aspect of magic in making your own dreams come true, of creating the life you want, and of living on your own terms – any of us doing just that absolutely believe in magic. Foster does, and he advises those who don't to start.
10. He Developed a Project
He's an influencer, so he knows the ins and outs of promoting products and working on different projects, but working on his own during the pandemic was a different story. It's called Jade Kevin Foster x Naked Tan. Being able to work on this project from start to finish, to have creative say, and to be involved in everything in every aspect was brand-new and exciting.
Tell us what's wrong with this post? How could we improve it? :)
Let us improve this post!