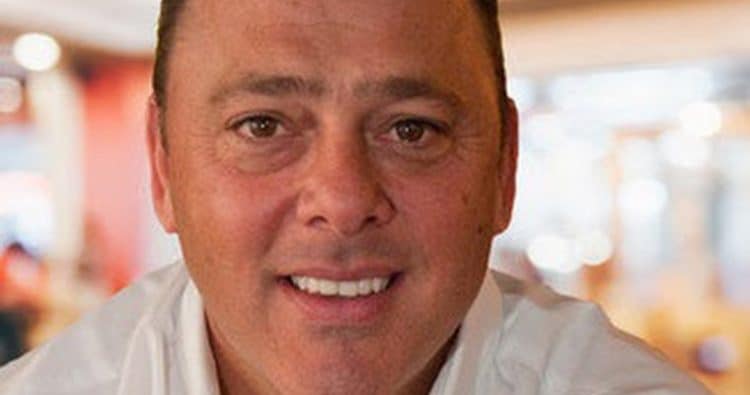 If the name Paul Damico means nothing to you, it's all right. He's not a celebrity. He's a high-powered CEO in the restaurant industry, and he's a man who has a relatively small reality television career. He's the kind of CEO who likes to do the "Undercover Boss," thing so he can see how his companies are being run, and he is also the kind of successful CEO who gives back. The world should know more about him, what he is bringing to the table, and why everything he touches turns to gold.
1. He's Always Loved the Restaurant Industry
His own father was the owner of a catering company, and his own love of the foodservice industry stems from the time he spent at work with his dad. He would prep food for his father, and he would wash dishes, and he would do what was needed at the time. He learned his way around a kitchen from the ground up.
2. He Has a Degree
When it was time for him to study, he knew precisely what to study. He began taking courses at Johnson and Wales University. There he studied both Culinary Arts as well as Restaurant and Hotel management – both in the service industry and both such valuable and informative courses to take.
3. He Met His Wife in College
While he was work on his Hotel and Restaurant Management and his culinary arts degrees in college, he also did a little something else. He met his wife there. Her name is Laura, and they have such a fun love story. Meeting in college changed both of their lives for the better, and they could not be happier.
4. He's Been at Moe's
He hit it big in the reality television world during his time as the CEO of Moe's. While he was there, he was a participant in the show Undercover Boss, where he went undercover as an employee in his own restaurants to see how things were running, what was going on, and how things worked out for those around him. As a result, he became more famous than ever. He also did big things in his six years as the CEO of Moe's in that he was able to bring his restaurants from 200 locations across the country to more than 680 locations.
5. He Was Promoted
His six years at Moe's as the CEO did not end negatively. In fact, the company that owns Moe's is called FOCUS Brands, and it also owns other restaurants such as McAlister's Deli and Schlotzsky's Deli. He was promoted to president of the group, and he took over that role as well.
6. He Gives Back
He is a successful man, and he knows it. He also knows that he is in a position to give back and to make the world a better place, so he does just that. Some of the work he does encompasses advocating for kids and for those who are hungry. He donates both his money and his time to make sure there is food for hungry children.
7. He is a Dad
In addition to being the man behind the restaurants, the reality star, the husband, and so much more, he is also a father. He's a girl dad through and through with three daughters of his own. Their names are Taylor, Samantha, and Rachele.
8. He is working with a New Company
As of 2021, he became the new CEO of a company called Fuzzy's Taco Shop. It might not be as familiar as some of the other brands the CEO has worked with in the past, and that is because they are based out of Texas and have fewer than 200 locations. It's a fast-food taco company, and he's doing big things there.
9. He is Back to Undercover Boss
This time around, he is working undercover at one of his Round Table Pizza franchises in California. He is being tasked with some of the worst possible jobs in the restaurant, and there's a chance that his episode that aired on February 25, 2022, is going to make your stomach feel sick.
10. He's a Good Sport
If we can say anything about this man, it's that he is a good sport. Not only is he good at what he does, he is good at working undercover for his own companies by being a willing participant in his own work. He does what he has to do, and he does it well.
Tell us what's wrong with this post? How could we improve it? :)
Let us improve this post!